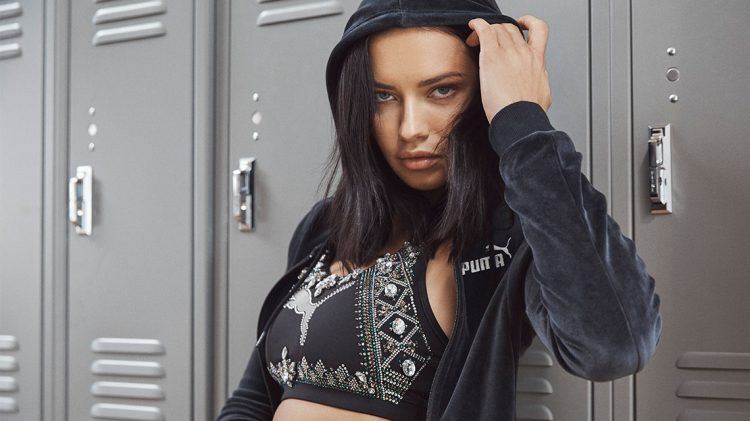 Third Quarter:
Full Steam Ahead!
PUMA releases third quarter results
October 25, 2018
PUMA releases third quarter results
October 25, 2018
PUMA's third quarter

was something we can all be proud of, with

sales

in the July-September period coming in a touch

above our own expectations

. We

grew

by double digits in the

America and Asia/Pacific regions

, while we had high single digit growth in EMEA.
We started to ramp up our product offering in the new Basketball category and our flagship shoe, the Clyde Court Disrupt, was unveiled to the public. We signed some world class football/soccer players such as Uruguay's Luis Suarez and Belgium's Axel Witsel. Moreover, international top model and fitness guru Adriana Lima became our latest women's training ambassador.
In the different categories, Apparel saw the strongest growth, up by more than a quarter. Footwear remains our biggest-selling product category, however, and our new style platforms Thunder and RS-0 are selling really well.
We made further improvements to our sourcing and sold new products with better margins, meaning our overall profit margins (the difference between how much we sell a product for and how much it costs us to produce) also rose in the quarter.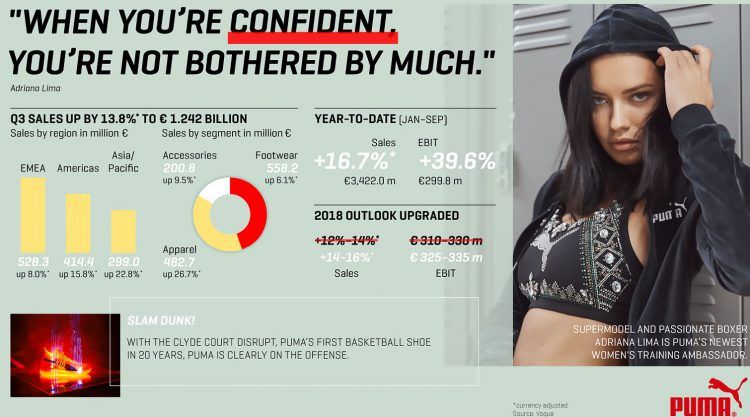 Higher sales and better margins resulted in an increase in our operating profit, which excludes interest and tax payments and is our preferred way to measure our core profitability. From €101.2 million in the same period last year, operating profit increased to €129.9 million in the third quarter of 2018 – that's 28.4% more!
With taxes and interest paid, net profit in the quarter was €77.5 million, an increase of about a quarter compared to 2017.
In spite of everchanging consumer trends and an uncertain global trade environment, we are confident enough to once again slightly increase our outlook for 2018 as a whole.
This means that we now expect sales, adjusted for currency fluctuations, to rise by between 14% and 16% in 2018, with operating profit for the whole year of between €325 million and €335 million.