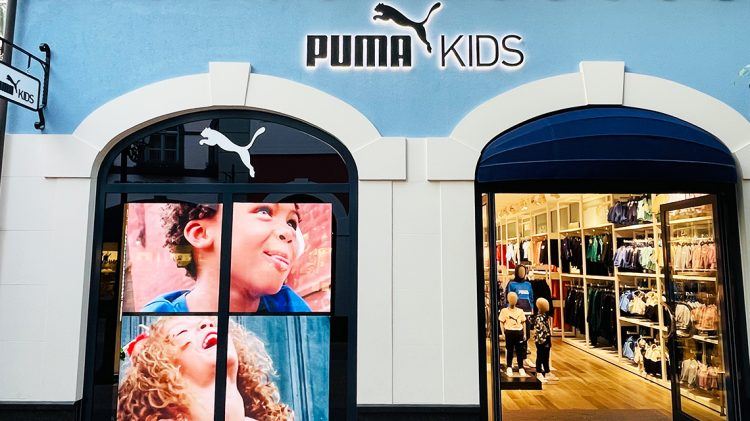 Big for the kids
PUMA opens first PUMA KIDS store in Europe
August 25, 2022
PUMA opens first PUMA KIDS store in Europe
August 25, 2022
Exciting news: PUMA customers can now explore the latest kids' clothes, sneakers, and accessories in our newly opened PUMA Kids store in Roermond (Netherlands). This is the second store of its kind alongside the one in Orlando (USA), thus a first in Europe. On a shop floor of 115m² both parents and children have plenty of space to browse for their favorite pieces.
The PUMA Kids Store complements our existing PUMA Outlet – one of the world's most successful stores – as part of McArthurGlen's Designer Outlet Roermond. This store opening not only underlines our commitment to providing a tailored shopping experience for our youngest customers, but also marks the beginning of our journey to further leverage the potential in the kids segment as a whole.
Stay tuned for more news on PUMA KIDS.