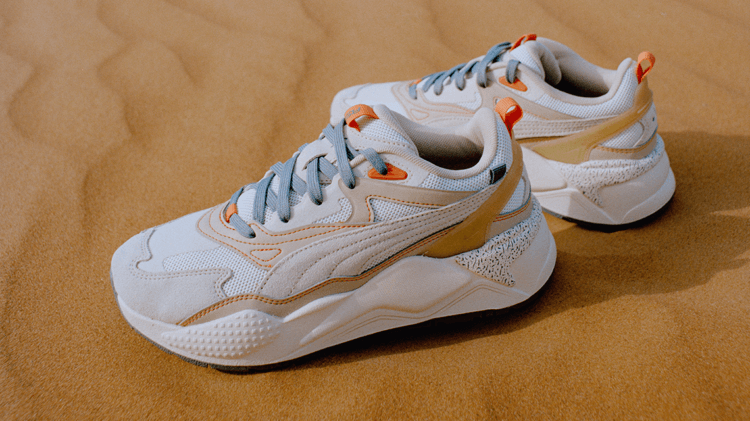 Sands and Spirit
of the Seven Emirates
PUMA ME Teams Up with Local Designers Halah Al Qasibi and Noora Makki for a Unique RS-X Drop
August 1, 2023
PUMA ME Teams Up with Local Designers Halah Al Qasibi and Noora Makki for a Unique RS-X Drop
August 1, 2023
Dubai's annual culture and creativity event
Sole DXB

brings together the talented minds of local creatives to celebrate Dubai's cultural heritage. Last year, PUMA invited designers and artists to the event for a unique opportunity: the chance to have their designs featured in a limited-edition collection. Local designers

Halah Al Qasibi and Noora Makki

, students at the Dubai Institute of Design and Innovation, won the contest and went on to create the

RS-X 07.

Inspired by Dubai's culture, the shoe reflects

the sands and spirit of the seven Emirates. 
To foster local creativity and talent, PUMA collaborated with various creators to bring a new, unique design for RS-X sneakers to life. With the finalists chosen by the public, local designers and students Halah Al Qasibi and Noora Makki won the competition with their culture-inspired design. The design reflects Dubai's landscapes by incorporating patterns, colours and materials inspired by the country's heritage. 
"Each sand dune and sand from each Emirate actually has a different undertone. So from that, we extracted the colours and we wanted to include 07 to represent the Emirates."
– Noora Makki 
"The fact that we have an opportunity like this and we could design a shoe that represents so much of ourselves and our culture, I think was the best thing that could have happened in our journey."
– Hala Al Qasibi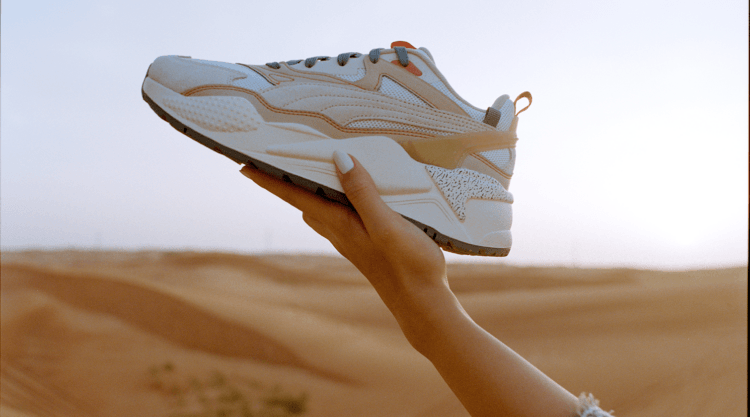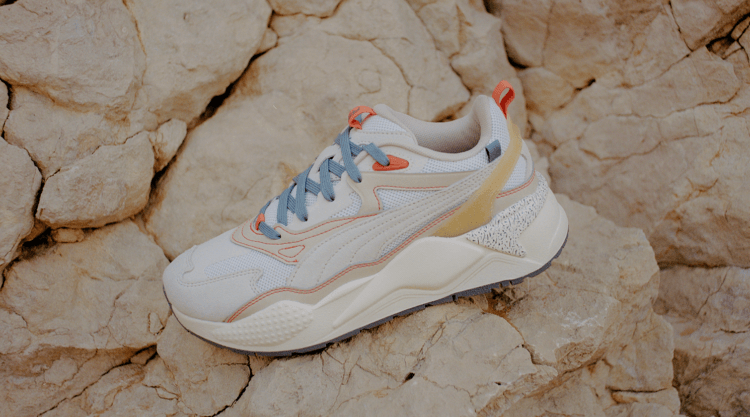 "This collaboration represents the true meaning of integration, celebrating the UAE's proud spirit and infusing it within the PUMA brand. We are proud to have the opportunity to showcase local talent and place the spotlight on the region's creativity with a dynamic and innovative product line that symbolises an intersection of art, fashion and culture brought to life with the work of extraordinary local designers."
– Murat Dulge, PUMA Head of Marketing Middle East
RS-X 07 was sold exclusively at The Dubai Mall and PUMA.com, with only 100 pairs available.