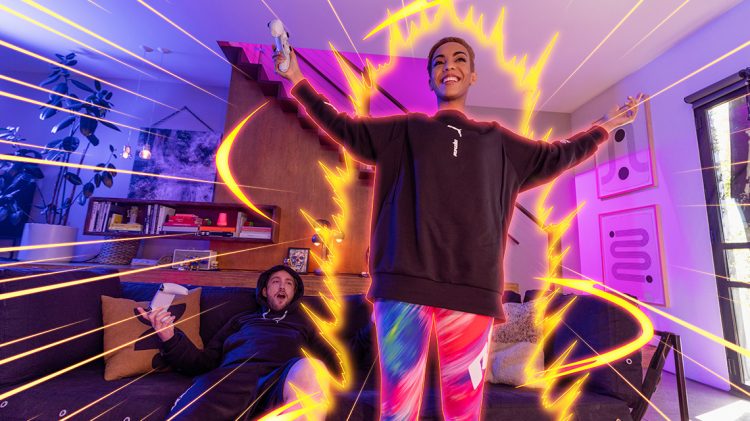 PUMA esports
PLAYFUL
VIBES
PUMA IS BRINGING PLAYFUL VIBES TO GAMERS WITH THE RKDO APPAREL COLLECTION
July 27, 2021
PUMA IS BRINGING PLAYFUL VIBES TO GAMERS WITH THE RKDO APPAREL COLLECTION
July 27, 2021
Gamers, watch out! We just launched RKDO, an
apparel collection designed for gaming and esports

. RKDO merges modern style and functionality with custom graphics and illustrations in a complete lifestyle and performance collection. Our brand ambassador Erin Ashley Simon will debut the RKDO Collection in her first campaign for PUMA.
I am thrilled to be featured in PUMA's new esports collection. RKDO is a vibrant collection of comfortable and colorful pieces perfect for gaming, competing and wearing on a comfortable day out.
Whether its gaming tournaments, streaming marathons, or anything in between, RKDO is bringing seriously playful vibes to gamers everywhere.
The collection features apparel for all genders and consists of jerseys, hoodies, track pants, shorts, leggings and a camper. Each piece is designed with performance gaming in mind, including ergonomic design elements and playful touches, such as bright neon accents and kinetic patterns across many of the clothing items.
View this post on Instagram
Erin Ashley Simon is also part of our ´She Moves Us´ platform, which celebrates women who move culture and sports forward and inspire other women around the world.
The RKDO Collection will drop July 29 on PUMA.com