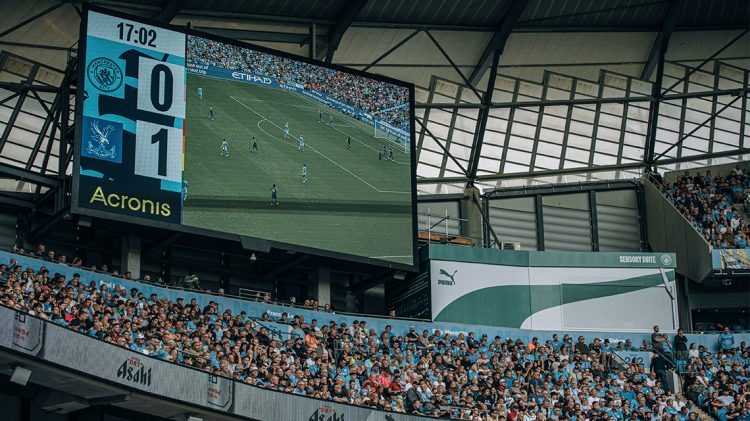 ICONIC CLUB &
ICONIC BOX
PUMA gives Manchester City Sensory Suite a special make over
September 8, 2022
PUMA gives Manchester City Sensory Suite a special make over
September 8, 2022
Fans in the stands for Man City's opening home fixtures against Crystal Palace and Nottingham Forrest might have noticed something different at the Etihad Stadium this season. That is because we have given the Manchester City Sensory Suite a special PUMA make over in the style of our iconic shoe box. The Sensory Suite is a specially designed space for children with sensory processing issues to attend a match in a calm environment.
Check it out! 👀
Situated in the North East corner of the North Stand, next to the jumbo screen, sits the Club's Sensory Suite. The suite plays a vital role in supporting young fans with sensory processing issues, that may otherwise have discouraged them and their families from attending a match.
The Sensory Suite offers a full, unrestricted view of the pitch, including a stimulation playroom, beanbags and other soft furnishing creating a safe and controlled environment for supporters to watch our beloved blues. 💙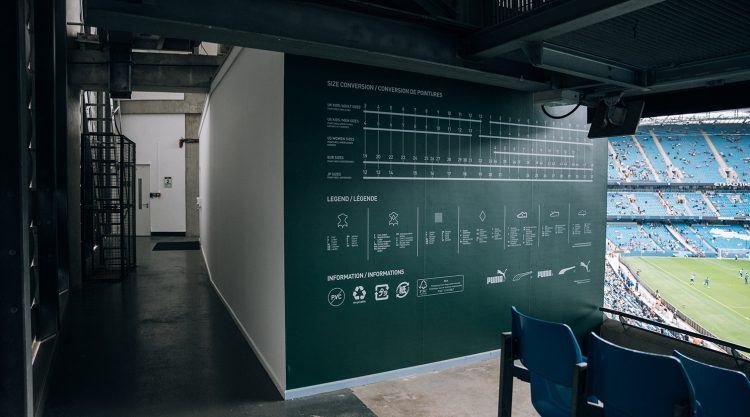 The Manchester City Sensory Suite is a shining example of our fan engagement. We hope by wrapping it as a giant PUMA shoe box, we're helping to make it even more family friendly, by adding a bit of fun and humour for the young children on matchdays who might be slightly anxious. For the future, we look forward to working with the club to explore other ways we can support and enhance supporter experiences at home and around the world.
As part of the recently installed wrap, we have also committed to funding the goody bags the children receive who attend each game. The goody bags include branded ear defenders, a mood thermometer, fidget toys, reusable rucksack, lanyard and football stress ball.
Although it is predominantly used for a younger audience, the Manchester City Sensory Suite is multi-purpose and can be used for adult fans with dementia, and other complex needs. The Sensory Suite is also put to great use on a non-matchdays too as part of City in the Community (CITC) year round outreach programmes.