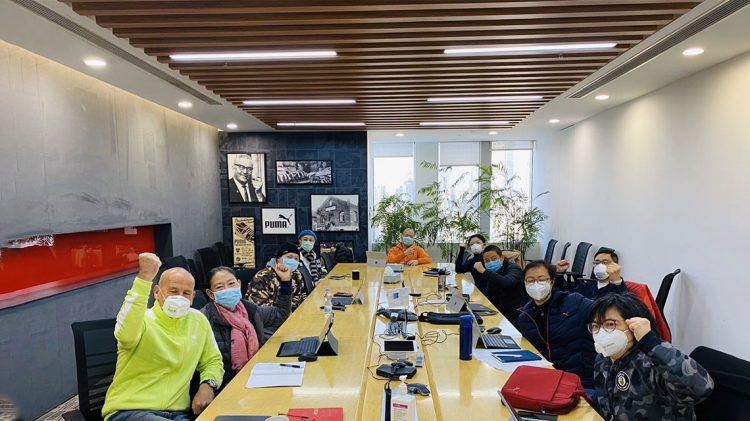 PUMA and
Shanghai Youth
Team up for Good
Group pledges €130,000 in the fight against Coronavirus
February 11, 2020
Group pledges €130,000 in the fight against Coronavirus
February 11, 2020
On Feb 9, PUMA China announced a 1,000,000 RMB donation, the equivalence of  about
130,000 Euros

. While the money will go to the

Shanghai Youth Development Foundation

to fight against the Novel Coronavirus, ultimately it will be used for the

Wuhan Xiehe and Shanghai Huashan Hospitals

, to purchases resources and support medical personnel.
PUMA employees in China were also encouraged to participate by sharing the news or liking/following, with individual donations made possible through a simple QR code scan.
The internal conversation went viral via Wechat, with 4466 PUMA employees reading it and leaving hundreds of positive, encouraging comments. To engage everyone, PUMA colleagues could also get vocal about their activism in their Wechat moments, which helped build a sense of community and solidarity.
For now, PUMA China's office employees are currently working from home. The country's management team convenes regularly to discuss and align on safety topics. Together, we will beat this disease. By channeling our Forever Faster spirit.
Our goal is to support public health authorities as they scale up their virus detection capabilities and further expand systems which will help prevent the further spread of the disease. Being able to quickly and easily allot resources where they have the greatest impact is essential in eradicating this disease.