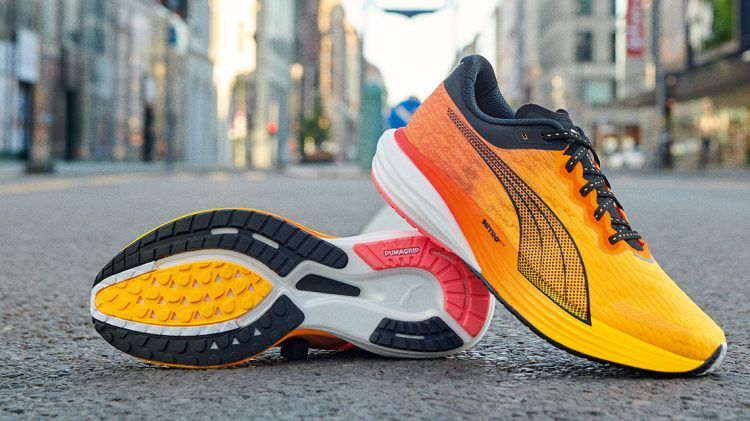 Running & Training
Awarded by
Runner's World 🥇
PUMA Deviate NITRO 2 awarded with Runner's World Editor's Choice Gold Medal for the second year in a row
September 19, 2022
PUMA Deviate NITRO 2 awarded with Runner's World Editor's Choice Gold Medal for the second year in a row
September 19, 2022
Fantastic news! For the second time in a row, our Deviate NITRO has been awarded the Runners World Editors Choice Gold Medal! Runner's World put all submitted footwear through vigorous wear testing with their wear testers of all shapes, sizes, ages, and ability, as well as independent mechanical testing at the Runner's World Test Zone. The Editor's Choice is awarded to 'exceptional shoes for the intended user that combine high-quality design and performance, and receive high marks from the RW Test Zone.' The review highlights updates made to our Version 2, as well as some feedback from wear testers.
The report praises the energy return of PUMA's NITRO footwear line and highlights athletes who have already won medals in our shoes, like Molly Seidel, Dakota Lindwurm, Aisha Praught-Leer and Annie Frisbie. Explicit attention is given to the positive development of the PUMA Deviate in the second generation, giving our shoe high scores for fit and comfort.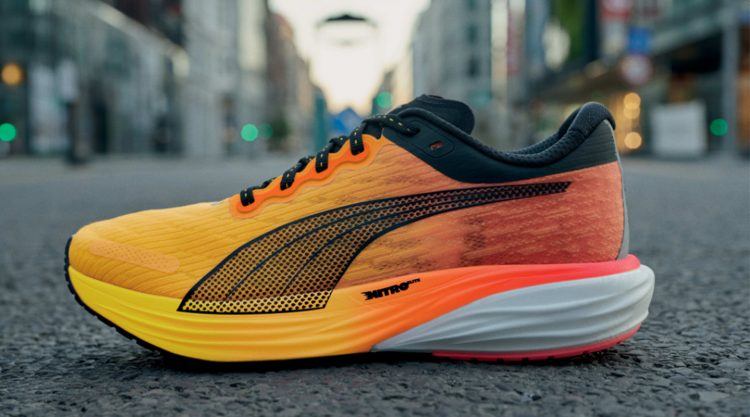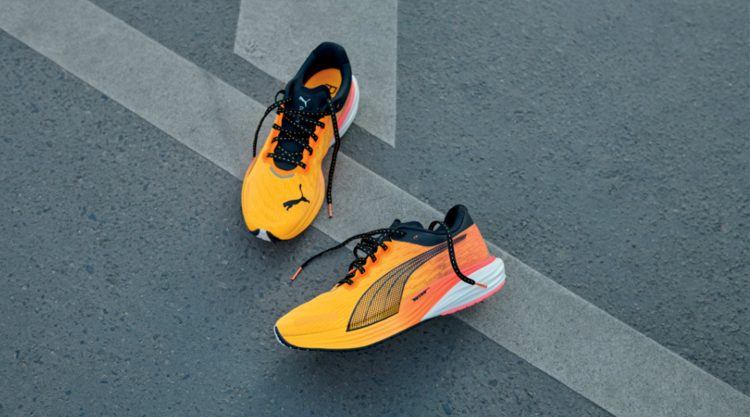 Where cushion and propulsion meet
Our Deviate NITRO 2 are springy enough for a track session and supportive enough for a long run. "While the Deviate is narrow, the upper materials provide an ideal wrap around the foot that minimizes slip without feeling abrasive", it says in the Runner´s World review.
"The extremely shock-absorbent foam coupled with a full-length plate is the perfect combination for me. It allows for a plush landing you'd expect from an Adidas Boost trainer, while not sacrificing the energy return for faster turnover. The landings are soft, but the cushioning still feels responsive, with an effortless propulsion forward."
The Price management was also praised, as the price remained the same for the new model. Our Deviate is described as an impressive and budget-friendly top performer.
Also our FAST-R received an honorable mention in the 2022 Fall Shoe Guide. "One of the most exciting shoes of 2021.", it states.  The Fast-R Nitro Elite is referred to as the next step in solidifying PUMA's runner cred.
#RunPUMA.