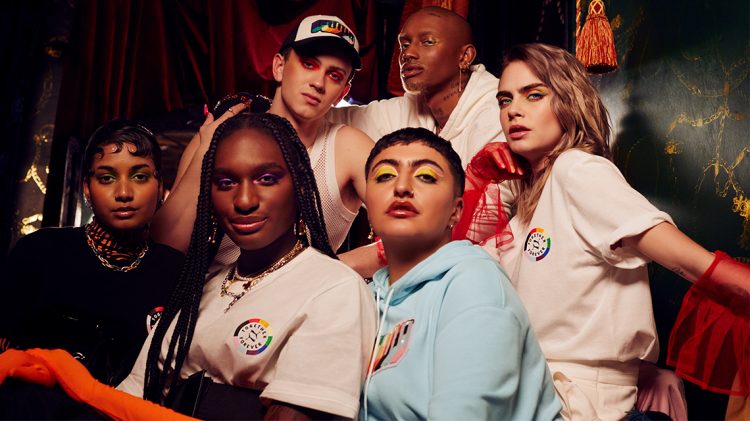 CELEBRATE
LOVE
FIRST
OUR "TOGETHER FOREVER" 2022 PRIDE COLLECTION BENEFITTING GLAAD
June 1, 2022
OUR "TOGETHER FOREVER" 2022 PRIDE COLLECTION BENEFITTING GLAAD
June 1, 2022
Happy Pride Month! 🏳️‍🌈🏳️‍⚧️ We want to celebrate love and acceptance. One way we do that is with our new collection "Together Forever". For this year's Pride collection, we teamed up with our global ambassador Cara Delevingne and queer artist Carra Sykes to create a capsule that encourages its wearers to speak up, celebrate their strength and grow together. The focus is on vibrant logos and graphics that honor self-expression and authenticity. Check out the collection and read Cara's thoughts on pride & community. We also asked the designer, Carra Sykes about her inspiration.
Our "Together Forever" Pride collection is defined by a joyous apparel capsule comprising tees, hoodies, shorts, plus a patterned bralette, and matching leggings, all of which feature visuals designed exclusively by Carra Skyes. The apparel will be followed later in the year by unisex footwear offerings including the classic Suede low-top sneaker and the versatile Leadcat slide. 
Cara, what does Pride
mean to you?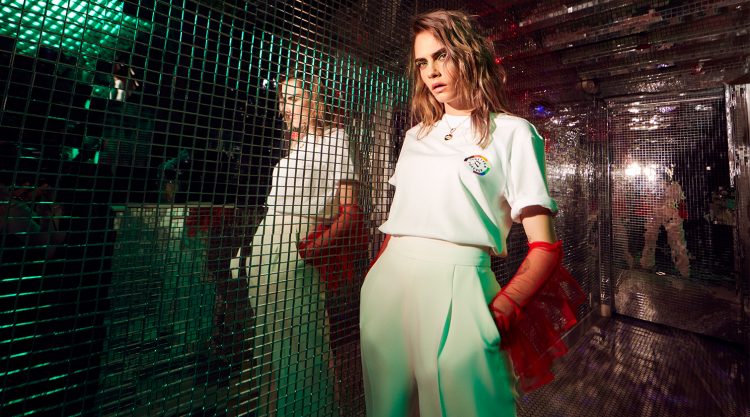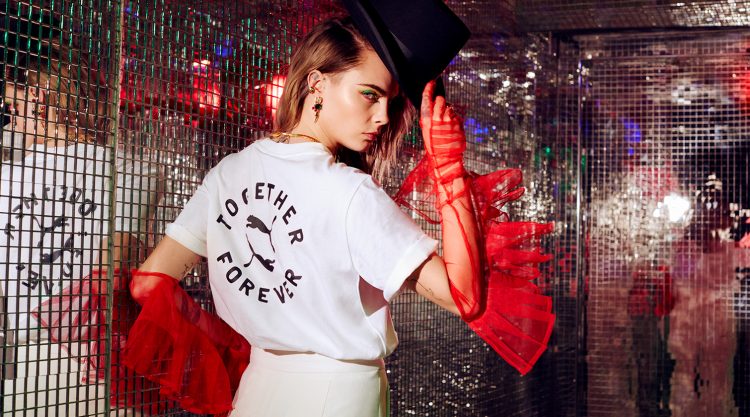 "Pride for me, it's not a state of mind,

it's a way of life

. Pride is not as simple as just being proud,

it's a step you take every day to love yourself

,

to love your community

,

to accept others

,

to lead with love

. 
I didn't realize how important it was to work on things I care about, especially when it comes to fashion until I started the first Pride collection with PUMA.

This collection is for everyone

,

it's inclusive

,

it's for allies

, and

it's for anyone who feels love and pride and wants to be connected

."
-Cara Delevingne 
INTERVIEW WITH CARRA SYKES, DESIGNER OF OUR "TOGETHER FOREVER" 2022 COLLECTION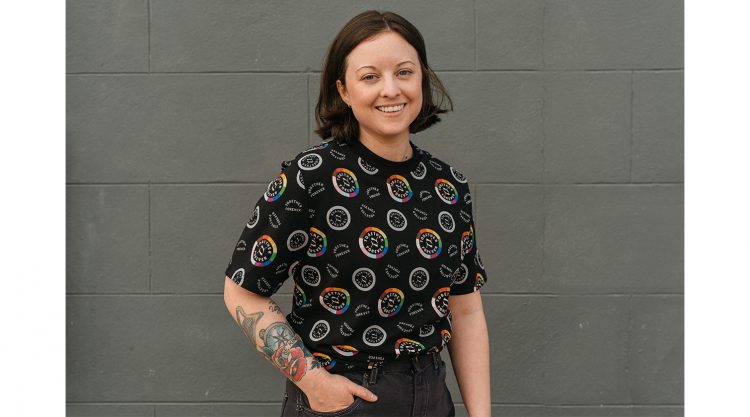 This collection features your signature vibrant colors on PUMA designs. Tell us more about the inspiration behind the collection designs.
Carra:I drew inspiration from team crests and flags as well as other feelings along the way in the design process. When you put on your team's uniform, there's a feeling of pride and comfort knowing that you aren't alone. There are people cheering you on, but also people waiting for you to fail. When you show up, when your team shows up, you feel empowered to be fully you. There's a sense of belonging and togetherness. I hope the collection evokes the feeling of being a part of something.
How do you use your work for self-expression?
Carra:Creating is therapeutic for me. It's such a part of me that I can't remember a time when I wasn't making art or thinking about making art. I love that art can be used for solving problems and telling stories. I remember how freeing it was the first time I created art that was an expression of my queerness and what it meant to be a part of the LGBTQ+ community. Everything I make comes from within myself, but once the art is out in the world, I get to let it go. My hope is that what I create encourages someone out there.
Tell us how you went about the design process on this project and what it was like to work with PUMA.
Carra: Working with PUMA, what a dream! As a kid, I dreamed of designing my own cleats and would draw kits in sketchbooks. Being able to combine art and sport, two of my favorite things for a brand known around the world, I'm incredibly thankful. When we first started talking about the Pride collection, I took some time in thought and wrote a ton of things down so I wouldn't forget. Looking back now, I visualize the process like preparing for and playing a match. First, the training stage, which for me is sketching as much as possible and searching for inspiration around me to form concepts. Once we landed on a direction, then came building the art digitally. This process I relate to playing the game and bringing all you've got to make it happen. There are moments where you score and moments you have to pivot and rethink. And then after all of that comes the win, when artwork is approved and ready to share with the world. The
PUMA team was really lovely to work with along the way. I can't wait for people to get to wear the collection and make it their own.
Pride is all about celebrating and being together. What does together mean to you?
Carra:Together means supporting each other and also knowing that you too have support. We can't take on the weight of the world alone, so we do it together with all of our strengths combined.