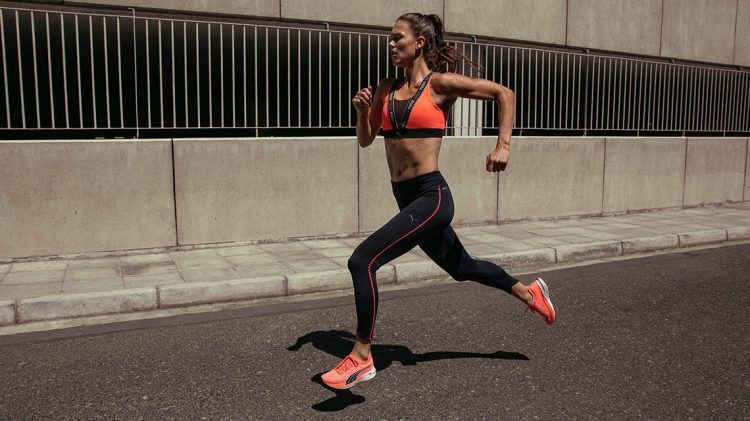 Running & Training
Running
Boston´s
10K for Women
PUMA pushing the pace in women's running
June 9, 2021
PUMA pushing the pace in women's running
June 9, 2021
Great news! We are
official footwear and apparel partner of the Boston 10K for Women

. The Boston 10K for Women is the

longest-running all-women's sporting event in New England/USA

, and, if road races are allowed to be safely held, will return to the roads this October for its 45th running.

In further demonstrating our commitment to women's running, we will provide pre-event activations, on-site engagements at Boston Common, and will become the title sponsor of the event's elite athlete field.
Elite Field, Powered by PUMA
PUMA's support of the Boston 10K for Women, presented by REI will put PUMA's logo on the race bib number, PUMA footwear on race officials, and the "Elite Field, Powered by PUMA", will help support visibility for the event's elite field. The new race partnership is the latest illustration of our deep commitment to Boston, to running, and to women, and allows us to align with the largest all-women's race in New England for multiple years.
When we recognized the opportunity to partner with such a historic and important race that supports female runners, we could not have been more excited to get involved. With PUMA Running we are looking to spark change in the running industry and champion female runners. The event brings out the best in women of all abilities, and it is a shining example of the sisterhood, compassion, and energy that unites us all. It's a great day, and we can't wait to be out there.
Held every year on the second Monday in October, race organizers yielded their traditional race date to accommodate the 125th Boston Marathon, scheduled for Monday, October 11, 2021. The race date for 2021 Boston 10K for Women will be announced shortly, and the event will accommodate as much of an in-person component as it prudently and safely can.
The event features hours of pre-race and post-race athletic and wellness programming to complement the flat and fast 6.2-mile course, where runners cheer for each other along stretches of the Charles River. The course features sweeping views of the Boston skyline, a few twists and turns, and comes to a dramatic finish at Boston Common. In 2020, the event converted to a six-day virtual event, where runners from 40 U.S. states and 10 countries took part in the 10K at a time and location of their choosing.