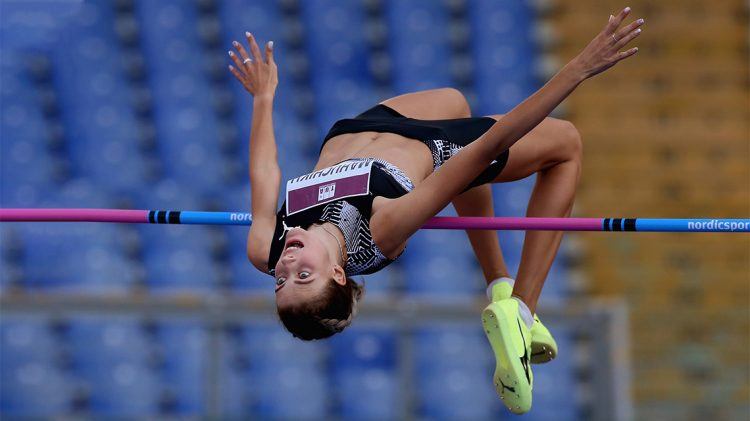 New national
record
for Yaroslava
PUMA Athlete Yaroslava Mahuchikh sets best performance of 2021 in high jump, with new Ukrainian national record
February 3, 2021
PUMA Athlete Yaroslava Mahuchikh sets best performance of 2021 in high jump, with new Ukrainian national record
February 3, 2021
PUMA athlete Yaroslava Mahuchikh set a new Ukrainian national record in the high jump at the indoor meeting in the Slovakian town of Banska Bystrica on Tuesday by clearing 2.06 meters. It was also the best performance by any female athlete in 2021.
At only 19 years of age, Yaroslava has already managed a string of impressive performances. In 2017 she took the gold at the U-18 World Championships, before coming in second at the World Championships in Doha in 2019. She also holds the U20 world records in the high jump for both the indoor and the outdoor event.
With a jump of 2.06, she is only 3 centimeters shy of equalling the world record in the high jump, which was set by Bulgarian athlete Stefka Kostadinova in 1987 at the World Championships in Rome, long before Yaroslava was born.
As 2021 is an important year for track and field with the Olympic Games coming up, we look forward to seeing more inspiring performances from our PUMA athlete Yaroslava!
View this post on Instagram