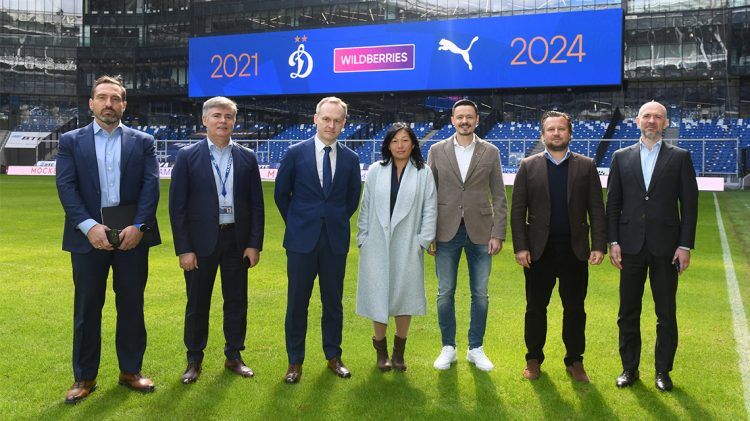 Hello
Moscow!
PUMA announces partnership with FC Dynamo Moscow
April 8, 2021
PUMA announces partnership with FC Dynamo Moscow
April 8, 2021
PUMA expands its presence in

Russian football

and increases brand awareness in the country through a

partnership with football club FC Dynamo Moscow and Russia's largest online store Wildberries

.
This week, the signing ceremony of a trilateral partnership agreement between PUMA, Dynamo Moscow and Wildberries took place. Wildberries, the largest online store in Russia, will become the new technical sponsor of Dynamo for the next three seasons and will supply PUMA brand equipment to all club teams, including the Dynamo Academy. The club will provide advertising rights, as well as marketing opportunities for the sale of co-branded products, joint promotions and advertising campaigns.
With more than 70 years of history, PUMA has been creating high-tech equipment for the best athletes and teams in the world. The development of the football category is one of the key priorities for the brand. We are glad to welcome FC Dynamo Moscow to the PUMA family! Dynamo is a club with a great historical heritage and loyal fans. We believe in the team's potential and wish them success in achieving their goals!
View this post on Instagram
The signing ceremony was attended by the General Director of the football club "Dynamo" Pavel Pivovarov, the General Director of Wildberries Tatiana Bakalchuk and the General Director of PUMA Russia Vladimir Gorobets. It took place at the VTB Arena (Dynamo´s Central Stadium in Moscow).