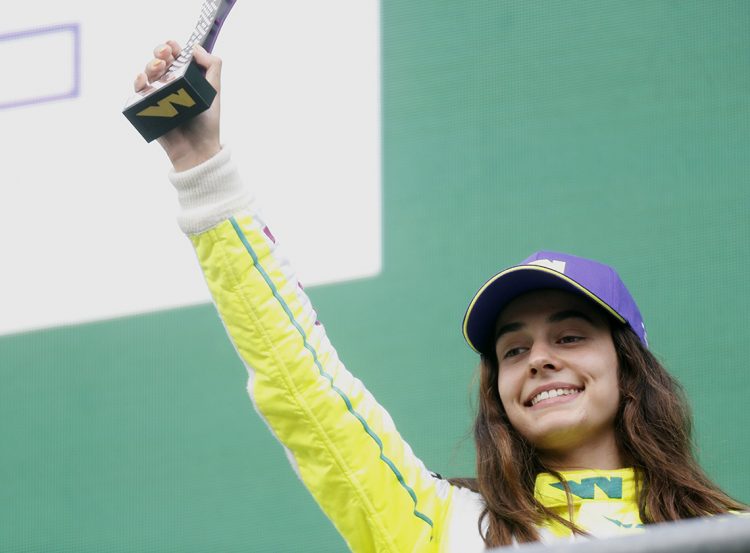 Podium Finish for
PUMA W Series Team
in Spa
PUMA W Series Team driver Marta Garcia comes in third in Spa
August 29, 2021
PUMA W Series Team driver Marta Garcia comes in third in Spa
August 29, 2021
PUMA W Series Team driver Marta Garcia took the third spot in Saturday's W Series race at Spa-Francorchamps in Belgium, our team's first ever podium finish. Marta's Australian teammate Caitlin Wood also impressed by finishing fifth.
After a dramatic qualifying session in the Belgian Ardennes, which saw a large crash of six drivers in the notorious Eau Rouge corner, Saturday's race also took place in damp conditions.
Marta, from Dénia in Spain, qualified in sixth position and made her way up the grid. With just 30 seconds remaining, she overtook Alice Powell for third and held on to that position until the chequered flag.
"After such a hard start to the season, it feels great to be on a W Series podium and I want to thank everyone for their support," Marta said after the race. "I was struggling when I was behind Alice [Powell] because I was faster than her but it's really tough to overtake in the rain, so I tried to keep the pressure on and managed to finally do a good move in Turn 15. I hope this is the first of a few more podium finishes this season," she added.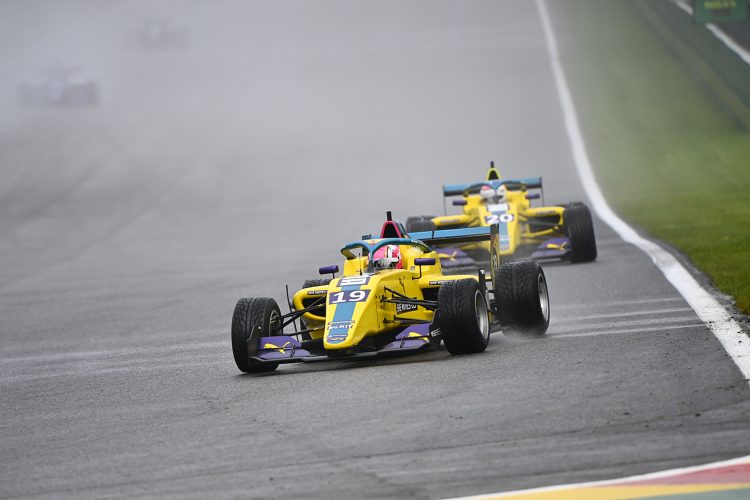 W Series is an international single seater championship for female drivers only. PUMA has been part of the W Series, as official race gear supplier, since 2019 and this year we showed up on the grid with our very own team. PUMA supports female athletes through the "She Moves Us" platform, which celebrates the women who move sport and culture forward and inspire others around the world.
With 21 points to her name, Marta is currently in 8th position in the W Series Championship. There are three races remaining this season.