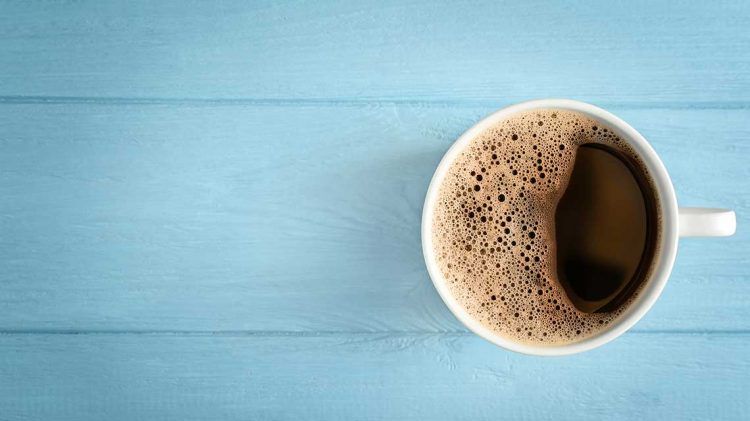 Morning
Glory
Songs to wake up to
February 27, 2017
Songs to wake up to
February 27, 2017
Got a hard time getting up and starting your day? Our bed can be our best friend and worst enemy at the same time – the struggle is real. But do not despair – our first playlist of the year is here to
kick-start your day

.
coffee (2015) – Miguel
Miguel's "coffee" is not necessarily a declaration of love for caffeine, but rather about genuine intimacy between two people.  Nevertheless, we definitely don't mind waking up to this soulful R&B jam.
Praise You (1999) – Fatboy Slim
Every 90s kid will remember this song, which, to be honest, made the soundtrack of "Cruel Intentions" one of the best soundtracks ever. So, let's praise the morning like we're told to: I have to celebrate you, baby!
Shape of You (2017) – Ed Sheeran
Ed Sheeran is back with new music that's more dancey and upbeat than ever before. "We push and pull like a magnet do" – is he talking about our bed pulling us back in?
Blessings (2016) – Chance The Rapper
On this track from his Grammy Award winning mixtape "Coloring Book" Chance The Rapper is literally counting his blessings. A good reminder to wake up and stay grateful.
 Never Too Much (1981) – Luther Vandross
You can't really get out of the wrong side of the bed with the sweet voice of Luther Vandross serenading you. Instant good vibes guaranteed.
Weekend (2014) – Vérité
On those painful mornings, all we need to do is listen to this enchanting and empowering anthem to start all over. Who knows better to express our love for the weekend than American pop singer Vérité?
King (2015) – Years & Years
With "King", the electronica trio founded in London released the perfect song to energise you in the morning. Helpful when you have to catch a train or try to squeeze in an early workout.
Clarity (2012) – Zedd feat. Foxes
In cooperation with singer-songwriter Foxes, the German-Russian DJ and producer Zedd created a dance-pop song about a troubled love. Sounds familiar?
Pompeii (2013) – Bastille
This song's title is an allusion to the ancient Roman town Pompeii, which as we know suffered a tragic fate. Strangely, it's still kind of motivating.
Don't Leave (2017) – MØ feat. Snakehips 
These electronic sounds by Danish singer MØ and British duo Snakeships are perfectly suited for a quick lip sync battle under the shower. And since you are battling yourself, your chances of winning are pretty high.
Forever (2012) – HAIM 
The three Haim sisters Este, Danielle and Alana deliver grade A 80s pop rock sounds on "Forever", a song about letting go of relationships that clearly reached their end.
Don't Wait (2014) – Mapei
You will have trouble getting dressed while listening to this chill jam because hip shaking and feeling fabulous will cross your morning plans. American-Swedish singer Mapei knows how to convey touching lyrics.
Good Morning (2007) – Kanye West
Say no more.
Phresh Out the Runway (2012) – Rihanna
This song celebrates confidence and feeling "phresh" Riri style. A little ego boost first thing in the morning will help you make it through a long day.
I Feel It Coming (2016) – The Weeknd 
Save the best for last: Saturday and Sunday mornings, we always feel you coming. Stay in bed, go for a walk, drink coffee, do what you want. It's the weekend!
Image by Africa Studio/Shutterstock