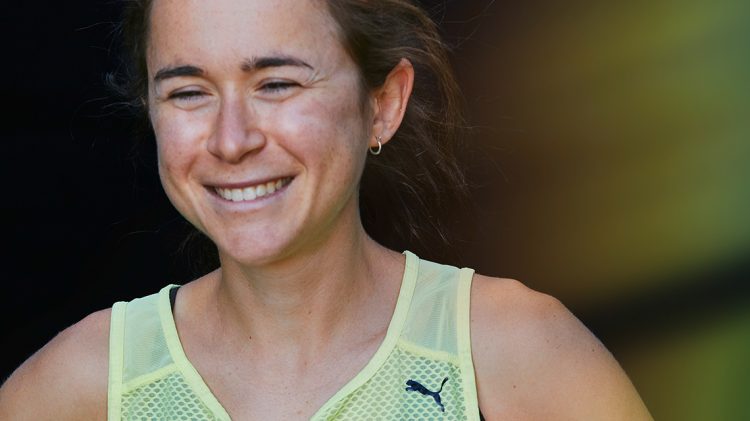 One
year
with PUMA
Molly Seidel celebrates one year as a PUMA Athlete
January 2, 2022
Molly Seidel celebrates one year as a PUMA Athlete
January 2, 2022
Molly Seidel celebrated one year as a PUMA athlete this weekend. And what a year it has been! Using PUMA's NITRO running technology, Molly sensationally won the bronze at the Olympic Games and set new personal bests throughout the year.
On Instagram, Molly shared a post, talking about how it all started and how she decided to take a leap of faith and go with PUMA, which was about to release a completely new range of running shoes.
"I was one of the first marathoners on PUMA's roster, and they hadn't yet released their new line of performance distance shoes," Molly wrote.
"After meeting PUMA's Global Director Run/Train Erin Longin and the rest of the Puma running crew in Boston, I knew that this had the potential to be something really special."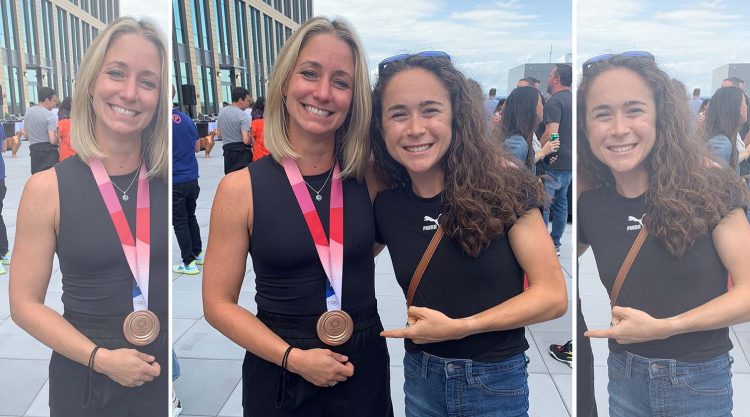 Molly had just come in second in her first ever marathon at the US Olympic Team Trials and had qualified for Tokyo. It was the next phase of her career and she said that she wanted to go with a company that would help her become one of the best runners in the world.
"Todd Falker, Senior Product Line Manager at Run Train, put a pair of Deviate Elites down on the table and said 'I think we can definitely do that,'" Molly wrote.
In Molly's first half marathon in PUMA shoes, she immediately set a new personal best.
"People stopped asking 'so how are the shoes?' and instead asked 'where can I get those shoes?!'"
The Olympic Games were the highlight of an amazing year for Molly, when she won the bronze in what was only her third-ever marathon, with a time of 2:27:46. In November, she followed up by running the fastest time ever by an American woman (2:24:42) in the New York City Marathon, finishing 4th.
"PUMA has let me be true to myself and supported me every step of the way while having a hell of a lot of fun. What I've loved most is showing everyone over this last year exactly what I saw in the PUMA office a year ago," Molly wrote.
Thank you so much for a great first year as a PUMA athlete, Molly! Our PUMA Family wouldn't be the same without you!
View this post on Instagram