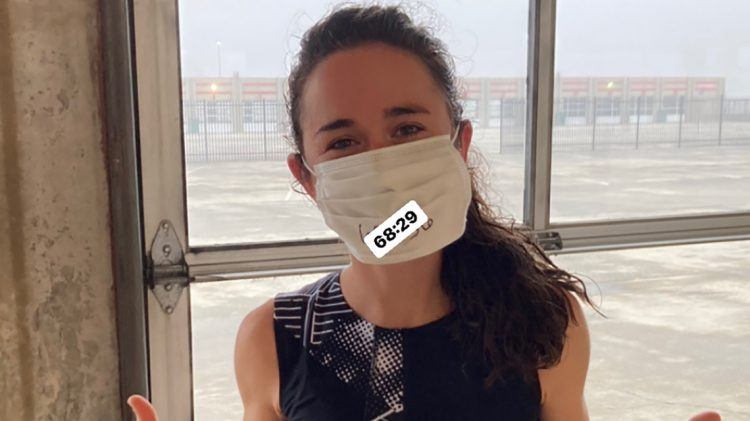 Running & Training
Another
personal best
for Molly
Molly Seidel sets new half-marathon personal best in Atlanta
February 28, 2021
Molly Seidel sets new half-marathon personal best in Atlanta
February 28, 2021
It has only been a few weeks since Molly Seidel joined the PUMA family, but she set yet another personal best in the half marathon at the Atlanta Speedway on Sunday. It was her second race in the new PUMA Deviate Elite shoes.
After she set a personal best of 1:09:19 in Las Vegas last month, Molly went 50 seconds faster to finish in 1:08:29 on Sunday. With this time, she's the 8th fastest female US athlete to ever run this distance.
The conditions at the race track, usually reserved for howling engines, were very humid, with the speedway being shrouded in fog. Living in Flagstaff Arizona, those are not the conditions Molly is used to.
"It felt pretty bad," Molly told reporters after the race. "The conditions were pretty tough. The humidity was a gut punch. There was zero humidity up in Flagstaff. This is definitely different."
On Instagram she quipped: "I'm already thinking what to order at the Waffle House."
View this post on Instagram

In a year that has many important races on the calendar, it's great to see Molly is getting into such amazing form.
Congratulations from your PUMA Family!