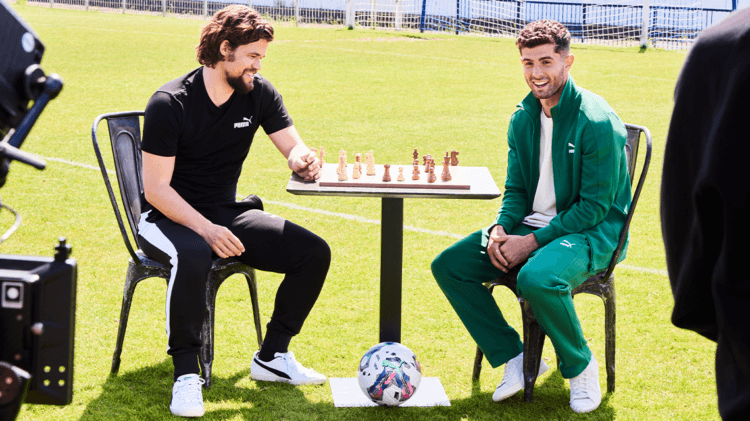 Checkmate meets offside
Magnus Carlsen and Christian Pulisic discuss the Hidden Connections Between Chess and Football
July 13, 2023
Magnus Carlsen and Christian Pulisic discuss the Hidden Connections Between Chess and Football
July 13, 2023
We are bringing together two legendary athletes from two totally different disciplines – or so one would think. Five-time World Chess Champion Magnus Carlsen and professional football player Christian Pulisic talk about parallels and compare strategies between chess and football, sharing the valuable lessons they have learned from each other's sports.
Once upon a time on a football pitch: two athletic icons met to discuss the similarities of their disciplines. But what can a footballer and a chess player teach one another? In their entertaining conversation, Magnus and Christian delve into the worlds of chess and football and demonstrate that there are plenty of things that are relevant for both disciplines. Christian Pulisic, known for his attacking style of play, pointed out how his creative nature helps him keep defenders off balance and score goals. While Magnus Carlsen, on the other hand, emphasizes his versatility.
"I am an attacking player who likes to be creative and to put defenders on their back foot. I like to be very aggressive and direct towards goals, so that's really my style,"
"In chess, I am pretty universal, but definitely leaning towards positional rather than tactical play,"
The conversation between Magnus Carlsen and Christian Pulisic also reveals the common threads that connect chess and football, as both agree that avoiding critical errors, strategic thinking, and quick decision-making are key in both chess and football.
🎬 Watch the two discuss further similarities between chess and soccer and witness the iconic shoe handover in the video below ♟️⚽️👟.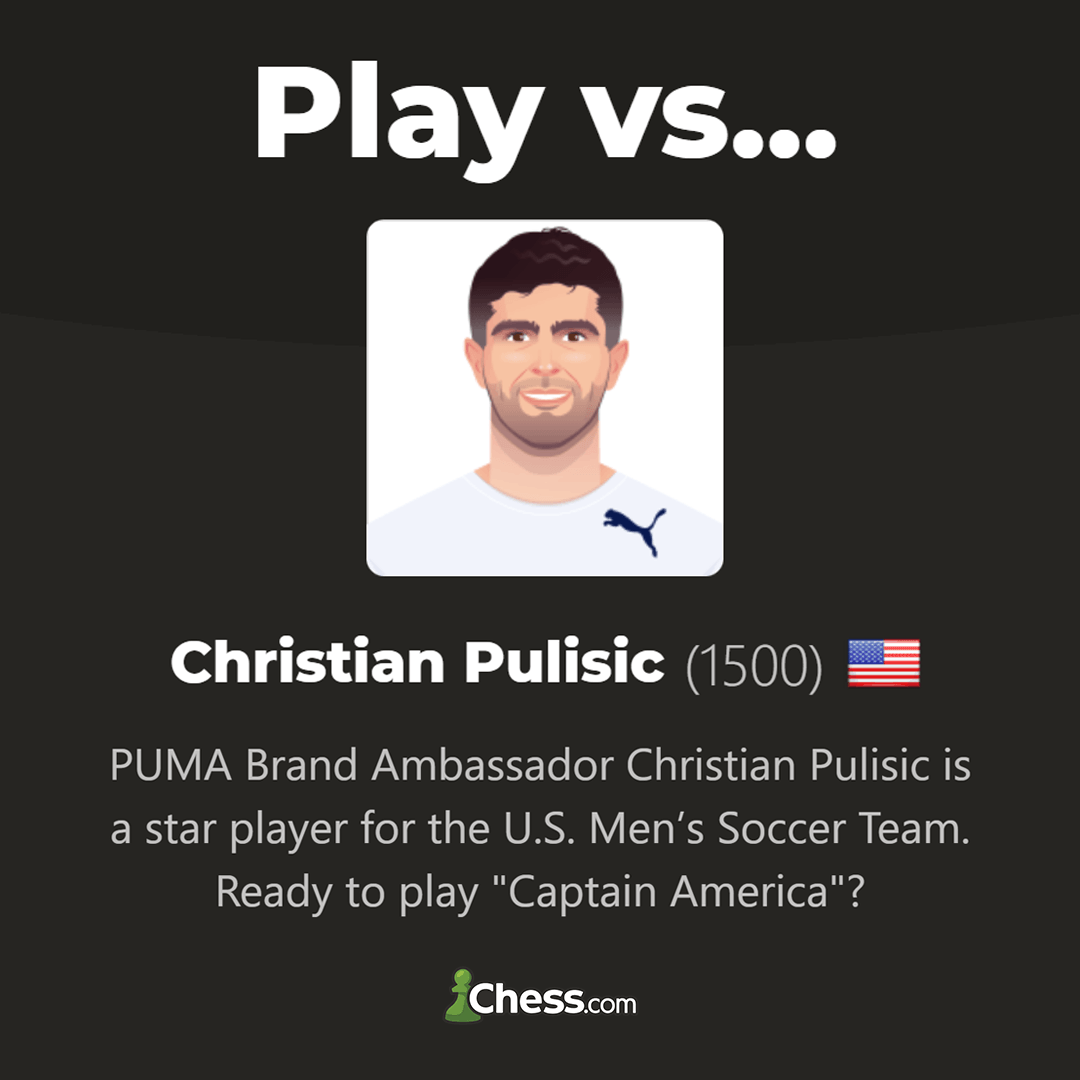 Think you can beat a soccer player in chess?
Try it against Christian Pulisic! We are taking a step forward into the chess world with this AI bot which has been designed to reflect the (chess!) playing style of our PUMA ambassador and professional soccer player, Christian Pulisic. From July 13th, chess enthusiasts worldwide will have the opportunity to test their skills and face off against the new Pulisic chess bot!
Register for free on Chess.com and challenge Christian Pulisic starting from July 13th on the site's dedicated "Play Computer" page or via this link.