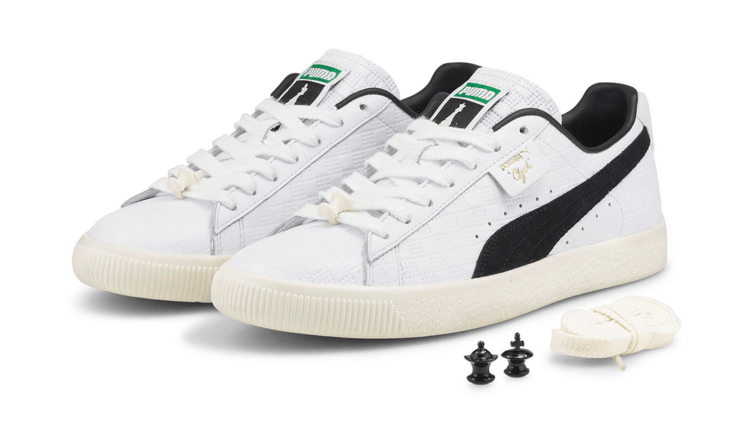 PUMA Clyde Chess
PUMA and Magnus Carlsen Introduce a Chess-Inspired Clyde Sneaker
May 23, 2023
PUMA and Magnus Carlsen Introduce a Chess-Inspired Clyde Sneaker
May 23, 2023
PUMA and five-time Norwegian World Chess Champion Magnus Carlsen

have joined forces to bring a new twist to the iconic

PUMA Clyde.

With a tribute to the game of chess, the new

Clyde Chess

sneaker is a wardrobe staple chess player's won't want to miss out on. ♟️

The limited quantity sneaker features Magnus Carlsen's, PUMA brand ambassador and highest-ranked chess player in the world, signature alongside a design that encapsulates the essence of chess. The premium leather upper of the shoe features a chessboard inspired texture, while black and white lace jewels in the form of chess figures can be found on the laces. A king chess piece is shown on the sock liner of the right shoe and a queen on the left. The shoe is a chess players dream.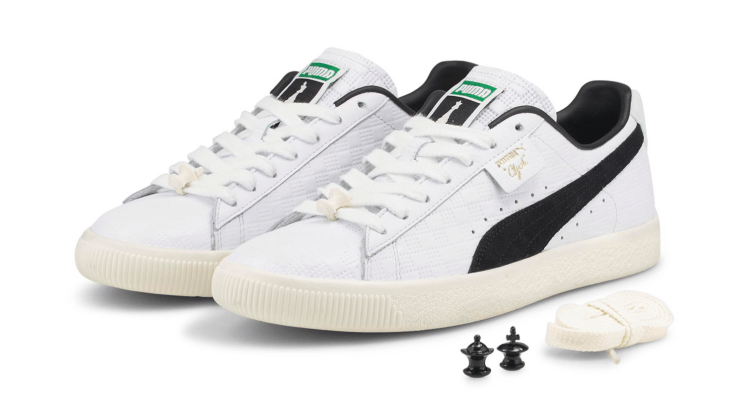 "It's an incredible honour to be part of the first chess-inspired sneaker that PUMA has ever made. I'm glad the with the Clyde, we chose a style with a rich culture and basketball heritage. It shows off my personality, combining my love for chess with my passion for basketball."
– Magnus Carlsen
As part of the collaboration with Carlsen, PUMA is the official sports lifestyle partner of Chess.com's Champions Chess Tour. The project connects the world of chess to sports performance through a full season of elite chess events. During the live Champions Chess Tour broadcast on May 22, the Clyde Chess shoe was released in limited quantity.