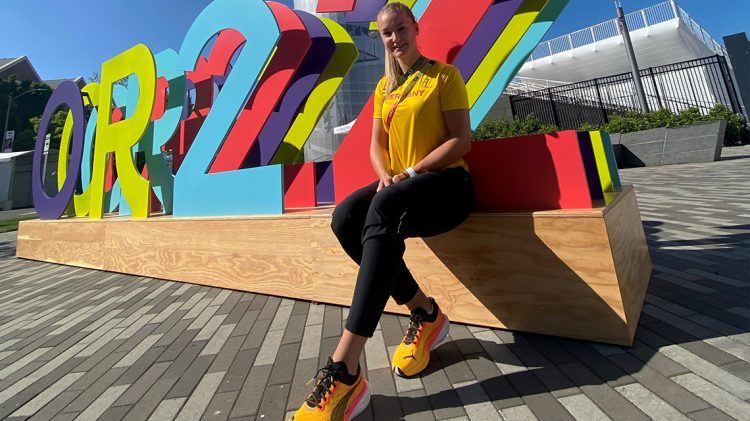 "A world championship is so special"
Interview with young PUMA Sprint Athlete & European U23 Champion Sophia Junk
September 2, 2022
Interview with young PUMA Sprint Athlete & European U23 Champion Sophia Junk
September 2, 2022
It was a great adventure at the 2022 World Championships for the young PUMA athlete Sophia Junk in Eugene. The post-nominated German sprinter took part in the 200-meter preliminary race, which she finished in 23.27 seconds in 28th place (her best 200-meter start to the season so far). She told us how this premiere was for her, how it was to run together with sprint stars like Elaine Thompson-Herah, who her role model is and what her further goals are this season.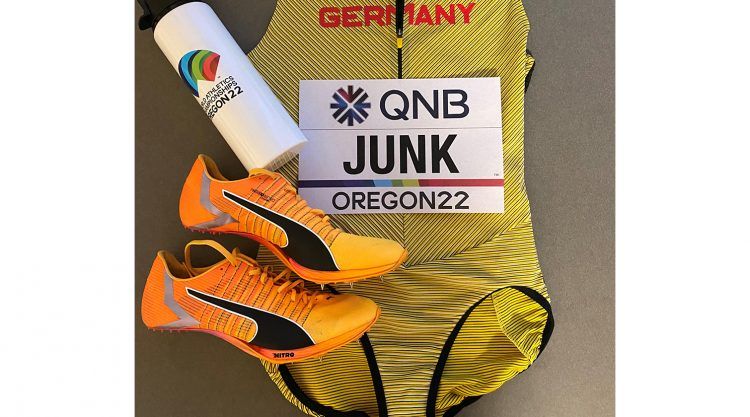 Your first World Championships are over. Did you already have the opportunity to process the impressions from Eugene?
Sophia: A world championship is so special – everything is so big and you suddenly see all these world-class athletes. It's really impressive to be able to run and talk with them. That's 15 days of full tension and correspondingly many impressions, which really needs time to process it all. It was a great opportunity for which I am grateful. I hope that next year in Budapest [at the World Championships] I'll be able to start a little more calmly because I already know all the procedures and can adjust accordingly.
In the 200m preliminary race, you competed against PUMA athlete & sprint star Elaine Thompson-Herah. How was it for you to run against such a world class athlete? Does it spur you on to have a faster runner in front of you or do you prefer to dominate the race from the front?
Sophia: It was the first time that I have been in a run with such a world-class athlete. She wasn't the only one who was insanely fast, because everyone is at World Championship level. It was crazy to sit in the call room with all the stars. However, I didn't notice anything about Elaine on the outside lane. I didn't even notice her during the course of the race. Because of my position on lane 3 and hers on lane 8, I really didn't see her at all. Maybe that was good on the one hand, because then I was in my focus and I could concentrate on myself.
Elaine Thompson-Herah, Usain Bolt, André de Grasse, Abby Steiner, Karsten Warholm, Mondo Duplantis – How does it feel to be part of the PUMA family? Do you look up to any of these athletes in particular?
Sophia: I have been with PUMA since 2017 and I am very, very grateful for this amazing support. I feel super comfortable with all the PUMA employees I've had contact with so far, they are very pleasant people and especially at a World Championship, the PUMA family also gets a bit closer. There was the PUMA House, where we athletes could go every day. We had the opportunity to eat something or just sit together and chat. I met a few athletes there. You can tell that you're all pulling in the same direction. PUMA has incredibly talented and good athletes under contract. For me personally, Mondo Duplantis is the highlight, he's a hell of a guy. I've seen him several times now at indoor competitions. He makes such a down-to-earth impression and I admire his consistency in his performances. I also saw his world record live in Eugene, which is much more impressive than watching it on a laptop, TV or live stream. To win such a sovereign World Championship gold, and that with a world record, makes me speechless. He didn't just jump over the 6.21m somehow.He makes it look so easy. When you sit next to it in the stands, you see how high that is and also how brave you have to be to do that.  It's cool to be part of the family. That means a lot to me because it can also give a lot of support, especially in a championship like this.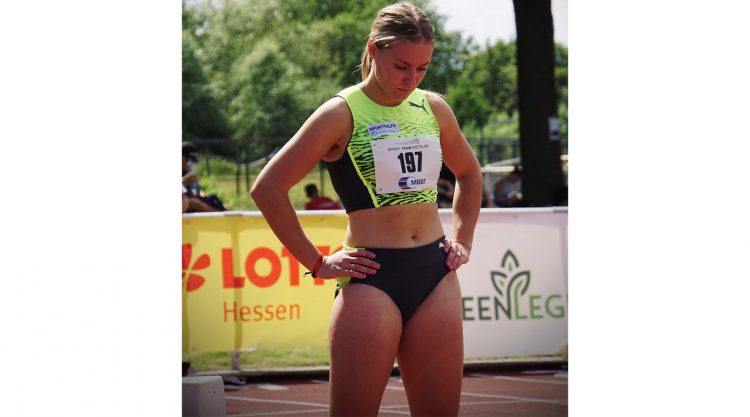 This summer is packed with highlights. What are your goals for the rest of the season?
Sophia: The season turned out a bit differently than I had hoped. I still have six competitions planned. It starts now with national and international meetings. I'm really looking forward to finally being able to race again and, above all, to having fun. At the World Championships I noticed that I am the old Sophia on the track again. I have planned competitions until mid-September. Now it's not so much about placings, it's simply about finding a conciliatory end to the season. Maybe even aim for a 200-meter best time. That should actually be the goal. Before I start the hard training for next year, I will give my body some rest.
Very important for competitions & training is the right footwear. How do you like the new evoSPEED NITRO spikes?
Sophia: When I first got the shoes, I tried them out directly in training. All 20 people who were on the sports field asked me what great shoes they were. I proudly presented them to everyone. The design and the color gradient of the shoes are super. From a purely technical point of view, the way the shoe runs is different from the other models before it because of the carbon plate and the bounce effect in front. I think you can benefit a lot from the shoe. In the meantime, I have broken in the shoe well and find him not only visually, but also from the running feeling very, very good.
Thank you so much for giving us these insights, Sophia! We wish you all the best for your future career. See you soon!