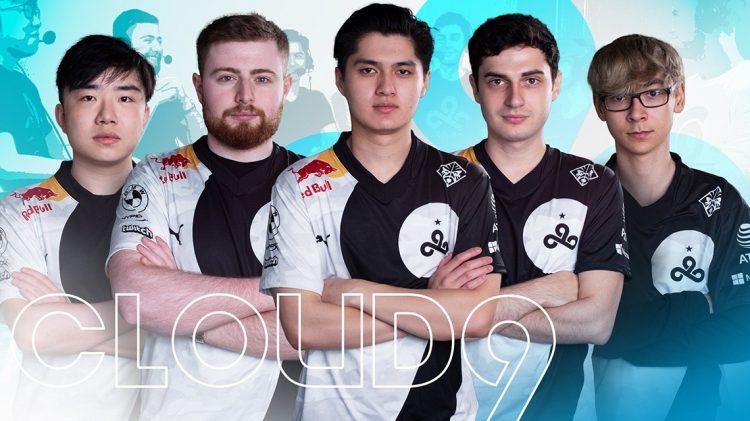 A sports brand
and Gaming?
Matt Shaw tells us about PUMA's involvement in the Gaming and Esports Business
July 26, 2019
Matt Shaw tells us about PUMA's involvement in the Gaming and Esports Business
July 26, 2019
League of Legends, Fortnite, Counter Strike – that is not what you usually connect with PUMA, is it?
These are games Cloud9, one of the most recognizable esports organizations in the world, fields professional teams in! Cloud9 consists of more than 70 players on 14 teams playing in 12 different games, competing globally.
It also is the biggest out of a number of gaming and esports partnerships PUMA currently has.
Gaming and a sports brand – how does that go together? We've asked Matt Shaw, Team Head Digital Marketing & Gaming about PUMA and the world of esports:
Why is the esports business appealing for PUMA?
Obviously, PUMA's heritage is as a sports brand, but it's patently obvious to us that our consumer makes very little distinction between athletes in stick-and-ball sports and esports athletes. Something like 80% of our audience regularly watches streams from pro gamers; many of those streams come from esports athletes. And these kids are every bit as active and energetic in the esports community as they are in, let's say, the basketball community. Moving into esports from a strategic perspective makes a lot of sense.
What does that mean on a practical level?
We believe there is a tremendous commercial opportunity for PUMA in the gaming and esports space. The current landscape is populated by gamers and sports fans with tremendous passion, and terrible product options. And this is true in every market in every region across the globe. We have the opportunity to give sports fans products that are worthy of their passion—how could we possibly pass that up?
What is the role of culture in this?
One of PUMA's objectives as a brand is to be a driver of culture. We came to the realization a long time ago that "culture" isn't like how people talk about it. There is no music culture without internet culture, and no internet culture without gaming culture, and no gaming culture without sports culture. To be a driver of culture, you have to participate in all of these things, esports is one of them. What PUMA gets out of a partnership like this is the ability to be a part of more things that our consumers love, which is how our brand drives culture forward. And Cloud9 is uniquely poised to help us do that.
Apart from that, why did you choose to partner with Cloud9?
Cloud9 is going to have tremendous success in the short term; We're really excited to watch it, and even more excited to be a part of it. And of course, Cloud9 as a brand is huge and widely respected. That makes us confident in the partnership. But what gets me really excited is Cloud9's passion for success, and its dedication to their community of fans. I see our own brand values reflected back at us, and that means a lot to me.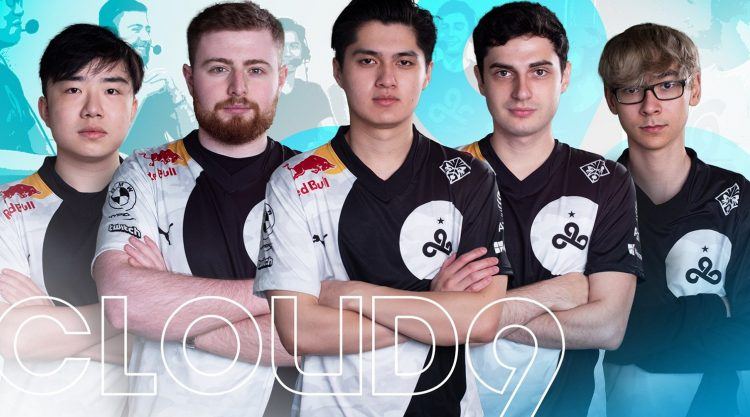 Which products did we launch and are we going to launch?
Specific to Cloud9, in Autumn/ Winter '19, we will launch a limited line of men's and women's apparel, available in the US on puma.com and cloud9.gg only. In Spring/ Summer '20, we will have a line of apparel, accessories, and footwear that will be available for distribution globally. In January, we will also be releasing our first gameday kit, in time for the 2020 North American League of Legends Championship Series (NA LCS) Spring Split. We are currently in the process of developing our Autumn/ Winter '20 collection, so more to come there.
And apart from Cloud9?
We are constantly evaluating additional licensing opportunities. For example, we have a design deal with a gaming accessory manufacturer for an innovative console chair, and we are exploring deals with a number of peripherals manufacturers. Major publishers have reached out to us to ask about developing products.
Are there already individual players that might be interesting to work with or do we stick to working with teams?
We are exploring all options! We would love to work with prominent gamers across the globe, but as with all of our athletes we're looking for the right fit. We are evaluating seeding/influencer partners in the gaming space right now, and some of these might matriculate into sponsored athletes if the conditions are right.
Is PUMA going to design and place virtual products within the games?
Yes! In fact, we're already doing this! You can see our products in games like FIFA, PES, NBA2K and NBA Live. We are currently working with a few select partners on integrating products into other games, and maybe even creating physical products inspired by game designs.
Do you think esports is the "Market of the Future" for sports companies?
Esports are certainly going to be more mainstream 5 years from now. I think that brands, that are able to translate a passion for gaming and esports into uniquely valuable propositions, are the brands that will be the most successful in this space. In 3 years we're probably going to start having serious conversations about Virtual Reality Esports, which totally changes the conversation about how brands like ours create performance gear for gamers.
The long-term success of esports is no longer in question; it's time to start planning for it. Among our competitors, PUMA is ahead of the game in that respect. It's my job to make sure we stay there!