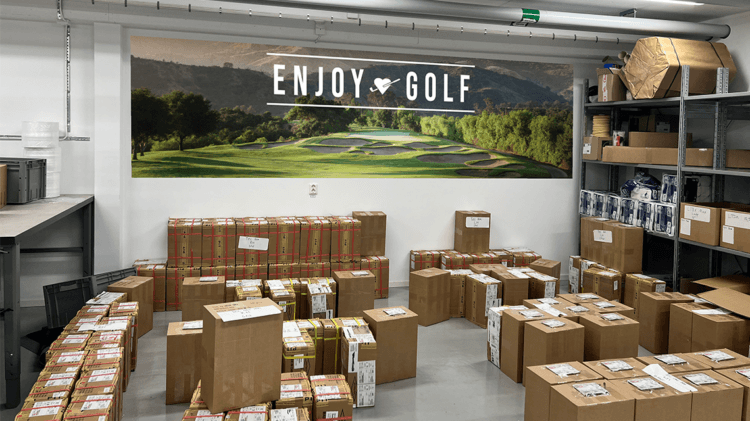 Custom Fit Golf Clubs
Interview with Head of Golf Europe Henrik Pantzar on the new COBRA PUMA GOLF Assembly Line
June 29, 2023
Interview with Head of Golf Europe Henrik Pantzar on the new COBRA PUMA GOLF Assembly Line
June 29, 2023
Every golfer knows custom fit golf clubs are the key to success. Golf clubs tailored to an individual's needs and their swing is something golfers of all capabilities look for to ensure optimal performance. Our
COBRA PUMA Golf

team offer just this! Producing custom fit golf clubs, COBRA PUMA Golf has just recently opened a second custom fit production facility in Europe to meet the growing demand. Its location? Helsingborg, Sweden. 🇸🇪

CATch Up chatted with Henrik Pantzar, Head of Golf Europe and the Project Manager for the new assembly line, on the importance of these custom fit centres for PUMA COBRA Golf.
Can you tell us a bit about why the new custom fit production centre was created.
Henrik: In the golf industry, custom fit is a very important part of the business to be considered as a top brand. If you look at the custom fitting business alone, it has grown significantly the last couple of years and from what we see, it will only continue to grow.
We have had our custom fit facility in Leeds, England since 2015. When Brexit happened a few years ago, it restricted the free flow of goods into the European markets and added some complexity to the custom fit business. To make sure that we set up for future growth, we decided to open a second facility to make sure we supported the European business outside of the UK in the best way, and to allow for better service for consumers and retail partners across Europe.
Can you tell us what the new production centre offers. How does it operate?
Henrik: Essentially, it offers custom fitted golf clubs: we build golf clubs to specs to the consumers individual needs. Our sales teams across all markets in Europe carry out fitting events where they meet up with consumers, let them try our inline equipment and do fittings where they track data in launch monitors, to make sure they get to the right specifications of the golf clubs. Then our representatives or the retailer at the location where we run the event place an order that flow through the system and shows up at the production floor. Then the custom fitting team in Helsingborg pick the components needed for the specific order, build it and ship it back directly to the retailer – for the consumer to pick it up.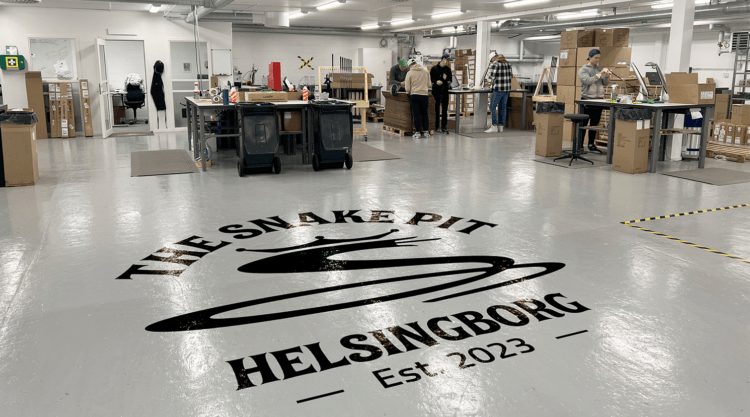 Where do you do the fittings?
Henrik: They are carried out at golfclubs as well as in retail stores. Our team run a lot of fitting events throughout the season to give as many consumers as possible the opportunity to try and get fitted with Cobra clubs. Many fittings are also carried out through our retail partners themselves. The golf business is divided in what we call "off course channel", which is bigger stores outside the golf courses, and "on course channel" which are the smaller golf shops located at golf courses. We provide them with fitting tools so they can take care of consumers every day at the driving range (On Course) or indoor through a simulator (Off Course).
How will consumers benefit from the new centre?
Henrik: For the consumers, we of course offer the best of our product range and the possibility to get it custom fitted to their individual needs. They can expect to get not only the highest quality, but to also fast deliveries. With the new facility together with the existing one in UK, our ambition is to get closer to our customers and work together to offer more consumers the opportunity to get fitted with Cobra clubs.
How long does it take from placing an order to receiving it?
Henrik: Currently, we are targeting 5 working days (customer wait days) in peak season. This is measured from when the orders are released in the system until they ship out of the warehouse. At the moment, we are running on an average of 1.5 building days and slightly below 4 customer waiting days in total. We expect to produce approximately 100,000 golf clubs to consumers across Europe, excluding UK, in 2023.
So, the demand for custom fit golf clubs is high?
Henrik: Yes, for sure. It has accelerated over the last couple of years, not only because the golf business has grown, but also the fact that more consumers take the time to go through a fitting. When you create golf clubs, you are kind of restricted in terms of how you can develop them and how much performance you can build into them. When you do a fitting, you can fine tune the equipment to fit that individual golfer better. So, through a fitting process, you are likely to gain more distance and forgiveness and all these extras to make golf more enjoyable for the consumers. That's why custom fitting is trending really well right now and is something that especially the more experienced golfers go through when they are buying golf clubs.
"The custom fit business is approximately around 25% of the total club sales currently. It differs a bit from market to market: some markets are higher and some markets lower, but I would say the average is approximately 25% and growing."
What does COBRA PUMA Golf hope to achieve with this new centre?
Henrik: Our ambition is to put more priority on golf and help the category to grow within wider PUMA. A very important part of this was taking the next step in the fitting space and making sure we provide the service that both the consumers and the retailers expect from us going forward. We really look forward to getting this going and to keep on developing the facilities in the UK and Sweden for many years to come. 
Why was it decided to build the custom fit centre in Sweden?
Henrik: When we kicked off this project, we obviously explored different alternatives. It landed in Sweden because we have a very strong heritage in Sweden with COBRA. COBRA has the highest market shares in the world in Sweden and it has been a very strong market for COBRA in the last almost 20 years. The position for COBRA in Sweden was obviously created by a very talented team with a lot of experience. I was very confident that we already had the right people in place to manage this custom fitting business. We also had some free space in the PUMA warehouse in Helsingborg, a top-modern and automatised distribution centre for the Nordic markets.
Among different alternatives, it was a pretty clear decision to go for Sweden. We got very good support from PUMA, in Sweden, to get this up and running fast. Since Helsingborg is in the South part of Sweden, it is also accessible to the continental European markets. Approximately half the of the custom fit business we do outside of the UK currently sits in Sweden. As mentioned, the Swedish market is important for us with a strong local connection, and now the local production will help us to maintain this beneficial relationship with our customers in Sweden.
Has a lot of the business that came out of the production centre in the UK now shifted to Sweden?
Henrik: You could say that approximately half of the production that the UK was doing before has now moved over to Sweden. The flipside of that is obviously we have a very good capacity in the UK as well. UK is the biggest market in Europe and taking out the service to continental Europe and the Nordics gives us the opportunity to also serve the UK customers better. The custom fitting business has been successful so far in the UK as well. We´ll keep that facility to serve the UK market, it's kind of a win-win situation and we look to grow the business in all markets in Europe.
Are there other custom fit centres aside from the UK and Sweden?
Henrik: Globally, COBRA have a fitting facility in Carlsbad where we also have our headquarters to serve the North American markets. We also have a custom fit setup in Australia, South Africa and recently opened a fitting facility in Japan, so there is a structure in place to serve consumers all over the world and to help them to Enjoy Golf even more.