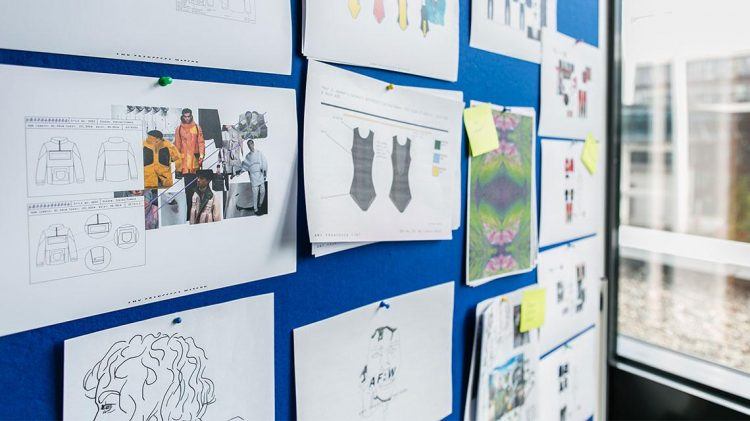 How to recruit
new Design Talents?
EUROPE'S MOST TALENTED DESIGN STUDENTS WORKED TOGETHER WITH OUR DESIGNERS
June 4, 2018
EUROPE'S MOST TALENTED DESIGN STUDENTS WORKED TOGETHER WITH OUR DESIGNERS
June 4, 2018
They are among the best design students in Europe and come from well-known design schools like the
London College of Fashion,

Creapole in Paris

and 

Istituto Marangoni in Milan
For two days, they worked in Herzogenaurach instead of London, Paris or Milan.
PUMA has invited eleven of Europe's most talented design students to its headquarters for a "Design Sprint". The principle of a design sprint derives from a hackathon: an event where computer programmers and software developers  collaborate intensively on software projects.
Here, the students from Germany, England, France and Italy had the chance to work in small teams together with PUMA designers and Creative Directors on a project to show their skills.
With the Design Sprint we want to maintain an ongoing dialogue between key design universities and design students on a global level to foster and grow design talent for PUMA's creative future.
More than 80 students applied for that opportunity after Global Creative Director Torsten Hochstetter and his team announced the contest at selected design schools all over Europe. Eleven students, who understood it best to break with convention and demonstrated out of the box thinking, got the chance to prove themselves to PUMA's designers and creative directors.
Based on the works they had handed in, they were allocated into the respective project groups two months prior to the design sprint. Those project groups entailed motorsport, women's business, running and training and teamsport . The students used the preparation phase in different ways. While some checked out different PUMA stores doing research on the design concepts, others focused on new technologies of fabrication and materials.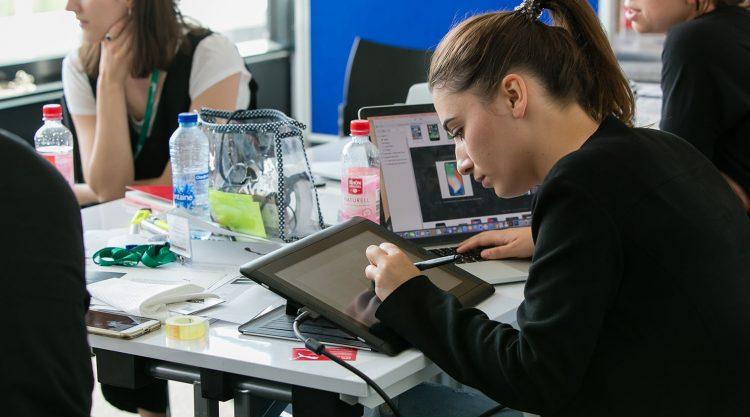 The students then presented their ideas and thoughts at PUMA's Headquarters in Herzogenaurach and worked on the question "How would you Envision Sportswear Design in the Future?"
"It was challenging to work so intensively on a project for several hours, but it was a lot of fun and we could let our creativity run free", said Amy Francesca Watson from the London College of Fashion.
After one and a half days of brainstorming, sketching and creating drafts, the students showed their results to PUMA employees on the PUMA BRIDGE. There, they could also include their own portfolio to promote their work and skills.
Photo Credits: Blanca Melendez/ PUMA