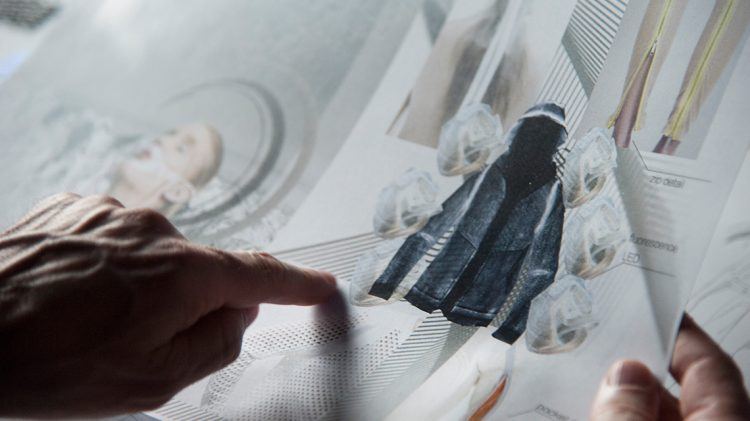 What will our
products look like
in 2030?
Young minds co-creating visions
May 9, 2017
Young minds co-creating visions
May 9, 2017
Pink snakeskin,

a pattern in swirled rainbow colours, nude mesh fabric. Is that what our gym gear will look like in the future? Will our football boots have flexible straps, a bright blue upper material with hexagons and mechanical parts in about thirteen years from now?

These are just some of the directions that PUMA's design could go in within the next decade according to around 40 young creative minds.

Torsten Hochstetter, Global Creative Director and Romain Girard, Head of Innovation Design, have been spending time evaluating mood boards with ideas and sketches for the future that these young creatives – students from two different design schools – have come up with. Their brief: Knowing our values and where we are today, what will sport and style be like in 2030?
"The main reason we chose 2030 is that we want the students to dream, yet stay connected to reality," said Romain. "The year 2020 would have been too soon, as work on the design direction for 2019 has already started. At the same time, 2050 would have been too far in the future, as there might be breakthroughs in terms of technology that we do not have now."
Romain is looking after 18 design students from the French design school CREAPOLE (École de Création et de Design) as part of the project, which aims to take an open-minded look at what could be done with today's technology and tomorrow's design.
The young designers' drawings may not actually end up in PUMA's product range. "The outcome that is most important for us is not necessarily a certain design or product," says Romain. The focus is much more on creating a solid vision, leveraging the intuition of the designer of tomorrow.
In order to visualize these ideas and maybe find a common vision, the students are asked to hand in designs in the form of mood boards, sketches, rendering or mock-ups at three different stages of the project.
ISTITUTO MARANGONI
MILANO - THE SCHOOL
OF FASHION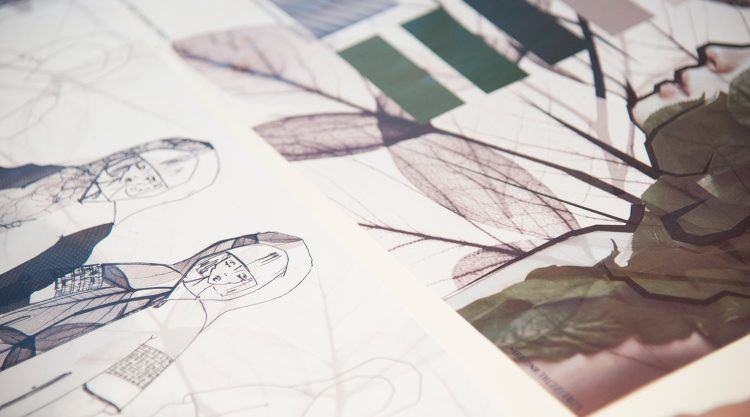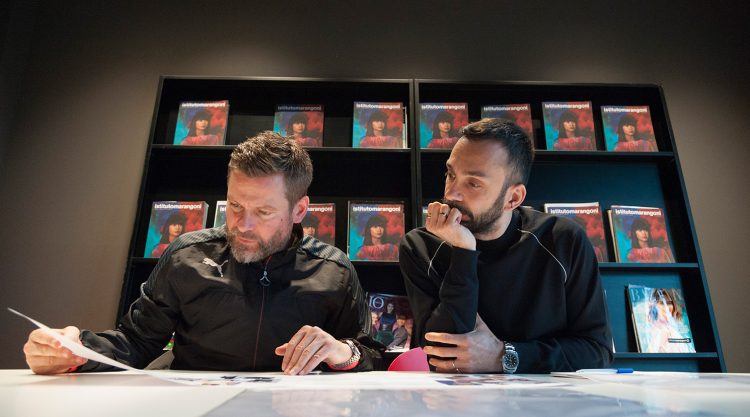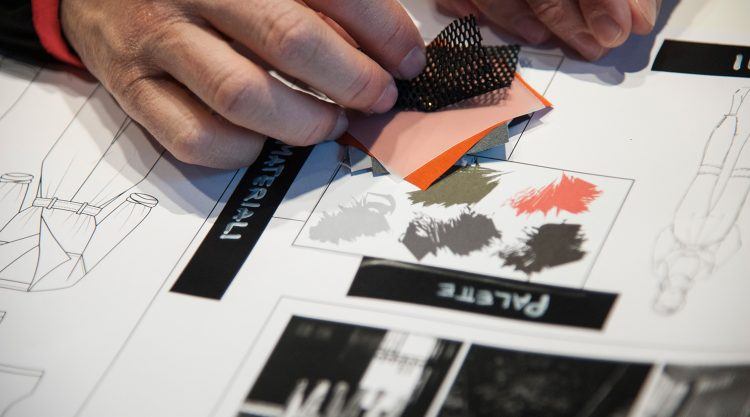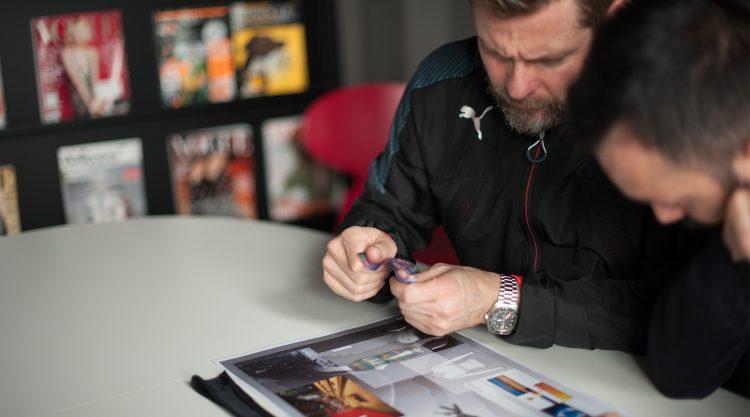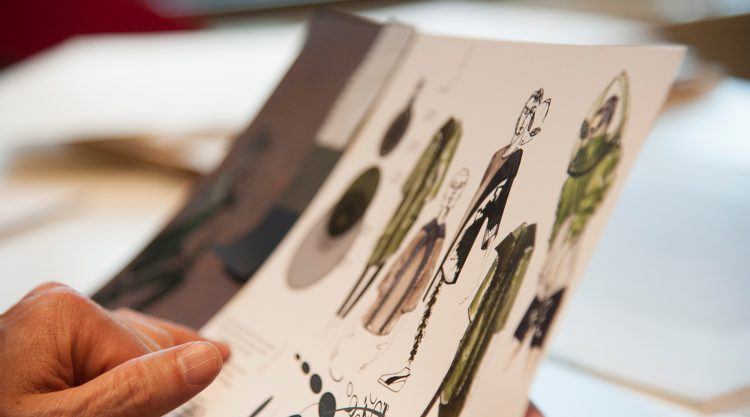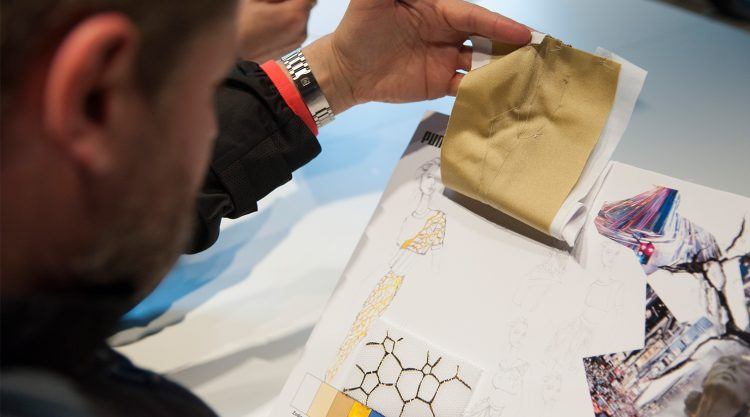 "The future talents are able to express their idea through mood, drawings or renderings, to get the intention behind it," says Torsten, who is mentoring another 24 future talents at the Istituto Marangoni Milano. In order to fully understand each student's ideas, the Global Creative Director spent a whole day to look at the first round of ideas at the university. Of these, 15 are going through to the next level of the competition, which will end with three final winners from each of the two design schools.
The two universities were chosen on purpose for their differing approaches: Marangoni as a design school that is more focused on apparel and CREAPOLE with its more specific approach and lead in footwear.
Both Romain and Torsten are excited to be working with the students. "It's really refreshing to talk to people who are so un-polluted," says Romain. "They are completely unbiased and they are not restricted by things like our fabrication process, our range architecture, our cost structure…"
CREAPOLE –
ÉCOLE DE CRÉATION
ET DE DESIGN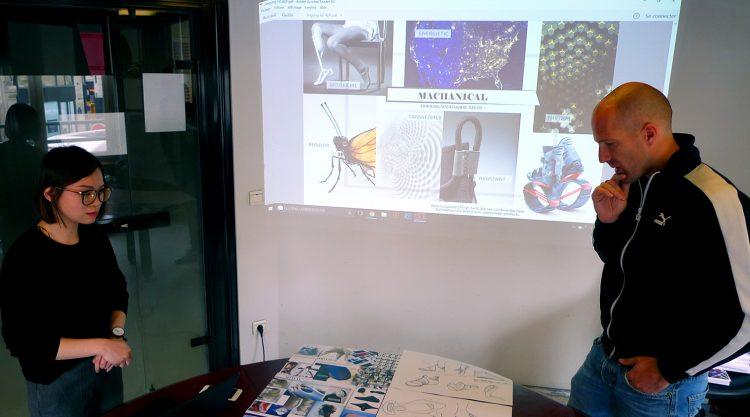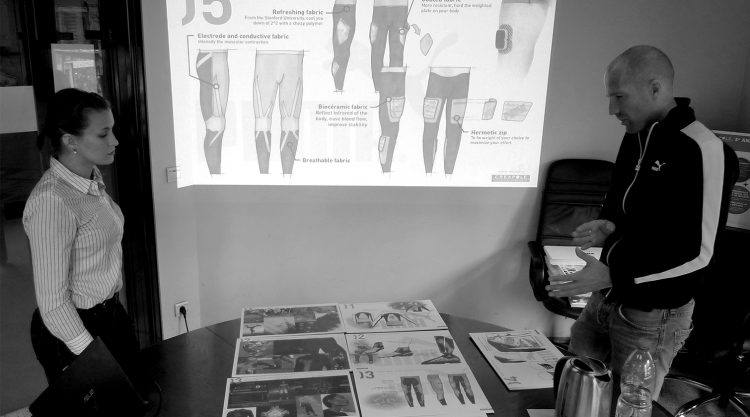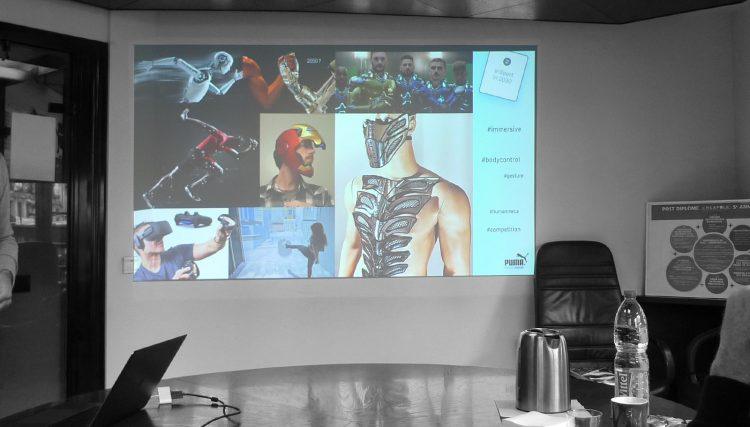 Overall, the project is part of a larger collaboration between PUMA and these leading design schools. Not only does it allow us to get input on ideas, it is also a good exercise to identify students that will make great designers.
"The main goal for us is to start to develop a tighter relationship with these design schools and to connect to this group of young creatives still in universities," said Torsten. "On the one hand, we want to give opportunities to the students – for example through internships at PUMA – on the other hand, we want to use the opportunity to fetch talents for our brand from these key design schools before our competition takes them."
Next, this particular group of students will be going deeper into the technical design and elaborate their ideas in in-depth sketches. Who knows? Maybe PUMA's next big innovation – whether that's a special pink snakeskin for gym tops or football boots with straps – will come from one of these young designers' brains.