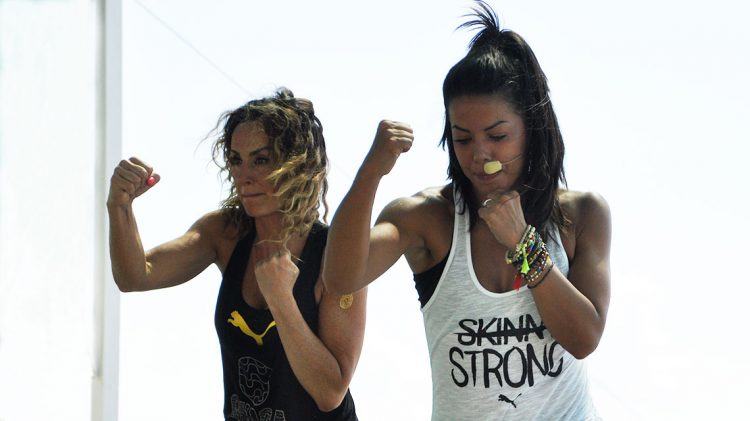 Getting
Stronger
at the beach
PUMA gained Fans during the Get Stronger Week in Greece
July 20, 2017
PUMA gained Fans during the Get Stronger Week in Greece
July 20, 2017
"There are more PUMA logos around than in the office."
Is this really something you want when you go on holidays? Having your employers' branding constantly in your face?
It might be a nuisance for some people, but not when you work for PUMA like Lisa Fischer and Alex Raum do. Especially not, after PUMA offered them a discount for a sports week at a holiday resort in Greece in June. In June, PUMA supported the "Get Stronger Week" run by Best Reisen at ROBINSON Club Kyllini Beach at the Western Peloponnese, where PUMA employees could take part for less than the regular price.
The two of them sweated together with other holiday guests in training classes run by PUMA assets and fitness expert Fernanda Brandao, runner Sabrina Mockenhaupt, fitness expert Anne Kissner, ex-handball professional Stefan Kretzschmar, former world-class footballer Patrick Owomoyela and German TV star and professional dancer Christian Polanc. "It was simply incredible to be able to train live with all these sports stars," said Lisa, who never failed to join the daily classes of Anne's High Intensity Interval Training, Fernanda's Ginga sessions or Sabrina's beach runs in the morning.
Robinson Club
Kyllini Beach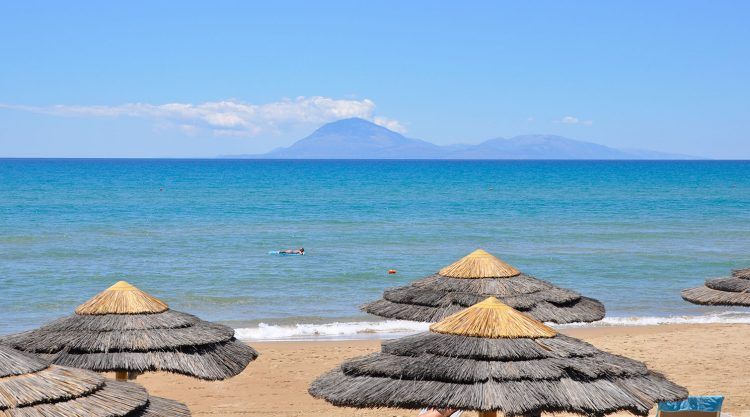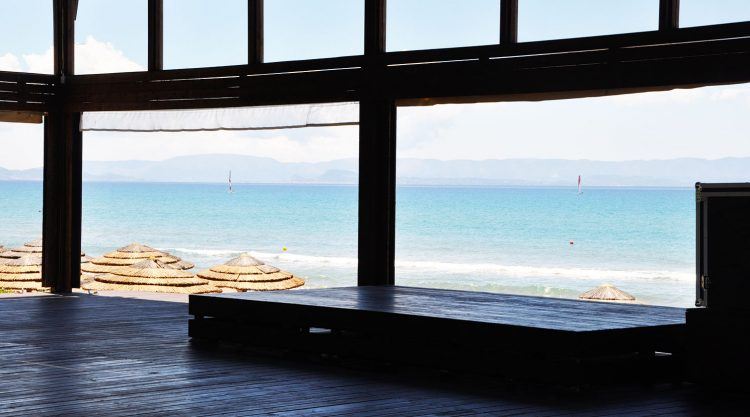 The male clientele was rather to be found at the beach volleyball court and football pitch, where ex professionals Stefan and Patrick teamed up with amateurs and impressed people with their still quite apparent outstanding skills.
"He can shoot quite a bit," commented a bystander admiringly on one of Patrick's Berbatov Spins. The "oh's" and "ah's" were heard frequently in the audience and Patrick's and Stefan's professional skills were eye candy to those who preferred to watch and challenging for the ones who joined in the games. And the best of it: Nothing was taken too seriously and partying was still on. "I am here for the fun as you can tell. The others (other PUMA ambassadors) do fitness," Patrick, who used to play for Borussia Dortmund, said at the opening party, pointing to his belly and referring to the few pounds he has gained since he left professional football in 2014.
Patrick Owomoyela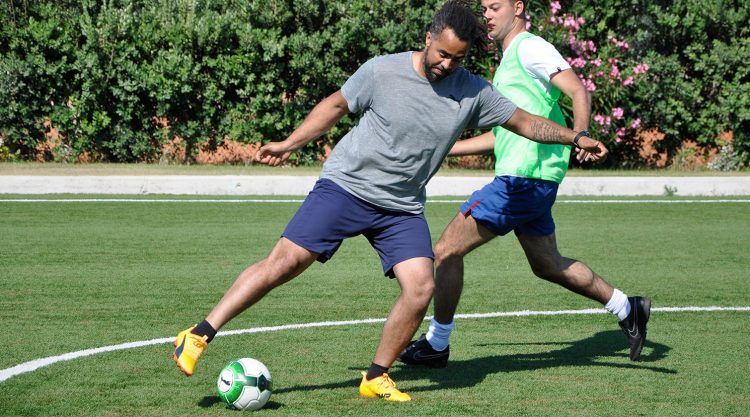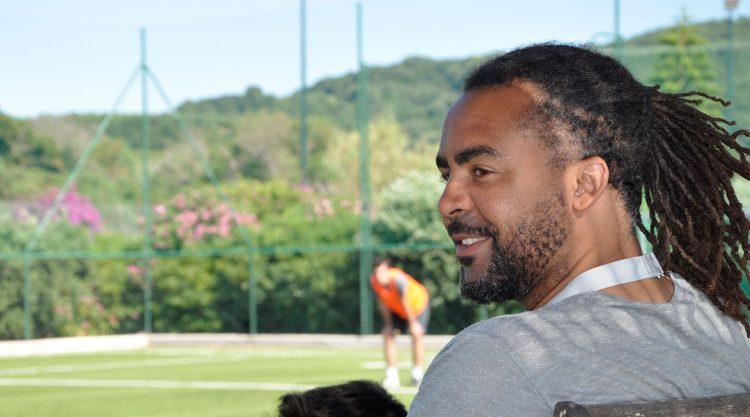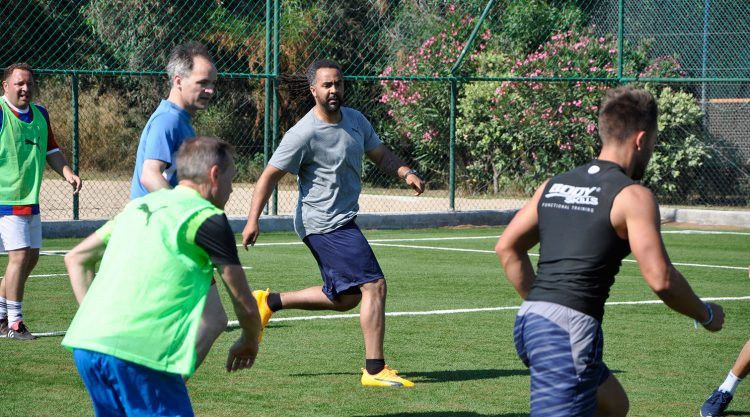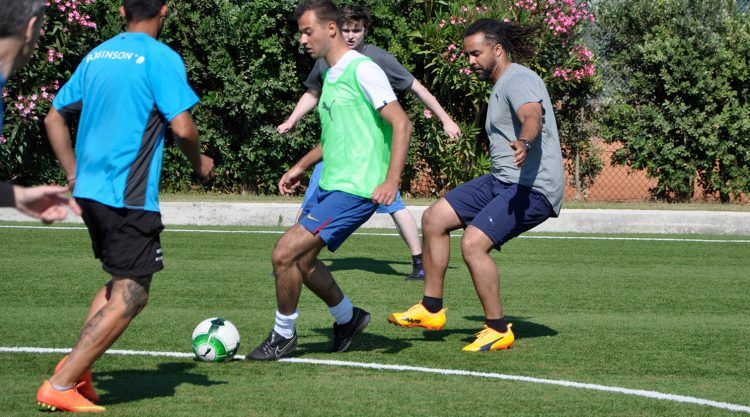 "I just booked this holiday because of the PUMA Week"
Around 500 guests resided at the Robinson club resort that is reknown for a wide array of sports, exciting events and excellent food at a stunning beach location. "I have just booked this holiday because of the PUMA week," said Bärbel from Munich. "It is super exclusive to meet all these professional trainers here and it is great to see the fun they have when they do their workouts. If the PUMA week is on next year, I will definitely book it again", she added.
Thirty-nine fitness, running, beachvolley ball, football and dancing sessions took place on top of the regular club's weekly sports programme – a paradise for sports enthusiasts. "It is great to see how the trainers inspire people and completely get you into sports," said Silke, also from Munich. "You can perfectly see how vitality comes through fitness and you learn how important it is to integrate sports into your life. It's just an amazing gift to be here."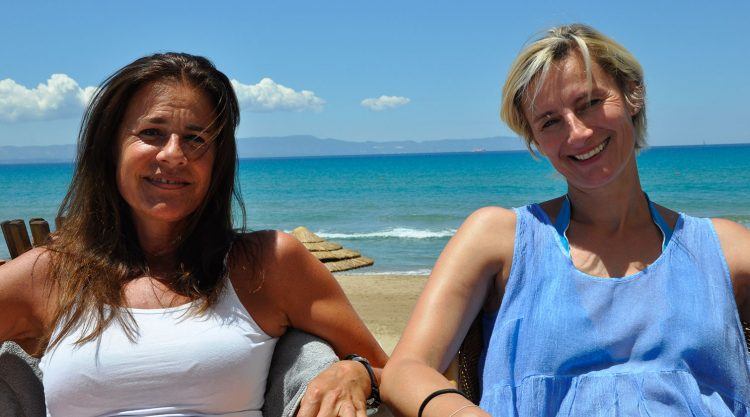 Working on a coconut butt
The vitality she refers to could certainly be felt in one of Fernanda Brandao's Ginga classes. The 34-year old Brazilian singer and dancer, whose fitness program Ginga incorporates capoeira elements, dance and strength training in one workout, pushed herself through six classes despite a strong cold and a doctor's recommendation to take it slowly. "Let's work on a coconut butt this week, a butt that is as hard as a coconut," was her slogan to get people motivated to come into her classes. Guess what? It worked.
Lisa and Alex, who never failed to show up for early morning sessions, even after a night of partying, were lucky enough to star in one of Anne Kissner's fitness Youtube videos that was shot there. "It was so exciting to take part in such a video, almost a once-in-a-lifetime thing," said Lisa after the early morning shooting.
Once again next year? "Sure thing", she declared.
Working on a
Coconut Butt