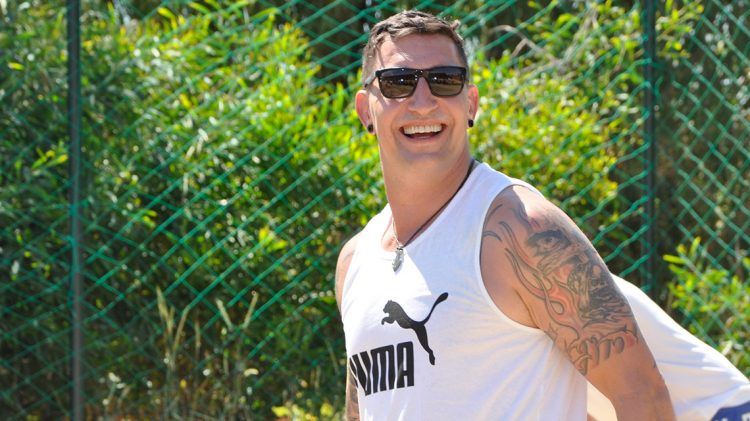 Different
Than
Expected
Can you keep up with your Star? Stefan Kretzschmar
June 30, 2017
Can you keep up with your Star? Stefan Kretzschmar
June 30, 2017
"Different than expected"

is the title of his autobiography. It could not have been more to the point.

Stefan Kretzschmar, German handball star comes with the notoriety of an "enfant terrible". More than 20 tattoos, numerous piercings, black, peroxide blond or multi-coloured hair, short or long, and a bold fashion style. "Kretzsche" – as people call him – visibly worked on his reputation as a bully boy throughout his 14-year long career as a professional handball player. But surprise, surprise! He is totally different.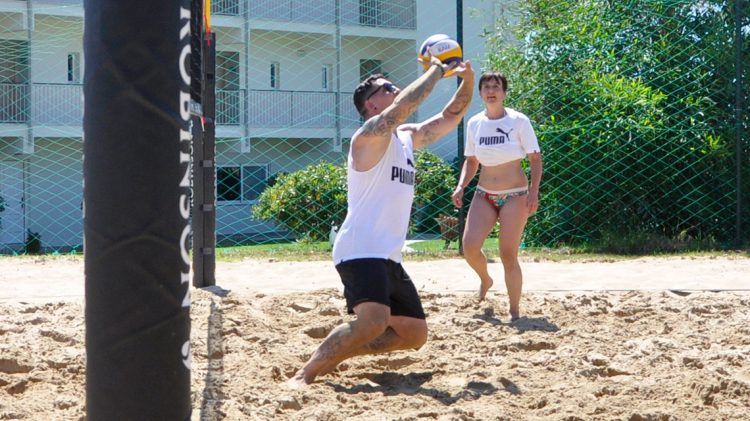 In June, the 44-year old PUMA ambassador resided at holiday resort ROBINSON Club Kyllini Beach in Greece, where he held daily beach volleyball sessions during the "Get Stronger Week by PUMA" run by Best Reisen. While his tattooed body is still testament of seemingly crazy times, everything else seems to have settled down. His hair is a natural brown and ordinarily cut, his attire regular leisure. But more importantly: His personality disappoints those who judge him by his former looks. Stefan is genuinely nice and a great sportsman.
"This is a high-class team," he praises the three female and two male holiday guests, who fight together with him in Greek afternoon heat of 30 degrees. He constantly applauds dedicated dives, cheers them on to give their best and claps whenever a score is made – even when it is by the opponent team. "Well done", "a class act", "terrific", "super job", "sensational", "high five". And when the ball ends in the net, he stays positive: "Great job, you really tried hard."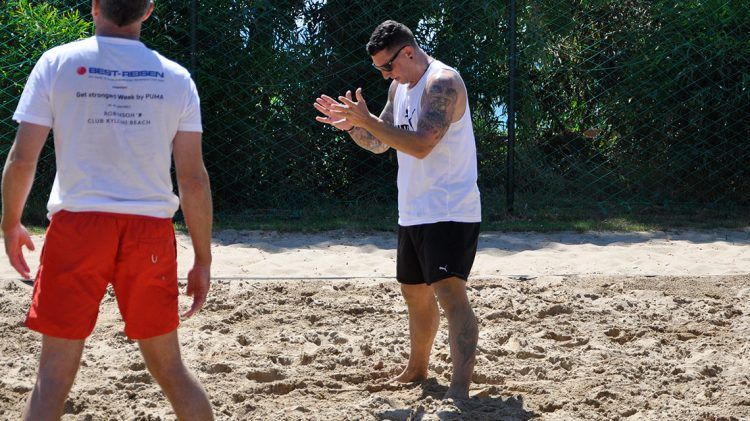 Watching him play for fun ten years after he ended his professional career in 2007, you get a slight glimpse of where his success of 821 goals in 218 international games came from: Kretzsche is hugely ambitious, enthusiastic and a fighter. Fully determined, he dives after each ball and never loses his humour. "You're still with us? Ready when you are!", he shouts over to a guy who seems to have been day-dreaming.
"It's the first match that we have won in two days. Finally!", he says to his girlfriend. The beautiful blonde is relieved: "Thank you, Team. Thank you, thank you, thank you! You saved my evening." He laughs. "Darling, can you now take a picture of the winning team, please?"