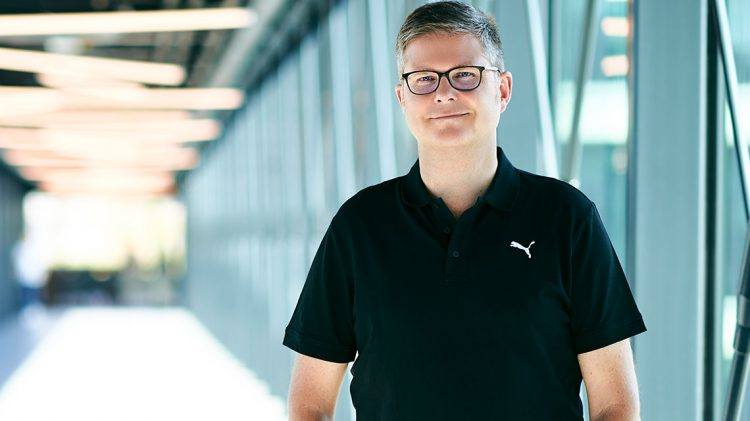 CATch up Meet up
Get to know...
Martin Benda
CATch up gets you to know your colleagues
October 12, 2018
CATch up gets you to know your colleagues
October 12, 2018
From fresh drinks to fresh styles!
PUMA's General Counsel and Global Director Legal Affairs Martin Benda came to PUMA in April 2018 from the Coca-Cola company. He studied at the University of Goettingen in Germany and has a Ph.D. in Commercial Law.
Find out more about Martin in our "CATch up Meet up" interview, where he talks about his personal PUMA "must have" and what his friends have to do with his biggest achievement
You are on your own in a city you do not know. How do you spend your evening?
I try to grasp the vibe of a city by walking through the streets, seeing, smelling, feeling what is special in this city. There is always something suprising and inspiring.
What or who do you find embarrassing?
People who pretend to know everything.
What does success mean for you?
Achieving stretched goals, positively surprising others and myself.
What do you appreciate most about yourself?
I am curious and have in general a very positive view on life and opportunities.
Your favourite pastime?
Having a good tennis match and afterwards a cool beer on the club terrace, enjoying the sunset.
Which character from literature can you identify with most?
I am fascinated by Thomas Moore, an English lawyer and statesman (councillor to Henry VIII), but also a philosopher, humanist and finally a martyr and saint. I admire his intellectual capacities combined with his high ethical and moral standards, very rare to find.
What was your biggest achievement?
Having worked in many places and countries, I became very close friend with some people there and until today, I put a lot of effort into keeping these friendships alive.
What was the first PUMA product you have been wearing and when?
I was actually not wearing PUMA but playing with a PUMA product which has been the Boris Becker Winner racket. After Boris won Wimbledon in 1985, his racket has been a "must have" for me.
Which book is currently on your bedside table?
I have just finished "The PUMA Story" which is quite insightful and explains a lot about the epic rivalry of the two major sports brands in Herzogenaurach.
What do you appreciate most about other people?
Honesty and a positive approach to challenges.
When can you laugh about yourself?
Always, particularly when my children imitate me.
What is it that you do NOT want to know at all?
All the little secrets my daughters may have with their friends.
When was the last time you did something totally untypical for you?
After my tenth flight cancellation within six months on my regular trip home to Dusseldorf, I stayed completely calm and friendly when talking to the service agent…
What are your principles?
Treat others the way you want to be treated.
Which mistakes can you forgive?
Any mistake borne by good intention.
Cover Picture Credits: Christoph Maderer/ PUMA