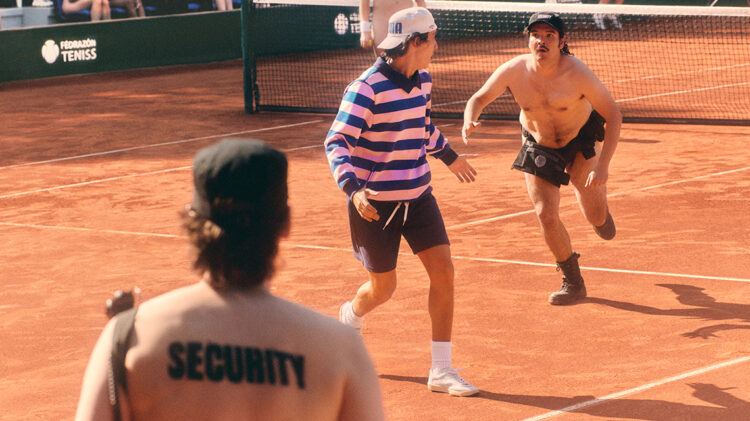 Get the Look
Get the Look: PUMA x Noah
A Fresh Take on Sport Prep
July 4, 2023
A Fresh Take on Sport Prep
July 4, 2023
Inspired by the potent intersection between sport and style,
PUMA and NYC-based brand Noah have linked up to create an array of court-ready apparel,

with a very special star at the center of it all ─ the PUMA STAR. Leaning into

Noah's signature sports-prep aesthetic

we've styled an outfit with items from the collab for a fresh summer look.
The Shoes
The Star is a resurrection of the 1970s PUMA Wimbledon, an iconic tennis silhouette and a piece of PUMA heritage. The revamped PUMA Star displays a crisp white colour palette with subtle inserts of blue, underscoring clean, minimalistic vibes and evoking a classic tennis aesthetic. Completed by a durable rubber sole and a split herringbone traction outsole for quick pivots, plus a white leather upper that pops against a perforated Formstrip. It's an original take on a retro release.
The whole Outfit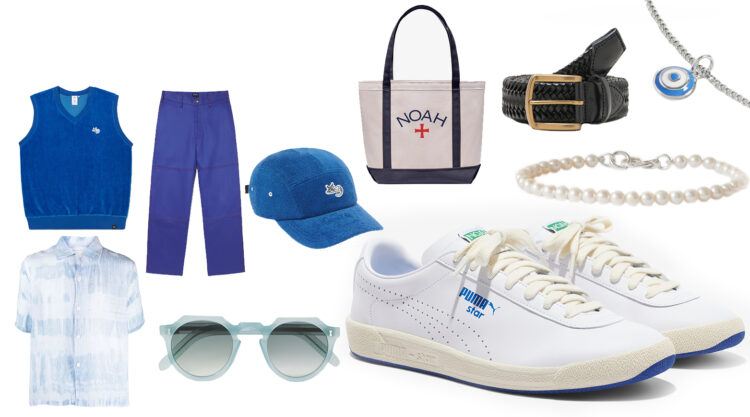 The Outfit
The accompanying apparel captures Noah's signature East Coast style, especially in items like a twill painter cap, and crew sweaters made with recycled French Terry. Noah co-founder, Brendon Babenzien expressed: "We would like people to smile and remember that clothing and footwear choices should be fun." Influenced by this playful feeling we styled an outfit that's both classy and carefree, preppy without overdoing it.
On the bottom comes a beautiful navy blue pair of double-knee twill pants with red contrast stitching. The fit and the detailing make them feel functional but still sophisticated. Up top comes a distinctive button-up short-sleeve with a colourful brush stroke print. The collar gives it form while the print gives it an easy nonchalance. Over this comes the lush velour vest from the collection, a stylish and preppy piece that is also making its rounds on runways this season.
The Accessories
For the accessories, we continued looking for a contemporary perspective on sophisticated and preppy items. A classic cotton tote bag printed with Noah's brand was the first functional find; then came a braided leather belt with metal detailing to continue to elevate the outfit. A luxurious sterling silver bracelet strung with creamy freshwater pearls is a cheeky wink at the tennis court lifestyle, and a sterling silver necklace accented with blue and white enamel easily complements it. Finally comes a glossy sky-blue pair of sunglasses and the funky cap from the collection to stay cool in the summer sun.
Working together, Noah and PUMA reimagine elements from the PUMA archive, taking the opportunity to create something fresh and new from their creative synergy.
The multi-seasonal collaboration effortlessly strikes a chord between sophistication and nonchalance.