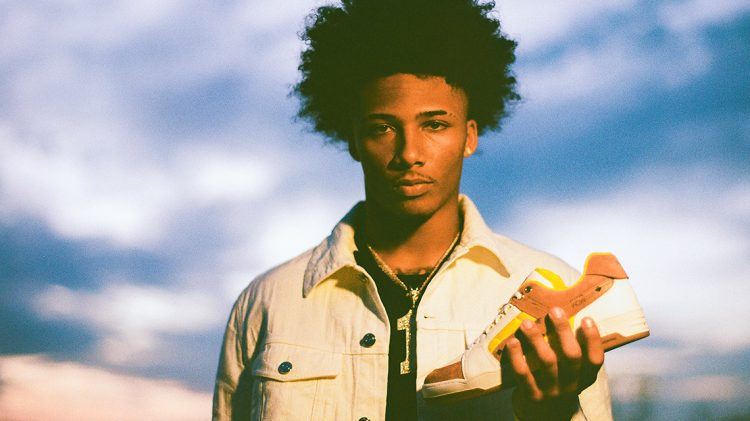 Slam Dunk
for Fashion
Get the Look: PUMA x MCM
September 15, 2022
Get the Look: PUMA x MCM
September 15, 2022
Driving home the point that basketball isn't simply a sport, but rather a lifestyle

, here comes the latest collab with luxury house MCM. A fashionable slam dunk so to say,

the new creation PUMA Slipstream Lo embodies the raw glamour of the All-American classic

. Inspired by this charisma and stylish edge we put together a luxuriously sporty outfit with the sneakers as our base.
The Shoes
The obvious star of the show is the (one-of-a-kind) MCM edition PUMA Slipstream Lo. The iconic basketball silhouette is revamped with Italian leather uppers, brown suede trim and bright pops of yellow. Adorned with cognac Visetos Monogram highlights –a hallmark of the Haus ─  these courtside classics are made anew.
The whole Outfit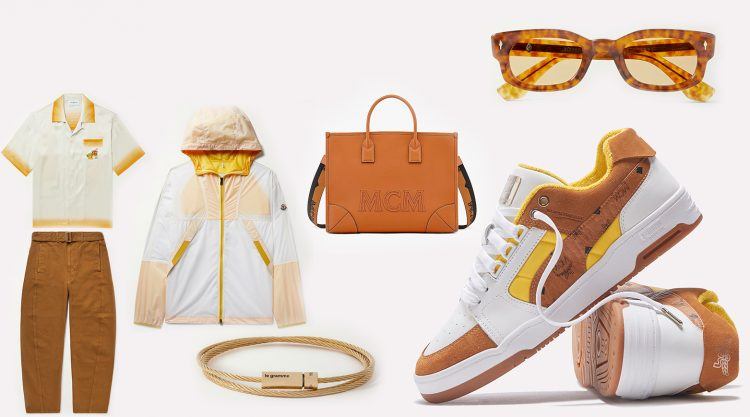 The Outfit
An outfit that seeks to go along with these icons should be equally luxurious and yet still fresh and street-ready. For a cohesive look, try sticking with warm caramel tones (a key shade of the upcoming fall season) and thoughtfully layer in bursts of bright yellow against more neutral shading to perfectly match and emphasize the sneakers.
On the bottom of the look comes a pair of wide-leg garment dyed denim trousers with an elevated cut and a traditional feel that really grounds the look. Practical and comfortable, it's the quality in the details that enhances the simple piece. On top comes a lush silk-satin button-up with dyed edges and a funky camp collar, freshening up the outfit and visually pinging once again with those bright yellow hues. Finish up with something elegant and low-key, like this lightweight and durable nylon jacket. Colour-blocked in neutral shades, it matches to the rest of the look and adds a slightly elevated sportstyle feel.
The Accessories
Simple, masculine and luxurious are keywords for your accessories here. Riffing on vintage trends, a gorgeous pair of tortoiseshell sunglasses with retro, yellow-tinted lenses and rectangular frames continues the funky and cool feeling established by the silk shirt. A precise, cable-style wrap bracelet in gold is a subtle addition that effortlessly elevates. Finally, the pièce de résistance when it comes to accessories is the buttery MCM nappa leather tote bag. Peak form and function, the structured silhouette has an expansive suede interior that complements the materials in the sneakers and supplements the variety of textures running through the outfit.
Showcasing the influence of street culture on luxury brands, MCM and PUMA score a slam dunk in the fashion world with the PUMA Slipstream Lo

. Set to be the first of three dramatic drops, keep your eyes on the court for what is yet to come.