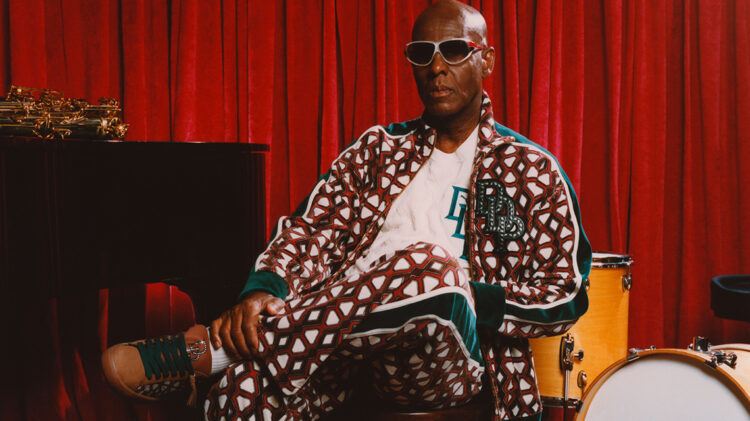 Get the Look
Meaningful Expression
Get the Look: PUMA x Dapper Dan
January 25, 2023
Get the Look: PUMA x Dapper Dan
January 25, 2023
The much-awaited second drop of the creative collab between PUMA and Dapper Dan is here, and it definitely does not disappoint.
The limited edition five-piece collection combines PUMA sports legacy with the iconic tailoring and craftsmanship of Dapper Dan.
We've styled a snappy, and dare we say dapper, outfit that incorporates elements of the drop for the everyday.
The Shoes
A pioneer of design, Dapper Dan (better known as Dap) draws inspiration from his roots in Harlem for a contemplative fashion release that explores what expression really means. The exclusive collection includes a spin-off of the classic Cyde sneaker, silhouette covered in premium leather and jacquard with embossed co-branding and a formstripe done up in crystals; this fancy footwear forms the foundation of today's look.
Since the early '80s Dap has blazed a trail in the world of couture fashion, remixing symbols and high-end workmanship to form his own signature style. What began with him selling luxury goods out of the trunk of a car carried over to re-making cars exhibiting his designs and eventually led to the opening of a legendary atelier in the heart of Harlem.
The whole Outfit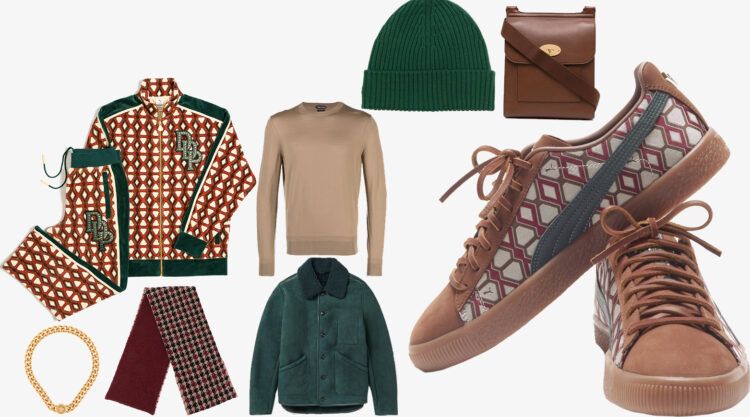 The Outfit
So much fashion inspiration dwells in Harlem ─ trends emerge here and talent ripples along the streets. Embodying this overflowing sense of style, the collaborative capsule features knitted fabrics and an allover monogram design (aka logo mania). Contrasting green and tan tees and a reversible rhinestone-lined padded jacket showcase the mashup of PUMA heritage and Dap's designing prowess.
However, at the core of this outfit is the crystal-covered tracksuit boasting a DDP monogram. If you're willing and ready to embrace the full tracksuit look there is one golden rule: wear it with confidence. Supporting this flamboyant flair, a neutral beige woolen sweater keeps it cozy yet luxe. For an outer layer comes a forest green suede jacket edged in tonal leather. Classically tailored, it complements the shading that lines the trendy tracksuit without being overly obvious.
The Accessories
When it comes to accessorizing a tracksuit, the key is keeping it casual. Yet vibing with the high-end inspiration of Dap himself, today's accessories also elevate and add an element of luxury. A brown leather shoulder bag with golden clasp pushes the boundaries of streetwear, and is echoed in a chunky gold chain that rests at the neck. It's still winter though, so remember to layer up: a houndstooth cashmere scarf plays with the pattern of the tracksuit and keeps you warm. Top it off with a casual ribbed-knit beanie matching textures and colour schemes, and you have yourself a look!
Paying homage to his vibrant community in Harlem, this five-piece capsule
blends PUMA heritage with Dap's own design eye and iconic iconography.

Exploring what expression really means, take a cue from this collab and

express your signature style with PUMA x Dapper Dan.

🛍 Shop the collection on HERE.