Fool-Proof Your Work Environment
Can't make it into the office? Then these mobile office productivity hacks are for you!
March 23, 2020
Can't make it into the office? Then these mobile office productivity hacks are for you!
March 23, 2020
Ever get the sensation that your world has been turned upside down? When that happens, it can become more difficult than ever to
concentrate on work, learning and school stuff, or any non-essential activities

which aren't directly coupled with survival. Yet

having a bigger purpose – being a part of something larger –

can help

define us and even motivate us to rise above

. And when we

couple that bigger purpose with a fool-proof work environment

, it becomes a fertile ground where

ideas are born and well-planned projects can take flight

.
You can be as motivated as Usain Bolt, but if you don't have an environment which helps you to cultivate winning practices, you're likely setting yourself up for failure. And since most of us spend more time at our desks than on the track, we took a sneak peak at the desks of five PUMAs, to get their recipes for "the perfect desk".
Motivation for Neli =
Her dog Blue + fresh flowers!
Usually my desk is full of shoe samples I am working on for the season but I'm not allowed to share those. ? Other than that, all I need is my laptop and ipad for sketching, a notebook with the to-do list for the day, flowers for a good mood, coffee and water... and my puppy Blue to give me some company!
Motivation for Zoe =
Well-Lit Space + To-Do Lists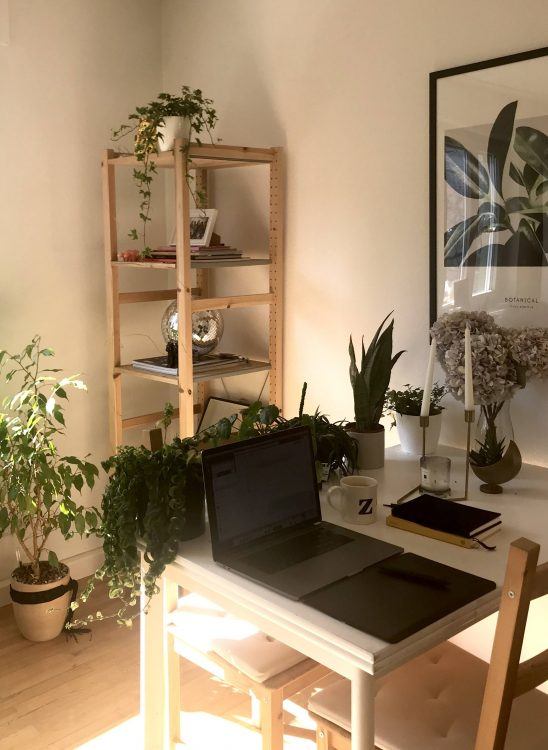 I find it helpful to work in my living room as it gets the most light, which helps lift my mood. I start my day by making a to do list to keep me motivated. For me, the evenings also impact the daytime rhythm, so I call my friends in the evening to stay connected, make time for exercise and try to limit my Netflix viewing to a minimum!
Motivation for Raka =
Minimalism + Comfort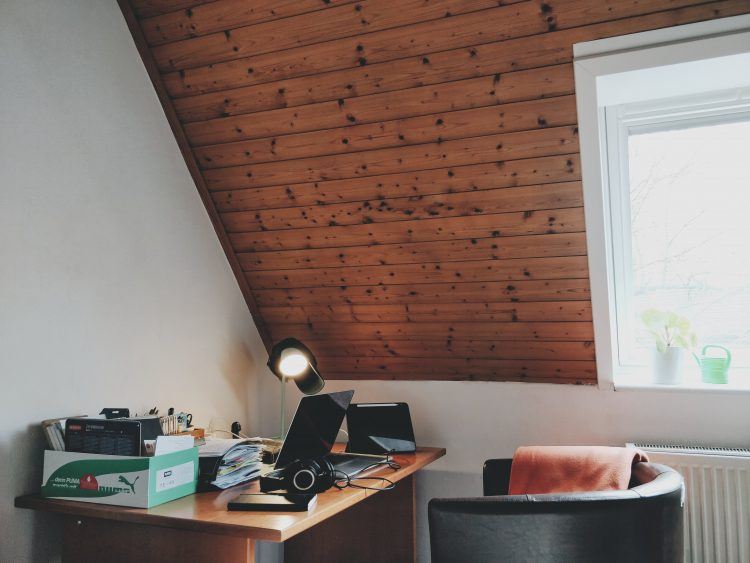 I'm into minimalism. I need to have as few distractions as possible at my workspace. I also have a smaller space to work with and the space has to serve multiple purposes (my wife and I alternate and share the same home office space). My secret recipe for success when working remotely is just to make sure I'm as comfortable as possible before I begin working. If I'm sitting uncomfortably or can't see properly - well, those are preventable distractions!
Motivation for Polly =
Notepads + Rewards + Connect with others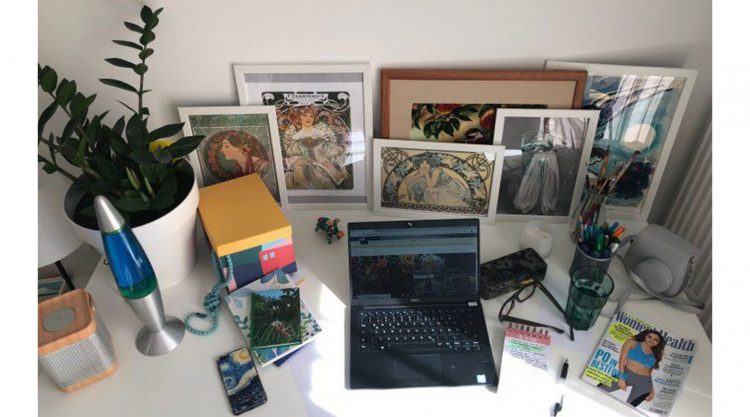 The pictures and posters on my desk - with their colors and shapes - feed me with good vibes and motivation. To keep the focus, it's important for me to keep writing, and to do that I love using various notepads, both paper and digital. Also, I reward myself in between tasks and missions with a little victory dance, set to my favorite music ((Polly recommends the Retro Pop playlist on Spotify!)). Personally, I find it's really important to reward yourself. Lastly, I love to stay connected with people as much as possible, even if I'm working remotely. That's why I keep some polaroids of special moments and friends at my home office.
Motivation for Jason =
Sunlight + Quiet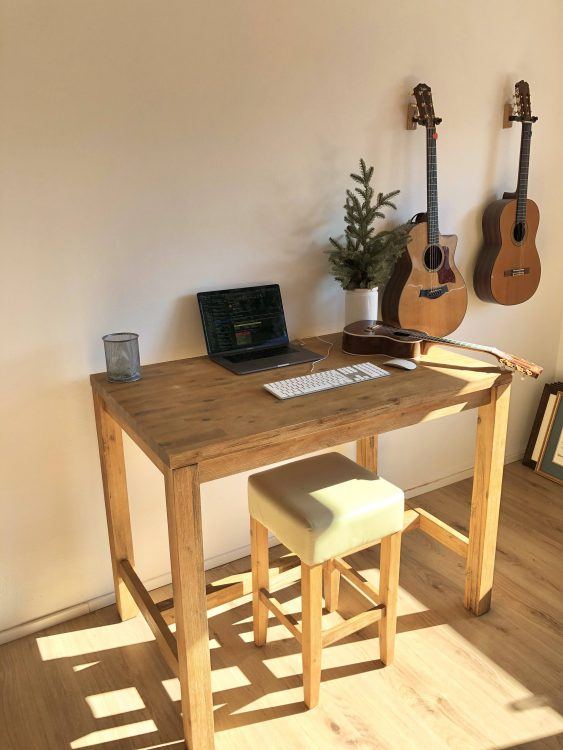 When thinking about where to set up my home office, I had two key criteria: sunlight, & quiet (away from my kids). Also, I try to avoid leaving the room. Once I do, then I'm pulled into other projects around the house or tempted to get a snack from the kitchen! Advice for others is to treat WRH similar to an office. Develop a routine, break for lunch (this is important) and use video calls as much as possible! Also, The guitars have proven to be a nice way to de-stress between video calls lately!
This is how these five PUMAs do home office. To wrap up, we wanted to leave you with a bit of inspiration from one of our favorite authors, James Clear. In the book Atomic Habits, James talks about the importance of environment design in leading a productive, successful life. It inspired us, and we hope it will inspire you, too!
Environment design is powerful not only because it influences how we engage with the world but also because we rarely do it. Most people live in a world others have created for them. But you can alter the spaces where you live and work to increase your exposure to positive cues and reduce your exposure to negative ones. Environment design allows you to take back control and become the architect of your life. Be the designer of your world, and not merely the consumer of it.