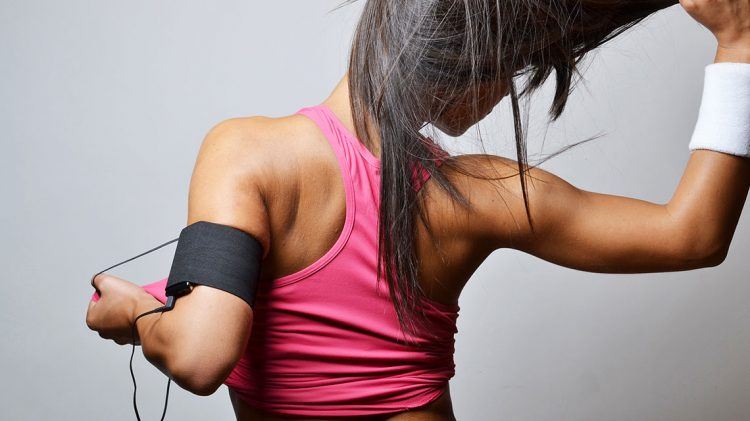 Move
that
body
Why dance workouts are good for you
January 12, 2017
Why dance workouts are good for you
January 12, 2017
We all know that it can be hard to stay on track with one's workout routine. All the better to find an exercise that is just as much fun as it is exhausting. This is exactly why
dance workouts

might just be the thing for you. Dance yourself to a

healthier, more energized and flexible

self.
It is no secret that being a professional dancer – whether it is ballet, hip hop, Latin or modern dance – takes a whole lot of discipline, strength, and stamina. But you do not have to be a dance master in order to enjoy the physical benefits. Even as a beginner, it works your entire body and is often overlooked as an effective form of exercise.
Dancing and moving your body in a rhythmic manner can be freeing and almost therapeutic. For one, just like other forms of physical activity it can help improve your mood as well as relieve stress and anxiety. Besides, any form of dancing is almost exclusively linked with music which provides an additional stimulus. Similar to why working out boosts our mood, the positive effect music can have on us comes down to neuroscience. When listening to music that emotionally moves us the neurotransmitter dopamine is released in the brain. Dopamine is a chemical that is released during activities of pleasure such as food or sex. Music has the ability to further motivate us and push us to our limits. Therefore, exercise and music are a winning team that makes dancing the most perfect workout ever.
On top of that, dancing is a great way to try something a little more creative than the regular spinning class. Once you are equipped with a certain set of tools and moves, you can switch up your workout routine as much and as often as you prefer. Plus, there is no need to go to a gym or an external space to practice anymore! A mirror and moderate-sized room in your apartment are good enough to get started. Ultimately, a frequent dance workout can help improve your balance and flexibility as well as burn calories. Aerobic dancing, for example, can burn up to more than 400 calories per hour. Apart from that, dancing is not only a good cardio workout but depending on your moves also targets all the main muscle areas and helps build strength.
If you cannot wait to put on your dancing shoes, we have some suggestions for you:
Freestyle Dancing
Freestyle dancing is an easy way to get your heartbeat racing, burn calories and have fun. This playful exercise is pressure-free since you make your own rules and simply go with your gut. No class or even a YouTube tutorial needed.
Belly Dance
While growing more and more popular in the West, belly dancing originated as a Middle Eastern folk dance. It combines diverse movements of the torso, varying in speed and flow. Belly dancing helps improve posture and strengthen back muscles.
Hip Hop Cardio
If you are looking for a high-energy and challenging way of burning fat, look no further. And while it is super effective, you will above all have a good time getting sweaty to your favourite tunes.
Pole Dance
This exercise does require additional equipment but the effort is worth it. Pole dancing combines strength and cardio training and will improve your flexibility immensely. It also does wonders for building core strength and toning.
Hit up your local gym or a nearby dance studio for classes or just get started on your own. Get in touch with your rhythmic side and dance away!
image by studio1901/iStock