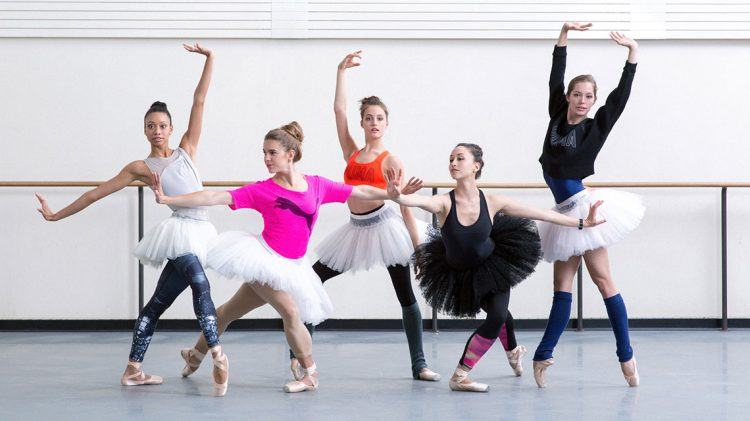 Ballet Dancers
are Athletes, too!
PUMA teams up with New York City Ballet
June 28, 2016
PUMA teams up with New York City Ballet
June 28, 2016
Strength, movement, performance – ballet needs all three, just like any other sport. And its dancers need the right training apparel, just like any other athlete.
This is why we have got together with one of the foremost dance companies in the world, New York City Ballet, as the official active wear partner. That means that we will be providing offstage rehearsal apparel to the more than 90 dancers of the company. Additionally, the partnership will offer us a great opportunity to feature the dancers in our ad campaigns and show our commitment within the women's training category.
"This partnership brings PUMA a great set of ambassadors, people who are truly top athletes as well as top creative minds," said Adam Petrick, our Global Brand & Marketing Director, when the partnership was first announced. "You have got world-class performers, who use their bodies more extensively and effectively than anyone in the world. Their training regime is ridiculous."
Starting in October, several dancers from the company will be featured in our women's marketing campaigns. For example, soloist Savannah Lowery or corps de ballet members Olivia Boisson, Meagan Mann, Unity Phelan and Mimi Staker will be the first to model our training collections, mixed with offstage attire like practice tutus and leg warmers.
We are proud to partner with such a prestigious and iconic institution as New York City Ballet. The company's elite roster of ballerinas displays the utmost discipline and skill, and truly represents the attributes of the PUMA Woman - brave, confident, determined and joyful.
PUMA will also be exploring other ways of making the partnership profitable for both sides, whether that is using opportunities to test the functionality of our performance product, or other ways of supporting NYCB's education, audience development or dancer health and wellness initiatives.
We are very excited about the opportunities that this new relationship will provide. In addition to being extraordinarily talented artists, the dancers of the New York City Ballet are also some of the most highly-trained athletes in the world, especially renowned for their speed and agility, making a partnership between NYCB and PUMA, one of the most iconic sports brands in the world, a perfect fit.