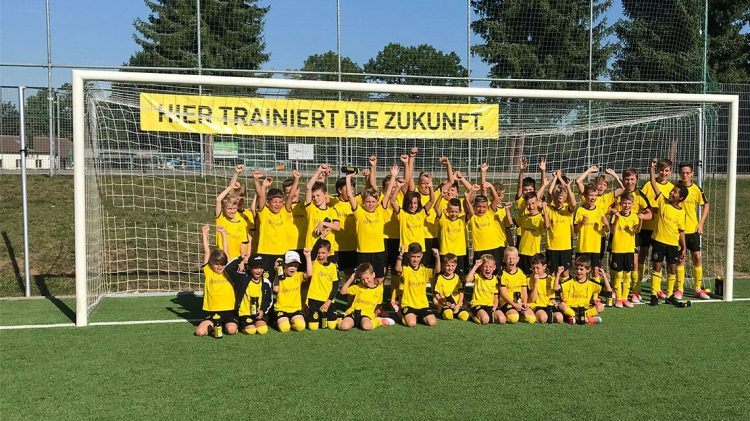 "It's a
dream
come true"
PUMA Kids in Herzogenaurach train with professional BVB Coaches
September 16, 2019
PUMA Kids in Herzogenaurach train with professional BVB Coaches
September 16, 2019
We all start off small. 
When
Borussia Dortmund

star and PUMA player Marco Reus began playing football, he was only 4 years old and he worked on his skills at 

BVB youth teams

for 10 years.
Last week 
36 PUMA Kids

 in Herzogenaurach had the chance to

get a taste of what it means

to play at the top from a very young age.
For one week, they trained together with licensed and professional BVB Coaches Philipp Gördes, Coach at the BVB Evonik Football Academy and Rüdiger Kos, Head of Goalkeepers at the BVB Evonik Football Academy in Herzogenaurach, Germany.
We talked to Rüdiger Kos about the challenges and specificities of training with kids and about what makes BVB special in its promotion of young talents – because they don't focus on football only!
What does Borussia Dortmund do to promote and support young talents?
The BVB is a trailblazer in the junior area, because we already have permanent, professional coaches for our U9 players. We focus on looking after all our young players on a professional level.
In training with kids that young you have to find a balance between professional training and playful aspects. How do you do that?
That's certainly not always easy, but very important. There must always be a change between serious and fun-oriented elements. We have to pay attention to the kids' form during the day and to temperatures for example, especially in summer.
Usually, it's a good idea to have serious training elements such as passing or dribbling at the beginning and focus on the fun and joy in football later in the training session.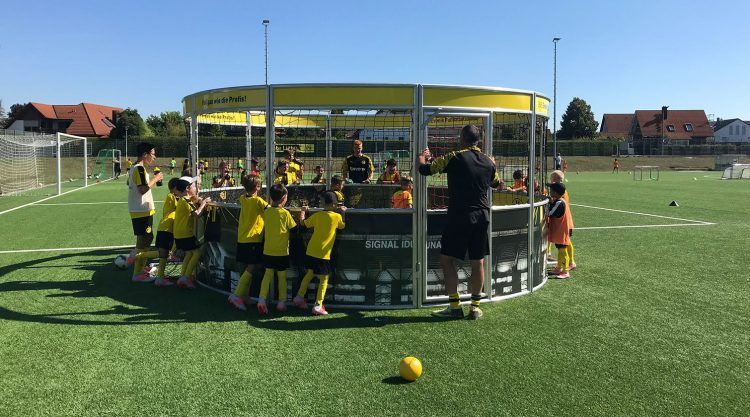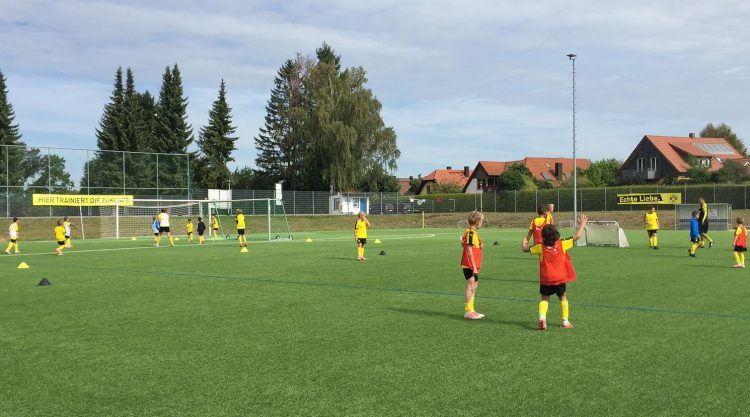 What is a good age to start a football career?
Well, the question is when do I start playing football? In general, I would say 6 is a good age to begin. A career, of course, evolves over time, if the kids are playing in our performance center for example.
How many of your junior players actually start a professional career?
In our performance center we certainly work with top talents and train some of the best players. But that does not mean that everyone will find their way into the professional leagues. Making it to the very top is difficult and not many players achieve that.
What do you like most about training with kids and young professionals?
It's great to train with kids who just want to have fun and are enthusiastic. The older ones are more ambitious and want to accelerate to make the step into the professional field. That are two different styles of training but both are a lot of fun.
Why is the football camp important? And what makes the BVB special in its promotion of young players?
Philipp Gördes and Rüdiger Kos can tell you themselves: