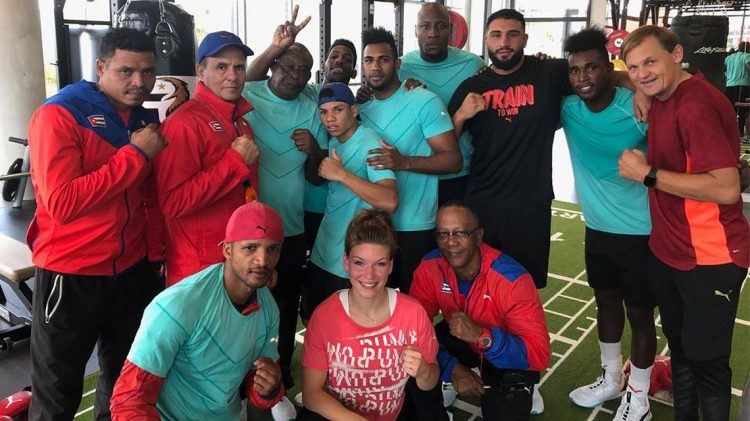 "Our aim is to
repeat what we did
last time: Win!"
Cuba's national boxing team paid a visit to our Headquarters prior to the World Championships
September 4, 2019
Cuba's national boxing team paid a visit to our Headquarters prior to the World Championships
September 4, 2019
A winning mindset, determination and hard work: that seems to be the secret behind Cuba's national boxing team, one of the
most successful in the world.
Prior to the World Boxing Championships in Russia from September 7 to 21, 2019, our PUMA team stopped by at the headquarters for a training session in our gym!
We used the favor of the hour to talk to Julio César la Cruz Peraza, the team's captain, who has won the world title four times, the Pan American Games three times and the Olympic Gold Medal in Rio in 2016 and to Alberto Puig de La Cruz – the club's president.
They told us what makes their team one of the world's most successful ones, what motivates them, what boxing means in Cuba and more!
Cuba's Boxing Team is the best in the world – what are you doing differently than others?
Alberto: There are 3 important things, that help us: 1. Discipline – Boxing really takes a lot of time and hard work. 2. We have a different system in Cuba – people start boxing as a kid. There are thousands of people who are boxing, and the best of them are allowed to go to a special boxing school. 3. Our Culture – we have good medicine and good physiotherapy. Both are an important part of the training.
Julio: Boxing is a historical tradition in Cuba. I started when I was 7, now I'm 30 years old. Boxing is for us in Cuba is like football in Brazil.
How do you prepare for important competitions?
Alberto: We use a special training method, which consists of 20 to 30 days of high intense training. That's why we had to start the training for the World Cup in September right after the Pan American Games in August.
Julio: Our training system allows us to be well prepared for tournaments. That's important, because although Cuba has the best team, the level is the same in every country. What differentiates Cuba from the other teams is our training method and our mentality: the hard work, extra effort and determination that we put into our trainings.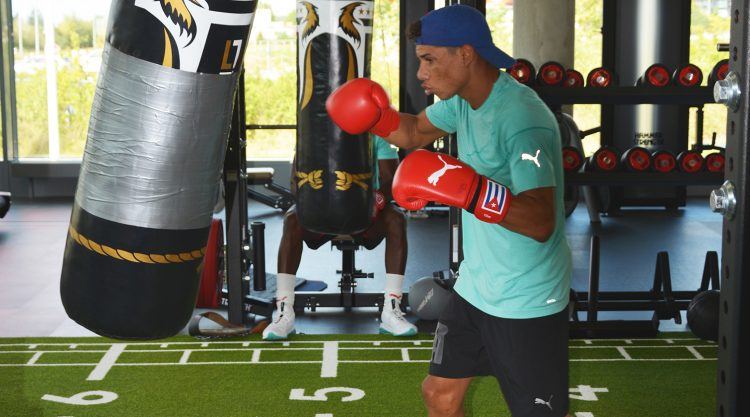 The Cuba Domadores, and especially you, Julio, already won a lot of gold medals – at the World Championships as well as the Olympic Games. What is your next goal?
Julio: Next week, we will go to the World Cup in Russia and after that to the Olympic Games in Tokyo next year. Our aim is to repeat what we did last time: win.
Alberto: All in all, we won 37 gold medals – our goal is to win 3 more, to reach the 40. For us, the most important competition are the Olympic Games. We always focus on them.
Julio, how do you motivate yourself before a fight?
I'm always positive and I have a Champion's mindset, a winning mindset. I believe when I'm in a good sate of mind, I'll win for sure.
What about music?
I listen to a little bit of Hip Hop and Regaetton. Actually, a little bit of everything because music keeps you alive and happy.
How do you recover from a fight?
After a fight it's good to have a massage and sometimes a glass of rum.