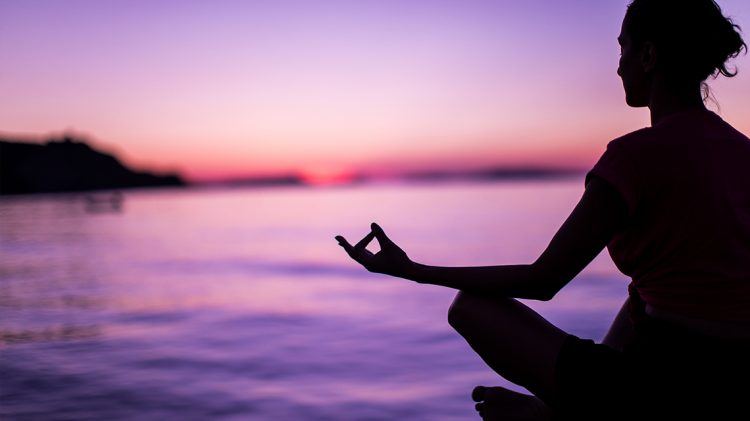 Boost your Confidence
with Meditation
A calm way of staying cool
May 1, 2019
A calm way of staying cool
May 1, 2019
Meditation has made its way into business seminars and is a staple in the arsenal of life coaches everywhere. But many people still think about quiet monks when they hear the word meditation. A picture that does not really radiate confidence, like we see it in the west.
In this article we will show you why this is not true and
how you can boost your confidence by practicing meditation

.
Staying cool
Most of us need constant acknowledgement from others. And when we are criticized, all that precious self-esteem starts to crumble. Meditation can help you, to deal with your emotions. To stay calm and to let things pass. There is a fantastic quote from Bruce Lee on the topic:
You will continue to suffer if you have an emotional reaction to everything that is said to you. True power is sitting back and observing everything with logic. If words control you that means everyone else can control you.
A huge part of meditation practice is mindfulness. The art of looking (seeing and feeling) for real. In this case to actually experience your own emotions, observing them, without handing over control. Instead of a crushing feeling of defeat as a result to criticism, meditation can help you to just notice the feeling and then to let it go.
Putting things in perspective
Another form of meditation that can boost your confidence is compassion meditation. The principle is quite simple. Try to remember a situation in which you felt a strong sense of compassion, like seeing your loved ones being sick or sad. Then you simply try to hold on to that feeling. In more advanced techniques you even expand the feeling to other people, to enemies, to every living being.
But how is that supposed to boost confidence? Being confident means being able to talk to people and to feel good about yourself in social situations. However, many of us are often anxious and insecure while meeting new people because we are afraid of rejection or not being accepted as we are. Building up the ability to feel compassion will lower the perceived boundaries between you and other people over time. Compassion meditation allows- you to regain a sense of "we". A sense of connectedness and "being in it together". When you can see – others as friends, you will stop being afraid of them.
A view from above
Think of someone that you perceive as truly confident for one second. How would you describe that person? What is the core of that thing called confidence? Many people will tend to use metaphors of height. Someone who embraces life and its challenges as they are. Meditation can help you to gain that perspective.
Many of us are stressed out, overwhelmed and always on the run. There is always a deadline, something to watch out for or prepare, ahead. Meditation can help you step out of this chaos and find that vantage point and to really see yourself in life. Maybe even create a smile. If you can step out of that hustle for just five minutes a day, you might find yourself wondering about all the unnecessary stress that you put yourself through all the time.