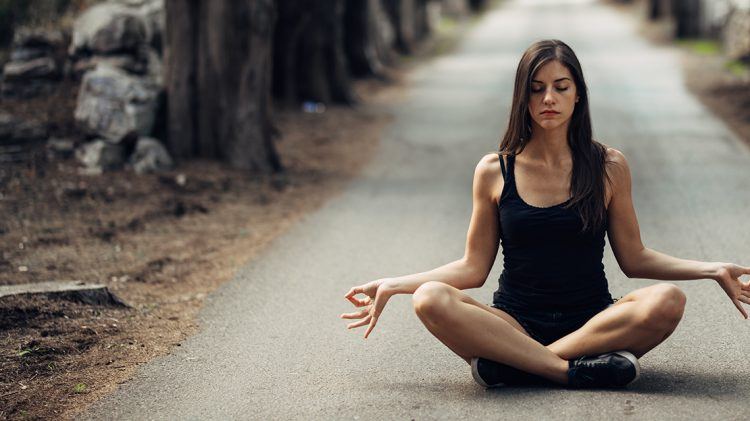 In Focus:
Focused Breathing
Inhale. Exhale. Repeat.
May 29, 2018
Inhale. Exhale. Repeat.
May 29, 2018
Do you ever pause and
concentrate on your breathing?

Try it right now! Inhale deeply and feel how your body immediately relaxes as you slowly exhale. A full Focused Breathing session helps you

clear your mind

and

relax your body

. Here's all you need to know…
WHAT
The Autonomic Nervous System (ANS) controls vital activities in our body without us even noticing it: our heartbeat, our metabolism and of course our breathing. During the day we tend to let the ANS take over inhalation and exhalation causing a flat respiration.
But what happens if we actively take over control? Focused Breathing, or Controlled Breathing, enables us to influence our stress level and improve our concentration. This moment of awareness puts mind and body at ease immediately. As it is a common relaxation technique used for meditation and yoga, the effects speak for themselves: A decrease in the risk of heart diseases and high blood-pressure as well as improvement of the immune system and digestion.
WHY
Many people find meditation hard to practice – Focused Breathing is basically the light version. If the stress of working through your to-do list or hunting deadlines is all too familiar, Focused Breathing is a great method to boost your efficiency and concentration. Besides, your body will definitely appreciate the extra oxygen supply!
USP
"The best things in life are for free" is a common saying which applies to Focused Breathing, too! Using this method will cost you nothing but 2-5 minutes of your day. Time well spent to slow down your daily rush and let your thoughts soar by following these two simple steps:
Before you start: close your eyes, sit up on the edge of a chair, straighten your spine and pull back your shoulders. If possible, lay down on your back with your hands placed next to your torso or on your belly.
Step 1: Inhale through your nostrils up to the deepest depths of your lungs until you can't breathe in any further. Feel your belly expanding.
Step 2: Count to six as you exhale, slowly releasing the air through your nostrils or your mouth. Feel your belly lowering until the air has fully left your lungs.
Repeat!
HOW
Just integrate little breathing sessions in your everyday life by constantly reminding yourself of the effects! If you find yourself in a stressful situation give yourself a rest by following Step 1 and Step 2 even if you don't find the time to do many repetitions. Regularly use lunch breaks or some minutes in the morning before you head off to work. The big benefit of Focused Breathing is the fact that it does not require any equipment or a lot of time to feel the immediate effect. Find an environment of peace and quiet and just… breathe!
Image by eldinhoid/iStock