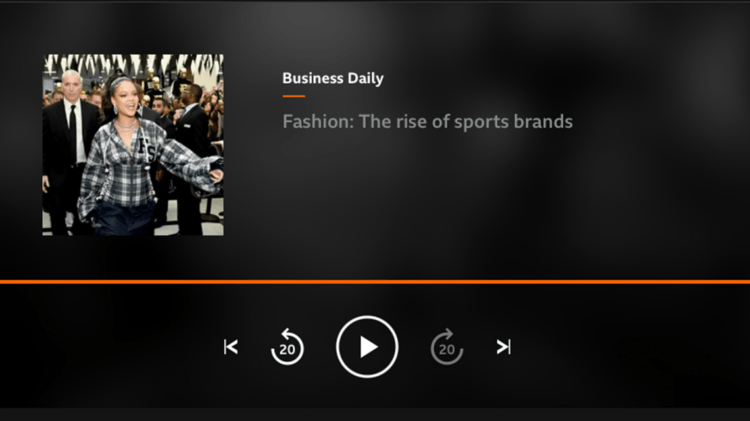 "It kicked off a global sneaker trend
for all of the sportswear players."
BBCs Business Daily Podcast talks the rise of Sports Brands in Fashion with Heiko Desens
October 19, 2023
BBCs Business Daily Podcast talks the rise of Sports Brands in Fashion with Heiko Desens
October 19, 2023
In a recent episode of the
BBC Business Daily podcast

, the spotlight was on the world of

sports brands collaborating with fashion labels

. Our

Global Creative Director, Heiko Desens

was invited to talk about our

legacy

as the first sports brand to mix courts and catwalks and served a glimpse behind the scenes of our newest

partnership with Rihanna

.
Back in the year 1998, PUMA laid the groundwork for a new era in the world of athletic and high fashion by collaborating with fashion house Jil Sander. As trailblazers, we showed the world that the two domains of sports and style are better together. Fast forward twenty-five years, what was once an experiment has now become an industry standard. Sports brands, fashion icons, celebrities, and athletes now regularly team up in the name of innovative style.
Hannah Mullane from BBC delved into the workings of these collaborations and their impact on business on both sides. Our Global Creative Director, Heiko Desens, joined her at the mic to not only discuss the creative mix that drives these partnerships but also explore the historical significance of PUMA's groundbreaking collaboration with Jil Sander and dive headfirst into our newest and much-anticipated partnership with global icon Rihanna. Also, our PUMA Athlete Virat Kohli (PUMA India) and Alejandro Gomez (Palomo) gave their insights.
Take a journey through time and the evolution of sportswear's fashion footprint, and glance into the world of PUMA's creative process.