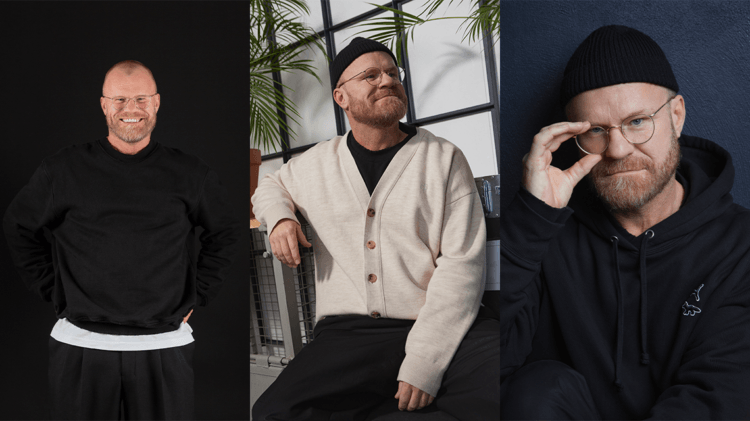 Congratulations, Heiko!
Heiko Desens named the 14th most important German in Fashion
June 16, 2023
Heiko Desens named the 14th most important German in Fashion
June 16, 2023
Our Global Creative Director Heiko Desens has been ranked number 14 in the List of the 50 most important Germans in Fashion. The list was published by the Frankfurter Allgemeine Zeitung (FAZ) earlier this week. The yearly ranking started in 2019 and lists the most important, influential and innovative Germans working in the fashion industry.
As number 14, Heiko ranks between HUGO BOSS CEO Daniel Grieder (13) and German model Jonas Glöer (15).
#14: PUMA GROUP | HEIKO DESENS | Global Creative Director
"Well, Puma, the natural competition to the much larger other sportswear giant from Herzogenaurach, was always at a disadvantage. But now Adidas is doing badly (keyword Kanye West), and Puma has Heiko Desens. Just in time for the 75th Anniversary this year, Puma looks good again thanks to him. Desens constantly comes with a new drop, experimenting with PFPs and NFTs. Is Kering already jealous that they have been practically out for two years?"
Heiko returned to PUMA in 2020, after several stints at German and international fashion labels, including MCM and Michalsky. His vision at the time: PUMA needs to move in a spot right between unexpected sexyness and high-tech innovation to be successful. His assessment proved to be correct, as evidenced by both PUMA's results in recent years and his ranking among the top 50 Germans in fashion industry.
"I have always believed that Innovation and Design are not separate entities, but instead must work hand in hand. In order to create truly compelling products and experiences, the design language should offer an insight into the innovation and convey the story behind."
Congrats Heiko🎉!

The entire PUMAFam celebrates this wonderful success with you

! We are proud that you are shaping our journey to Forever.Faster. as one of our leaders!