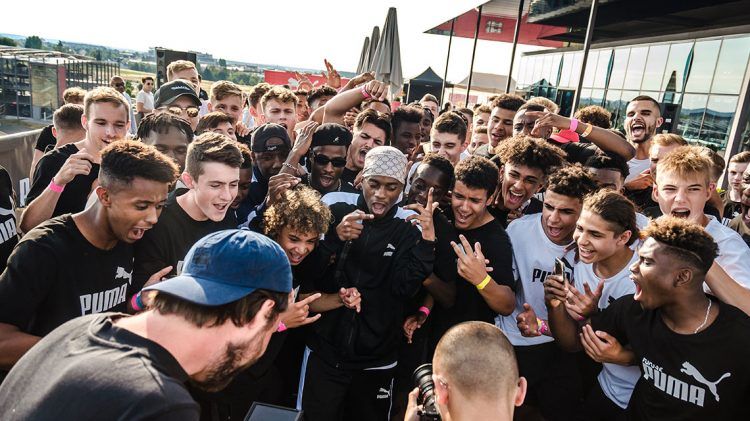 Young Guns,
Meet your
PUMA family!
PUMA INVITED YOUNG FOOTBALL TALENTS FROM GERMANY, AUSTRIA AND SWITZERLAND
June 20, 2018
PUMA INVITED YOUNG FOOTBALL TALENTS FROM GERMANY, AUSTRIA AND SWITZERLAND
June 20, 2018
PUMA DACH (Germany, Austria and Switzerland) sponsors around
100 young, talented football players.
For one of the biggest
PUMA family get-togethers

, they invited all of them to the PUMA headquarters in Herzogenaurach, Germany.
88 Young Guns aged between 15 and 21 with the prospects of signing professional contracts in the future accepted the invitation.
They experienced a family meeting of a very different kind with professional photo shoots, a boxing workshop with the European Champion Agit Kabayel and several football skills challenges reminiscent of a circuit training.
After an official welcome where the Young Guns were introduced to PUMA and its history, five different stations waited for them, ranging from customizing courses, to social media workshops and professional photoshoots to a pop-up barber shop and sports and skills challenges.
We wanted our youngsters to meet their PUMA family, but also wanted to do something that differentiates PUMA from other brands. That's how we came up with the idea of organizing an event that makes us all growing together more closely on the one hand, but on the other hand also shows the Young Guns what it can be like as professional football player in a partnership with PUMA.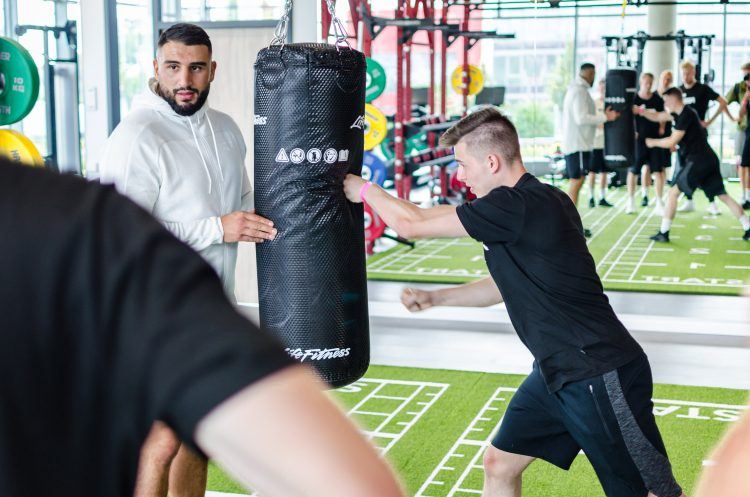 In the new outdoor sports area at PUMA's Headquarters, they had the chance to compete against each other in different challenges, like testing their responsiveness in the footbonaut or showing their skills in one against one matches in a cage.
To boost their motivation, the winners of these matches could compete against freestyler and streetsoccer king Joend Doest, a.k.a Easyman – the first to get nutmegged lost. "There is no chance of winning against him. He squeezes the ball through your legs even if they are closed", said Isamil Harnafi from Borussia Mönchengladbach's youth after having tried his luck against Easyman in the cage.
But even if nobody could win against Easyman in the cage, there was a reward for everyone at the end of the day: As a special highlight, the PUMA DACH team set up a small festival, featuring German artists Bausa, Reezy, Elias and Sugar MMFK.
Photo Credits: Christopher Koch/ PUMA