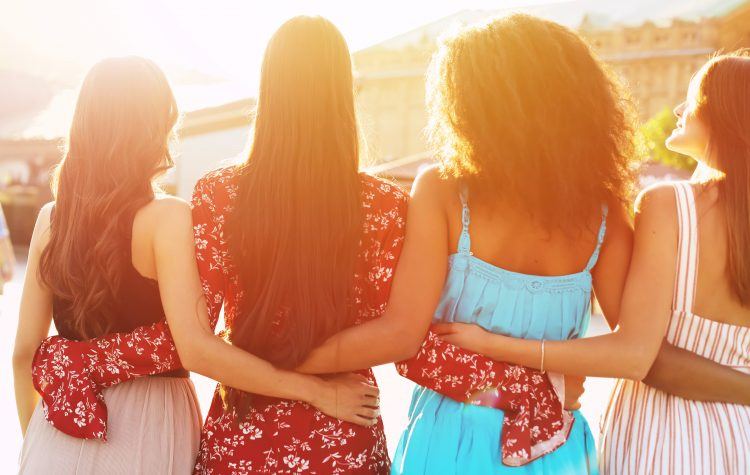 An equal world
is an enabled world
is a PUMA world
Women win this day, and every day, at PUMA
March 8, 2020
Women win this day, and every day, at PUMA
March 8, 2020
This International Women's Day marks the 111th anniversary of the holiday which celebrates women across the globe. How will PUMA be celebrating it? In style, with purple laces of course.
This International Women's Day centered around the theme, "An equal world is an enabled world". Across the globe, women celebrated in style. And PUMA gave away purple shoe laces, encouraging women to post photos of their purple laces on Instagram with the hashtag #PUMAWomen. For each photo, PUMA will donate a Euro to Women Win, a charity which supports gender equality in sports. Though we'll have to wait a day or two to see the amount of the final donation, one thing is clear. Women do win at PUMA.
PUMA is different. There are loads of departments within the company where it seems like there are more women than men, and there are a surprisingly high amount of female managers. According to the People and Organizations department, or HR, the percentage of women in management positions is around 4 in 10.
"As you know, having a leading offer for women is one of our top priorities," says Dietmar Knoess, Global Director of People and Organization at PUMA. "In fact, women make up 40.77% of management in our organization. This is something we're really proud of."
#PUMAWomen on Instagram
This week, the company will continue to celebrate women at the headquarters location with a special talk. Three PUMA athletes will be joining in on a panel discussion focusing on the topic "Great. New. You." The idea? Women are constantly having to reinvent themselves in life, athletes included. We want to hear from these three inspiring women, and learn more about their drive, discipline, and adaptability.
In 2020, and every year, PUMA puts women first. Not just on International Women's Day, but throughout the year. At PUMA, women win.
HAPPY WOMEN'S DAY!!! #GreatPlacetoWork #PUMAWomen