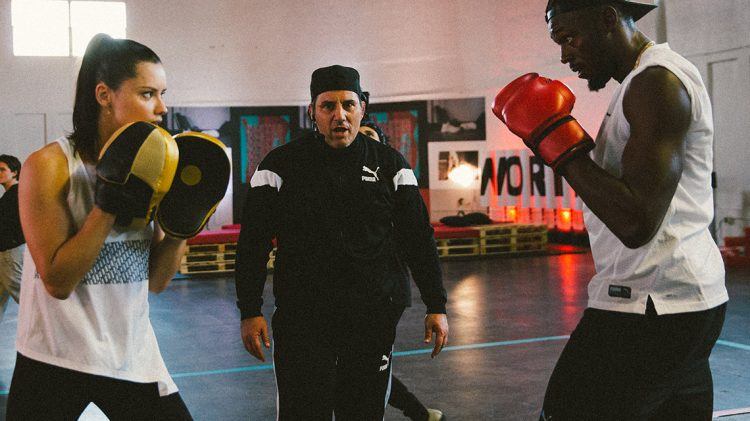 When Adriana
met Usain
PUMA's Women's Training Ambassador spars with fastest man on earth
December 14, 2018
PUMA's Women's Training Ambassador spars with fastest man on earth
December 14, 2018
Blessed with white beaches and an exciting nightlife,
Miami

is a favorite spot for supermodels from around the world.
This week, however, the Magic City hosted a PUMA event with
Adriana Lima,

a supermodel less interested in catwalks and photoshoots but all about

kicking ass in the boxing ring.
Adriana, PUMA's women's training ambassador, paid a visit to the company's annual "Team Faster Summit" in Miami, which brings together personal trainers from around the world, to showcase the latest PUMA products, brush up on the newest fitness trends and have a lot of fun networking with likeminded people.
The Brazilian fitness guru had to be extra quick on her feet, as she sparred with none other than Usain Bolt, the eightfold Olympic champion widely acknowledged as being the fastest man on earth.
Adriana showed Usain a few of her impressive boxing moves and tricks, such as jabs, hooks and uppercuts, while more than a hundred fitness trainers were training with them.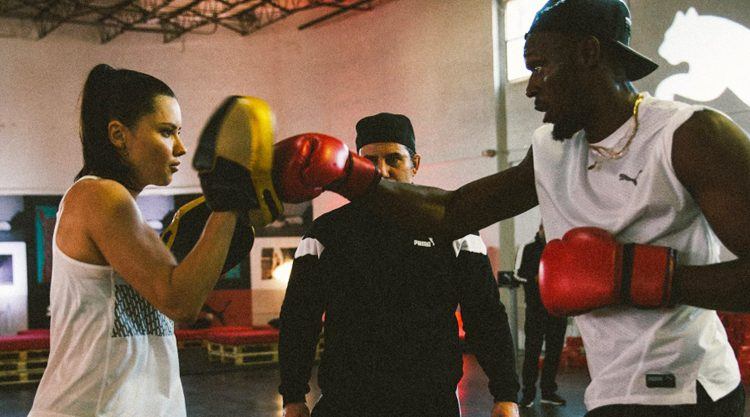 "Usain is the fastest man in the world," Adriana said after her encounter with him. "It's an honor to train with him. I showed him the fastest hook and jab in Miami."
Usain realized quickly that Adriana was not kidding around. "She's such a great boxer, I was so impressed," he said after the training session. "I might be the fastest with my feet, but she certainly is fast with her fists."
Adriana rocked PUMA's newest training silhouette for women, Mode XT, a high-intensity training shoe that looks great in the gym, but also anywhere you go, while Usain wore the newest training silhouette for men, Jaab XT.