What a time
to be in retail
Jason Isenberg talks about the transition to interactive shopping
November 19, 2019
Jason Isenberg talks about the transition to interactive shopping
November 19, 2019
"It is an

exciting time

for retail, it really is."
Jason Isenberg, PUMA's Head of Commercial Marketing
Here's why: A Formula 1 Simulator with which you can speed through the streets of New York City, Skill Cubes where you are virtually coached by Lewis Hamilton, Romelu Lukaku or Antoine Griezmann and mirrors that show you how the product you are wearing would look like on you in a different color.
PUMA is opening more and more stores that offer such experiences. "Our consumers now expect unique experiences in key locations. These experiences could vary from customization to race simulators, but it's critical that we provide them," Jason explains.
Obviously, retail and shopping have changed over time.
Why is that, what does that mean for PUMA and what are we doing to meet our consumers expectations? Jason Isenberg tells us!
Slide to see more!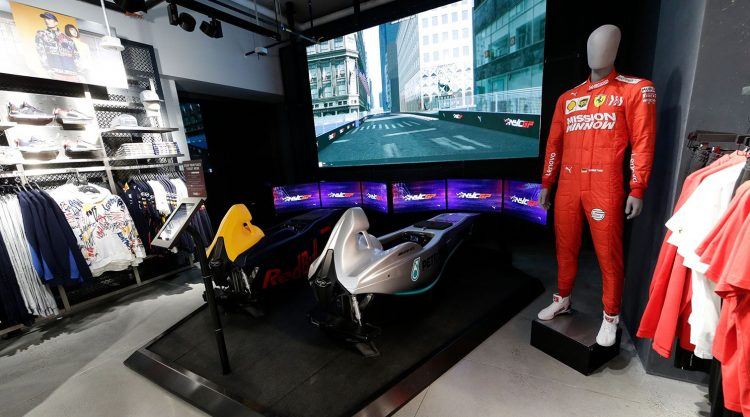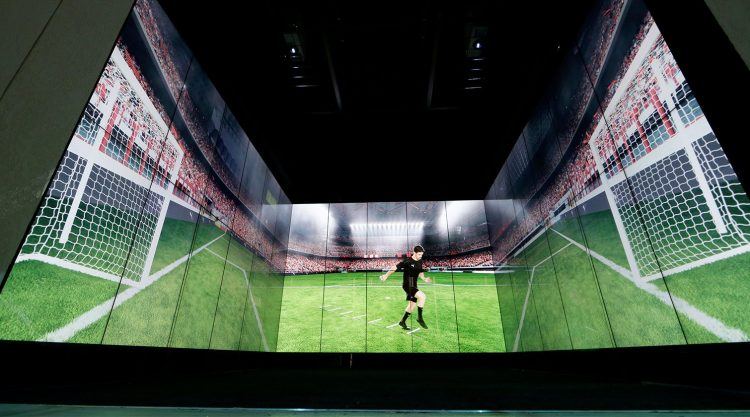 The need for change
It all started several years ago, when online shopping became increasingly popular. Shoppers went online instead to the city center and people began talking about the "Death of Retail". That's when the way we approach traditional retail had to change.
Merging Digital with Physical
The strategy behind the creation of shopping experiences is the combination of digital and physical. That's how our flagship stores offer unique experiences to our consumers. "It allows them to participate in something that they cannot experience anywhere else," Jason explained.
Where else could you get exclusive coaching from Antoine Griezmann or Lewis Hamilton on specific drills while trying on football boots, training shoes or clothes?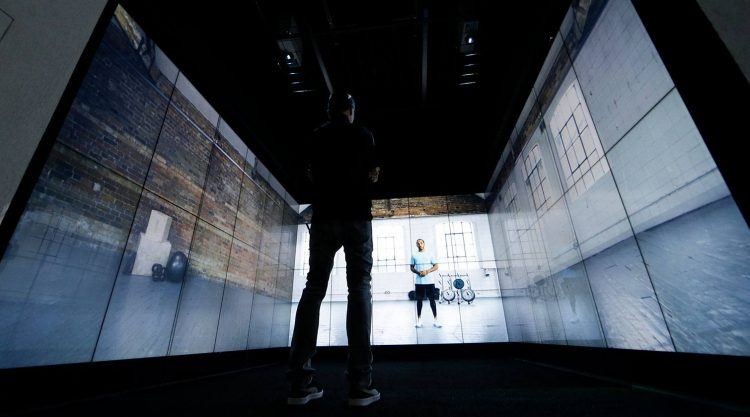 The majority of our customers prefer social shopping. It is about being with your friends for example… this is one factor that has saved traditional retail. In the last several years there has been a significant shift towards creating shopping experiences, the best of which can be done with your friends.
We live in an interactive world – and the expectations extend to the retail setting. If we can deliver this, it's a major highlight for consumers. The other major benefit is the social aspect: there's no point in experiencing something if you can't share it with your friends. "Our current experience areas utilize technology to instantly provide the shopper with a recap that includes their scores and picture which they can easily upload and share on social media." Jason explains.
Where are we going in the future?
In the future, we'll retain the uniqueness but localize it: For example, the experiences will be adapted to the local city. Instead of racing through New York City, Shanghai shoppers will be able to race each other past local landmarks and through Shanghai streets. There are also plans to have smaller, "take-down" variations of such experiences in smaller locations. "When we think about the experiences, both currently and for the future, the first question is how we help consumers to take part… We then want to evolve the experiences to make them even more meaningful." According to Jason, another step is to include current developments such as an increased awareness for sustainability.