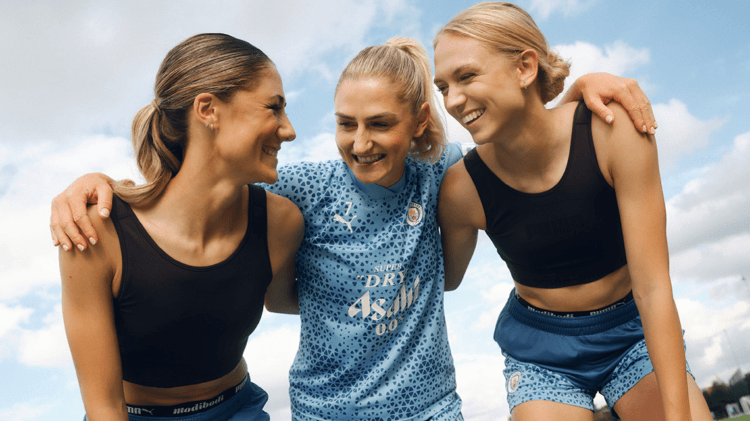 Periods on the Pitch
Three PUMA Manchester City Women Players Share their Menstruation Stories with Women's Health Magazine
October 31, 2023
Three PUMA Manchester City Women Players Share their Menstruation Stories with Women's Health Magazine
October 31, 2023
It is no secret athletes face a multitude of problems while playing sport on their period. That's why we are proud to be doing our part to support our athletes while menstruating, so their minds can stay on the game without the worry of leaking.
Women's Health magazine

sat down with three PUMA Manchester City footballers –

Esme Morgan, Laia Aleixandri and Laura Coombs

– to hear about the mental, physical and emotional impacts of doing sport on your period.

Cramping, mood swings and fatigue are just some of the effects of having your period – but the most visible effects is leaking. PUMA's collaboration with Modibodi to create period-safe and leak-free underwear to make women feel secure when playing sports, is just one of the ways we are supporting our players during that time of the month. Among other initiatives, Manchester City Women's Football Club along with PUMA announced the women's kits will no longer feature white shorts, but instead burgundy.

To dive deeper into understanding the impact of exercising while on your period, Women's Health magazine asked three PUMA Manchester City players on their experience. Hear from the athletes below, and check out the full article here!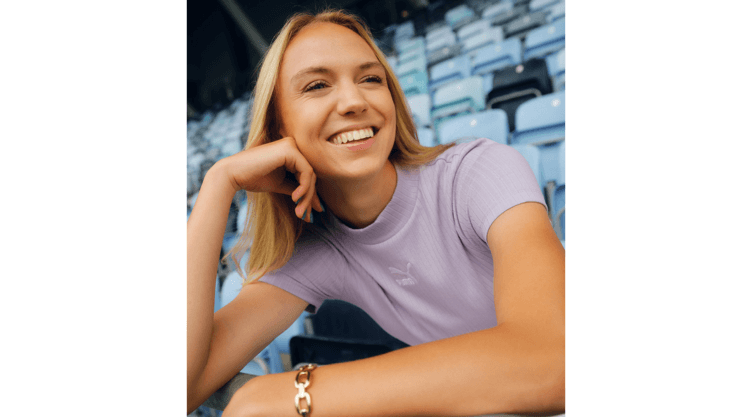 Esme Morgan
"Just before I come on my period, I feel clumsy and uncoordinated. When you're at your best, you play every pass without thought or effort. Everything feels natural, almost unconscious. At certain phases of my cycle, things feel more laboured. My coach might say 'What's wrong with you this session?' I'll say: 'It's just that time of the month, my body's dopey.'
When you're wearing white shorts and it's your time of the month, you're forever asking your teammates, 'Can you just check me?' It's stressful. City has really helped us in making the change [to dark shorts.] When you're playing, you want to concentrate on your game. If you've got niggling thoughts in the back of your mind about leaking, it could detract from your performance and you could make a mistake that could be costly for your team.
In the past, periods have felt like a taboo subject, but happily, that's changing."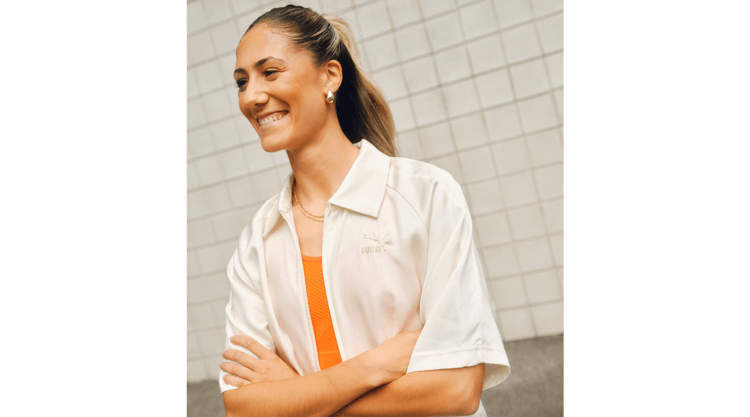 Laia Aleixandri
"I was four when I first started playing football, but when I got my period in my mid-teens, it began to affect my performance. Two days before my period, I feel stronger in myself and play better, but once it comes, I feel softer. At that point, I look at my nutrition and add supplements to my diet.
I can also feel more emotional than usual, especially during competitive and stressful moments like match day. It can be tough to manage, but I just try to understand how my performance changes and how I can handle it. We talk about it as a team and adjust training if we need to. I also used to worry about my kit when I was on my period, which was distracting. Now, I feel so much more confident wearing underwear like the Puma x Modibodi thong. This is an important conversation for women in sport, so I'm glad it's happening now. Things are changing, and players now feel safe to talk about these things."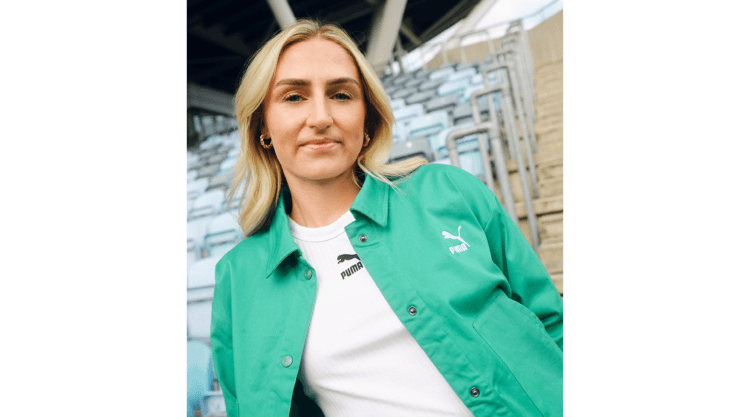 Laura Coombs
"The day before my period, I start to get pains. I think my coordination suffers as well. I can also feel angry, and I tend to sleep quite badly the first couple of nights because I'm so hot, so I can be irritable and snappy. As players, we're very open about our bodies and our health. I was quite an awkward and shy child, so I don't think I would have known where to start with these conversations when I was younger. Now, thankfully, the conversation is a lot more open.
It can be hard to handle when you've got a massive game and you're in pain, but you've got to get through it. The other girls will make allowances in training, but on game day, once you're out the door you have to play at your best."