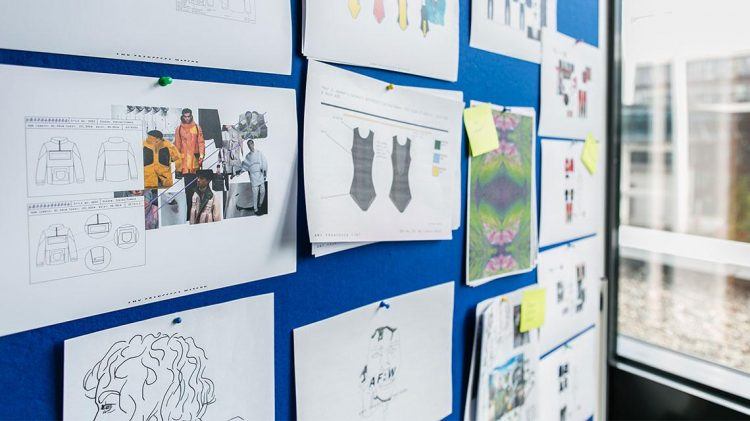 Design
Methodologies
that rock
Three Lessons from Service Design, for the Business Arena
January 29, 2020
Three Lessons from Service Design, for the Business Arena
January 29, 2020
Service Design. User-centered design. Human-centered design. Whatever you call it, there's an ever-increasing trend towards an empathy-driven design of products and processes. And it can be applied in every day life, both in the business arena, and at home. We chose three favorite techniques and summarized them for you below.
RULE #1: Play seriously
Jobs aren't always fun. And frankly, it's not the employer's job to entertain employees. But studies show that if you have fun at work, you'll stay longer and make more lasting contributions. And with a pinch of creativity, even mundane tasks can be re-engineered. People that work in User-Centered and/or Service Design often use Legos to brainstorm and innovate. IT professionals frequently use role play activities to better understand the functionalities of an app (with one person as the user and the other as the device). So what are your daily tasks? And how can you rethink them, to play seriously?
RULE #2: Sh!tty first drafts
When in doubt, just start creating. The This is Service Design Doing books (there are two) have great exercises for this. An example: a super fun way to start workshops with a creative mindset is to pair people up and have each person draw a portrait of their partner… with their left hand. And of course, with a bit of time pressure (as in, just a couple minutes' time!). The point of the exercise is, your contribution is important: whether you draw like Michael Angelo or Picasso, or somewhere in between. We all have our own style and flair. There is no "write" or "wrong", "good" or "bad"! Don't let inhibition prevent you from getting started! PUMA is all about their employees being authentic, with the big words "Be You" written on the walls. And you can only be your authentic self if you let go of your fears and put yourself out there.
This is Service Design Doing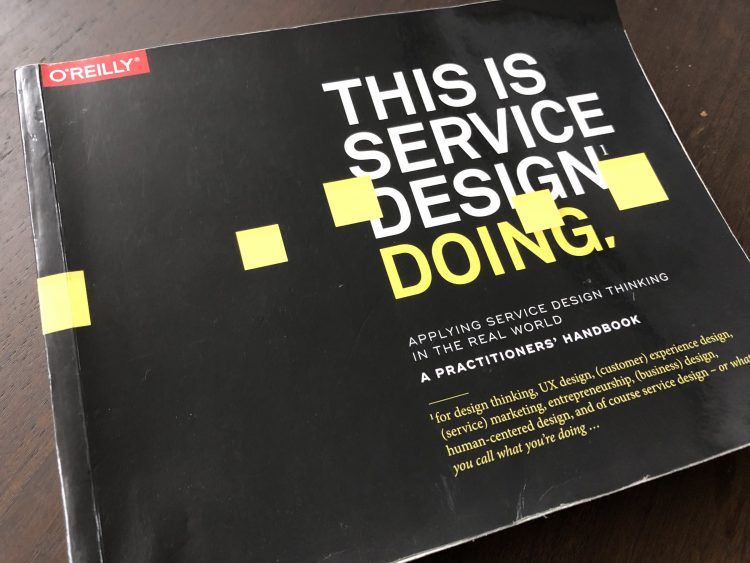 RULE #3: Doing, not talking
This ties hand in hand with the new "agile" philosophy and at PUMA it really seems to have – perhaps inadvertently – become an integral part of the business culture. Do you really need to have a half dozen meetings before you decide what kind of makeover you want to give your Intranet? Maybe one would suffice, followed by an "all hands on deck" DOING workshop, where people actually make the changes, rather than just discussing them. Think in in terms of prototypes and iterations. Whatever you're making will evolve with time, given the chance.
A great example of this is the Global Service Jam organised by Adam and his partner Markus each year, where teams of people across the globe are encouraged to "Stop comparing opinions, start testing prototypes!" as they work against the clock for 48 hours, testing prototype services inspired by a secret global theme.
And this can be translated to any area, from Communication and Events, to Innovation and Product Design. Stop talking about it and start DOING it.
Enough talking about the methodologies. Let's put them into action!
To summarize: Get out there and play. Make a sh!tty first draft. And act, or as the saying goes, "put your money where your mouth is". Though these three practices may seem insignificant, they're contagious. Watch magic unfold… on our mission to Forever Faster.