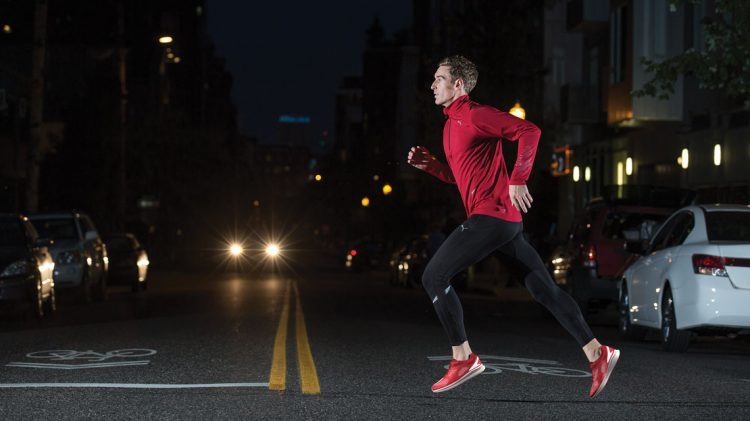 "This is
where textiles
are going"
How PUMA apparel controls your body-heat
December 15, 2014
How PUMA apparel controls your body-heat
December 15, 2014
Have you ever wished for some kind of built-in air conditioning, when dripping with sweat during your workout? Then
Thom Baker, Creative Director Running/ Training and Golf Apparel

, has got the key for you. He and his team turned some PUMA apparel products into real science and hit the market with true innovation made for athletes.

"As you exercise, your body's ability to maintain an optimum body temperature is challenged. Our bodies are actually not very efficient. As you are exercising, 70 percent of the energy, that you are expanding, is used up for heat maintenance. While only 25% is actually going towards cardiac output. If we can help you maintain a more optimal body temperature – which is 37 degrees Celsius – you have more energy to put into your workout, because you are spending less energy for keeping cool."

Thom Baker explains the purpose behind PUMA's latest apparel innovation in a calm, unagitated voice. But the technology he and his team have come up with, when looking for Thermoregulation in performance apparel products, sounds more like magic.

The fascinating innovation is called PWRCOOL and it is a print that is applied to the inside of next-to skin apparel products such as tank tops and shirts. The print contains Xylitol, a sugar-alcohol that is commonly used in chewing gums because it naturally provides a cooling effect. "As your body heats up and sweats, the moisture from the sweat interacts with the Xylitol in the print and creates a cooling sensation, almost exactly like when you bite into a gum," says Thom, who has been with PUMA for almost nine years. He adds that this technology can help the body to reduce the body temperature by two to three degrees. "I have tried it myself and it does really work."

This will help the body to save energy that it needs to maintain body temperature. Therefore more energy can go into the cardiac output. "I would think that this could enhance an athlete's performance."

The PWRCOOL technology comes in Running shirts, shorts and even footwear for the Spring/ Summer 15 collection. "We took this technology forward into 2016 and we will use it throughout the Spring / Summer16 ranges for Running, Training and even Golf."
PWRCOOL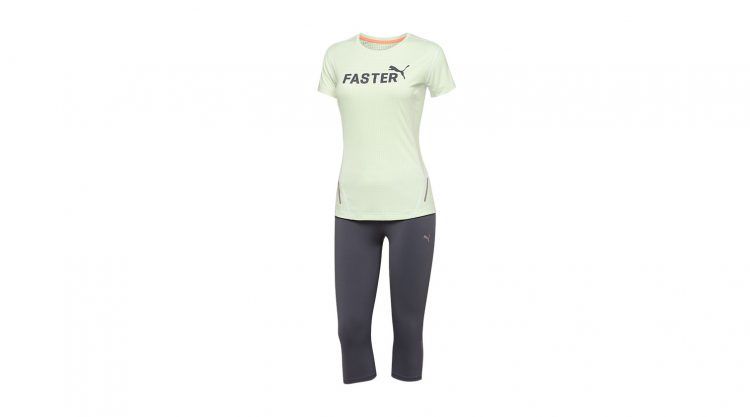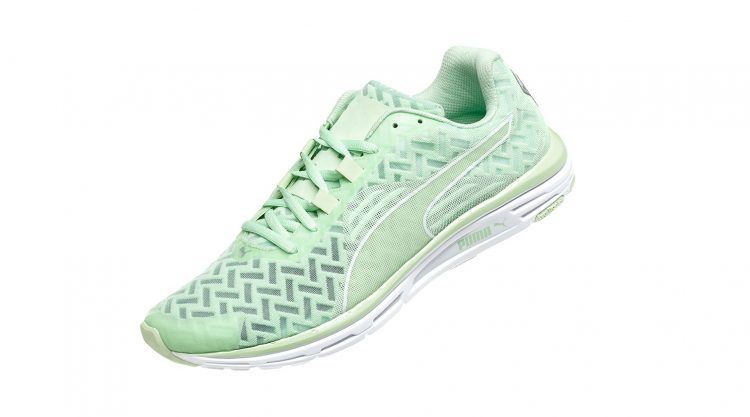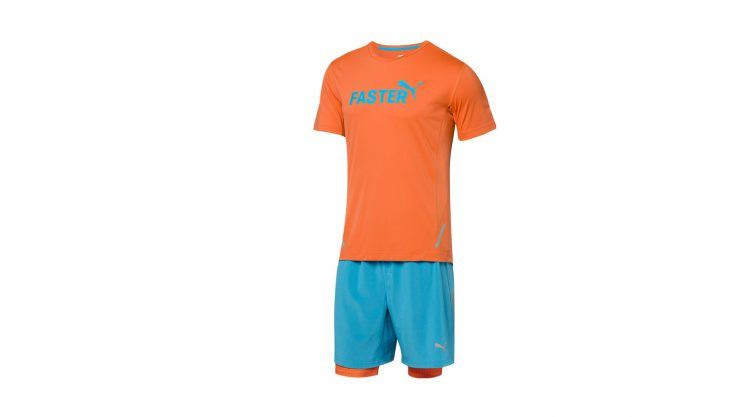 PWRWARM
But what to do in winter times, when it is freezing outside and you would rather stay warm during or after your run? Thom does not hesitate and has the solution at hand. This time it is called PWRWARM  obviously and works similar to the PWRCOOL technology. " PWRWARM is a ceramic print, which absorbs the body heat, stores it and then gives it back to you, when you start to cool down," explains the Creative Director, adding that the innovation provides a four-degree warmer microclimate. "This will help you to maintain a more average body temperature."
PWRWARM apparel can be used for running, training and playing Golf, but also just for outside walking, because not sweat but just the general body heat is needed to make the technology work. "The most important thing is that it does not heat you up, but to help you to not cool off after your workout" clarifies Thom.
The PWRWARM technology will be mostly used in layering pieces such as Fleece tops and jackets, as it does not need to be next to the skin such as PWRCOOL . "A great innovative feature of PWRWARM is that it can be applied to a very lightweight fabric, so you do not have to wear something big and bulky to work out in, but you can still maintain your body heat," says Thom.
The idea of incapsulating minerals into yarns and fibers is truly innovative and Thom and his team have been exploring this technology for a while. The times where apparel products were just a piece of cloth seem to be definitely over. "This kind of technology is science, and this is where textiles are going. Our focus is on thermoregulation and optimizing your body temperature to give you the best performance," he says.
PWRWARM