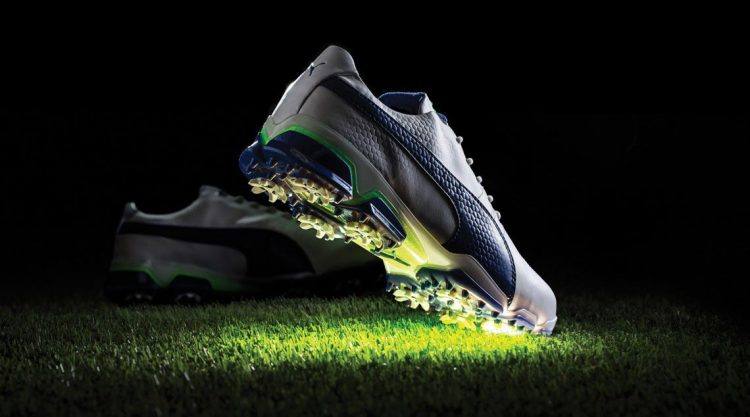 How to create
the perfect
Golf Shoe
Grant Knudson shares some insights
December 22, 2015
Grant Knudson shares some insights
December 22, 2015
The new TITANTO UR IGNITE golf shoe is PUMA Golf's most comfortable shoe to date! COBRA PUMA GOLF athlete, Rickie Fowler, will wear these shoes during every professional round played during the 2016 golf season. From the second he put them on, Rickie wanted to wear these shoes.
Our COBRA PUMA GOLF Head of Golf Footwear, Grant Knudson, shares some insights into Rickie's new shoes and what makes them his favorites to wear on course. Knudson, who's been with PUMA Golf since 2012, has the fun task of working with his talented footwear team, consumers and PUMA athletes to create and market the next big shoe in golf.
How involved was Rickie in the design, colour selection, creation of these TITANTOUR IGNITE Shoes?
Rickie is involved throughout the entire process from concept to creation. He's a trendsetter when it comes to style, so whenever we have the chance to pick his brain we take full advantage. Many of the fun footwear stunts and crazy styles are a direct result of meetings we conduct with Rickie during PUMA Golf photoshoots. Stay tuned in 2016 for these fun additions!
What are the most important things that Rickie looks for in a golf shoe?
Rickie looks for fit, comfort and excellent traction in his performance golf footwear. In golf, the swing starts from the ground up so the shoes on his feet are just as important as the clubs in his hands. The fit is critical – he wants something that is both snug and supportive. Comfort is critical as well. The last thing you want to be worried about when you're facing off against the best golfers in the world on live television, is your shoes!
If Rickie isn't thinking about his shoes, then that's a win, because he can put 100% of his focus on his game. Last, but certainly not least, traction is super important. We have conducted a lot of research and testing with Rickie and other TOUR players and consumers that result in the placement of our traction patterns and cleats. For the TITANTOUR IGNITE, the toe cleat is a direct result of working with Rickie during the design and development process.
What kind of testing is involved when it comes to golf shoes?
Golf shoes are put through the ringer when it comes to testing. We have an extensive database of professional and recreational golfers that help throughout the development process by providing fit, wear and dynamic testing evaluation feedback. Machine testing is also a critical part of the process – flex, pull and stretch tests help ensure our footwear is durable and will last for the long haul. Additionally, most golf shoes need to be waterproof, so we're always doing crazy dunk tank testing to make sure the golfer's feet stay dry. Lastly, Tour Player feedback gives us critical information that we use to engineer bestin-class golf footwear. Tour players – and Rickie in particular – feel and notice things in their footwear that a typical golfer will never notice. Getting constant feedback from the best players in the world ensures that we're making the best product possible and at the end of the day everyone from a zero handicap to a weekend warrior will have what they need.
Have the IGNITE shoes resonated well with consumers so far?
IGNITE technology has been a huge success and very well accepted by the golf world. This is our best family of shoes to date and we're looking forward to an awesome 2016. Keep an eye out for more players to be wearing PUMA Golf footwear!
Take your game to the next level with TITANTOUR IGNITE Shoes!