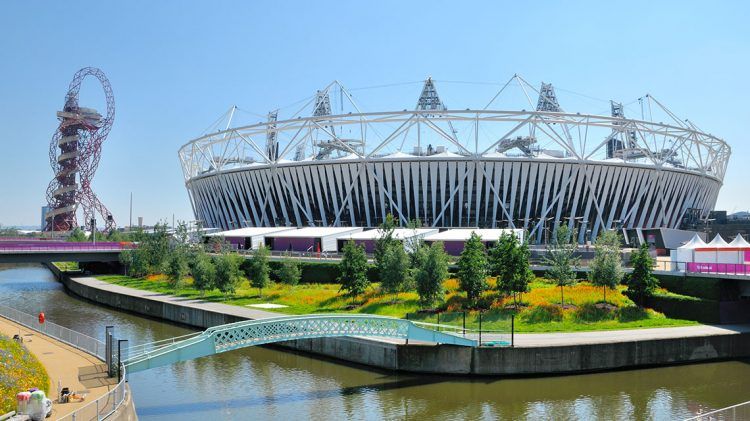 Summer
Sports
Schedule
Mark your calendar
July 9, 2017
Mark your calendar
July 9, 2017
 Feeling competitive? Then make sure to check out our collection of some of this summer's
biggest sports events.
JULY
Cycling
Tour de France
01-23 July
Good to know: The 104th Tour de France starts in Düsseldorf, Germany, and ends on the Champs-Elysées in Paris, France. The total distance covered is about 3.540 kilometres.
Tennis
Wimbledon, London
03-16 July
Football
CONCACAF Gold Cup, USA
07-27 July
Good to know: The Gold Cup is a continental football championship of North America, Central America, and the Caribbean. It takes place every two years. Mexico is the current champion and also the most successful team in total with 7 wins in the Gold Cup's 26-year history.
Formula 1
Austrian Grand Prix, Spielberg
09 July
Athletics
World ParaAthletics Championships, London
14-18 July
Formula 1
British Grand Prix, Silverstone
16 July
Football
UEFA Women's Euro, Netherlands
16 July-06 August
Good to know: PUMA is a popular brand in women's football. During the tournament, PUMA favourites Ada Hegerberg (Norway), Dzsenifer Marozsán (Germany) and Eugénie Le Somme (France) will potentially face off. We wish the competing women great success!
Fencing
World Championships, Leipzig
19-26 July
Golf
British Open, Liverpool
20-23 July
Formula 1
Hungarian Grand Prix, Budapest
30 July
AUGUST
Golf
Women's British Open, Scotland
03-06 August
Athletics
IAAF World Championships, London
04-13 August
Good to know: This year's IAAF World Championships mark Usain Bolt's last competition before he retires. The sprinting sensation – who currently holds both the 100m and 200m world records – plans to participate in the 100m as his final race. Go Usain!
Rugby
Women's World Cup, Ireland
09-26 August
Badminton
World Championships, Glasgow
21-28 August
Formula 1
Belgian Grand Prix, Spa-Francorchamps
27 August
Tennis
US Open, New York
28 August-10 September
Basketball
Eurobasket
31 August-17 September
SEPTEMBER
Formula 1
Italian Grand Prix, Monza
03 September
American Football
Start of NFL season: New England Patriots vs. Kansas City Chiefs
07 September
Formula 1
Singapore Grand Prix
17 September