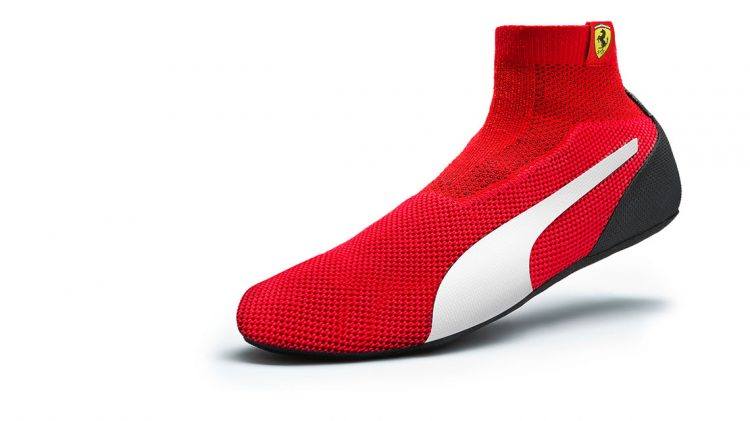 The sock
that won't
catch fire
Trendsetting F1 Driver Shoe wins Design Award
March 7, 2017
Trendsetting F1 Driver Shoe wins Design Award
March 7, 2017
It looks like a sock, but it's the latest shoe fashion trend in the Formula One circus: The PUMA Evoknit Driver Pro that snatched another IF Design Award 2017, one of seven that PUMA claimed in total, and our latest top innovation in Motorsports footwear.
"We wanted to create the most minimalist solution," says Sonny Lim, Teamhead Design Motorsport Footwear. "The idea was to make the lightest shoe, so we knitted an upper in one piece made of Nomex." The designers added a neoprene outsole, which the world's lightest and provides most grip – important features, because the sole acts as the critical interface between the drivers and their race cars, facilitating lightning-fast throttle and brake responses.
Needless to say that the footwear also needed to be comfortable and breathable. With temperatures of 40 degrees Celsius and higher on the race circuits in Malaysia and Singapore, every F1 pilot appreciates breathable footwear. But most importantly: it needed to be fireproof. "That was a real challenge", remembers Sonny.
The Evoknit
Driver Pro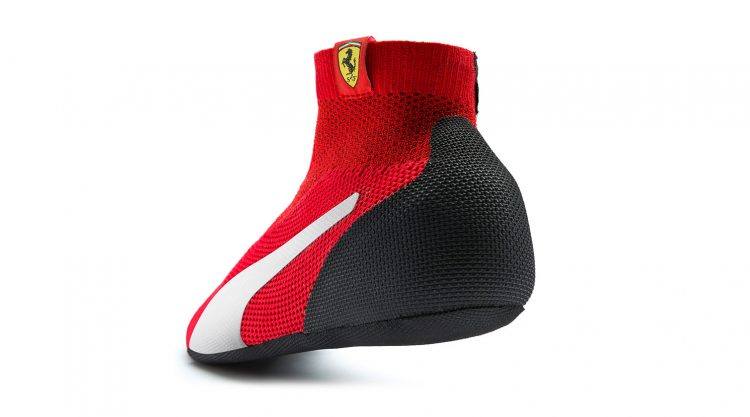 It is indeed the first time in Motorsport history that a racing shoe looks like a sock. "We wanted to create it out of one part and this was quite difficult, because it is knit in one piece." Traditionally, F1 racing footwear had regular shoe features such as laces and consisted of several parts that were glued together. They used to be made out of leather. "Nowadays, it is mesh and textile or, like in this case, Nomex, a material which is fire-proof," adds Sonny.
The final say whether the shoe will be a success, however, will have the drivers. "Sebastian Vettel won a charity race the first time he was wearing the shoe, so he loves it," Sonny says, adding that it was designed to provide a snug and comfortable fit for long-duration. "The sock provides more comfort than common F1 shoes, because it is much closer to the foot and a race driver needs to be as close as possible to the car."
The PUMA Driver Sock really helps the athlete to perform better .
The super-light, fully knitted construction speaks to all relevant aspects a Formula 1 driver is looking for. At the same time, the team has done a fantastic job to reflect a distinct and powerful PUMA design language. In short: "an award-winning concept"!