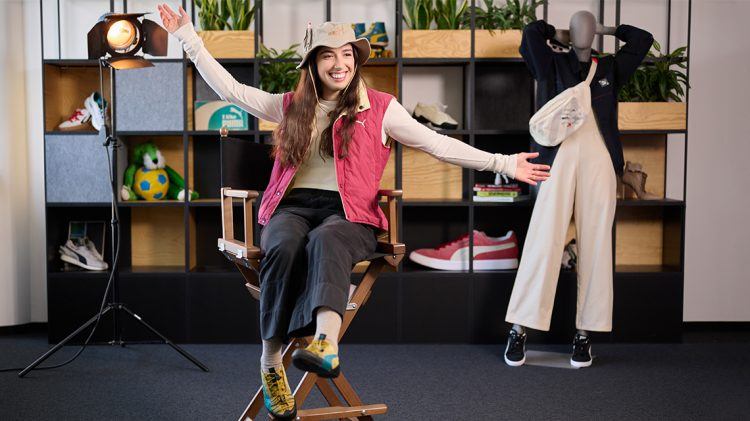 Upcycling
master
DESIGNER NICOLE MCLAUGHLIN SPEAKS ABOUT HER PASSION FOR UPCYCLING
June 22, 2022
DESIGNER NICOLE MCLAUGHLIN SPEAKS ABOUT HER PASSION FOR UPCYCLING
June 22, 2022
Reduce – reuse – recycle! 
Designer, artist and upcycling master Nicole McLaughlin frankly spoke with us about the sacrifices and
challenges she faced in her career. With her designs Nicole focuses on sustainable pieces of art, for example when she transformed old PUMA football gloves into a jacket. Watch our
"She Moves Us" video to learn more! 
Sara´s main advice to young female designers is to "be confident in the ideas that you have. People want to hear your story. They want to get to know you and what inspires you. Feel comfortable to talk about it, talk about the hardships, all the things that you faced and be comfortable sharing those things with other people because a lot of the time people have gone through the same things as you."
"People think that the fashion industry is very much female led when in actuality it's a lot male conversations that are driving everything that we are seeing in terms of design and fashion. Especially within the streetwear space, I find that I'm usually the only female in the room at times."
–Nicole McLaughlin
View this post on Instagram