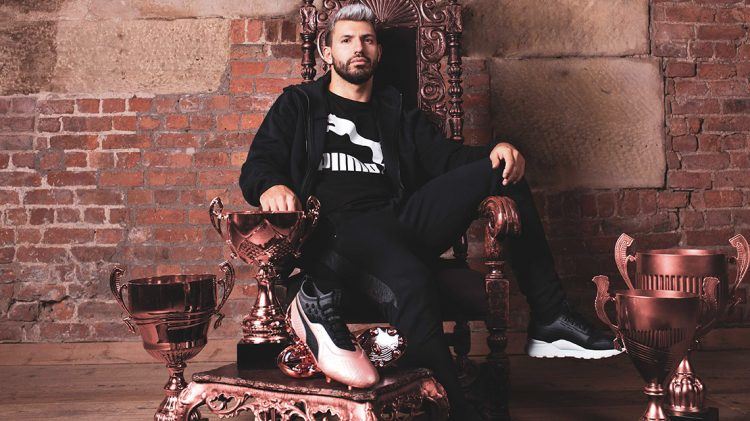 Touch of Glory
Agüero scores crucial goal against Liverpool with Glory Pack
January 4, 2019
Agüero scores crucial goal against Liverpool with Glory Pack
January 4, 2019
Manchester City striker
Sergio Agüero

donned his

PUMA ONE 1 Glory Pack boots

on Thursday to score a masterly goal against leaders Liverpool at a crucial stage in the English league.
Just before half time, the Argentine striker had stumbled inside Liverpool's 16-yard box, as City put on the pressure after almost conceding a goal. As the ball was still in play, Agüero got up, put himself back onside and received a pass from a very awkward angle.
With only inches to play inside Liverpool's tightly stacked defense, he tapped the ball once with his right foot and hammered it into the net with his left foot from an extremely narrow angle between the near post and the goal keeper's face. All this within seconds.
Agüero also played a crucial role in City's winning goal, when he made a run for the center to draw away the defender just far enough for teammate Leroy Sané to score.
On his feet, Agüero sported the unmistakable chrome soleplate and rose gold features of the Glory Pack, designed by PUMA to reflect the desire to triumph on the road to titles and trophies.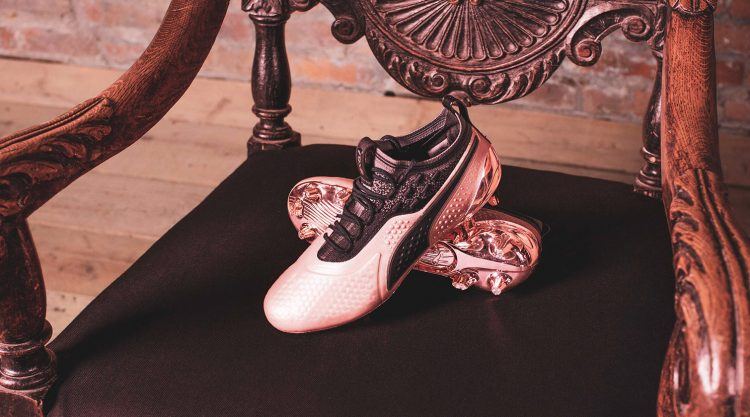 Since the introduction of the Glory Pack on Boxing Day, Agüero scored twice, with his teammate and fellow PUMA athlete David Silva also hitting the net against Southampton last week.
Glory Pack wearer Vincent Kompany, one of PUMA's most recent signings, was an equally important ingredient in ManCity's victory on Thursday, as the center-back more than once used his broad-chested defense skills to nip Liverpool's onslaught in the bud.
ManCity are now a mere 4 points behind Liverpool in the English league, as the road to glory continues.