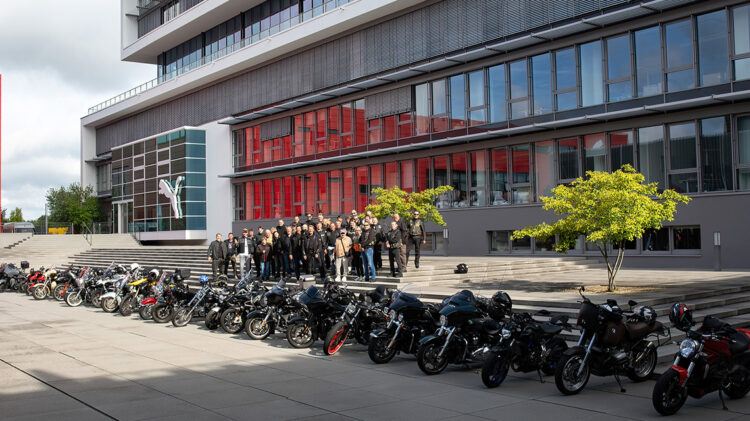 Ride
for
Good
PUMA employees and motorbike enthusiasts raise money for charity
September 5, 2023
PUMA employees and motorbike enthusiasts raise money for charity
September 5, 2023
Helmets on, ignition-keys in! The Ride for Good took place for the eighth time last weekend. Our PUMA employees, the Peter Maffay Foundation for traumatized and disadvantaged children and Fleckenbühler e.V., a self-help organization for people with addiction, joined forces to organize a motorbike tour to raise money for charity.
Over the course of the past years, Ride for Good already collected more than 350,000 euros for various good causes. This year, some 50 bikers joined the event.
Ride for Good does not just offer a fun day riding your motorbike, but every kilometre adds up to our donations. PUMA is very proud to also support the event this year.
Ride for Good brings together like-minded enthusiasts to use their passion for riding motorcycles to do something good. This year, the ride started at our PUMA Headquarters and continued for 250 km (155 miles) through the picturesque countryside of the surrounding countryside. Afterwards, there was a barbecue to celebrate another successful event,
If you would like to join in on the action next year, you can sign up until May 31, 2024 by sending an email to rideforgood@puma.com